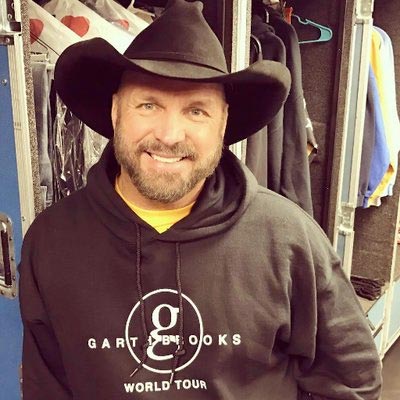 (NEWARK, NJ) -- The Garth Brooks World Tour with Trisha Yearwood is coming to Newark, NJ on Saturday, December 2 at 7:30pm. It's the last northeastern stop on the tour and the country music star's first time at Newark's Prudential Center.
Garth Brooks has been certified by the Recording Industry Association of America (RIAA) as the #1 selling solo artist in U.S. history with 149 million albums.  He is also the fastest-selling album artist in RIAA history and the first and only artist to receive seven Diamond Awards for the now seven albums certified by the RIAA at over 10 million album sales each. Brooks recently won Entertainer of the Year at the CMA Awards for the fifth time, a first for any artist.
Hits include "If Tomorrow Never Comes", "The Dance", "Two of a Kind, Workin' On A Full House" and the song which became his anthem, "Friends in Low Places."
In Indianapolis on early October, Garth celebrated 6 million tickets sold, making it the biggest North American tour in history and the biggest American tour in the world.

The Prudential Center is located at 25 Lafayette Street in Newark, New Jersey.
---