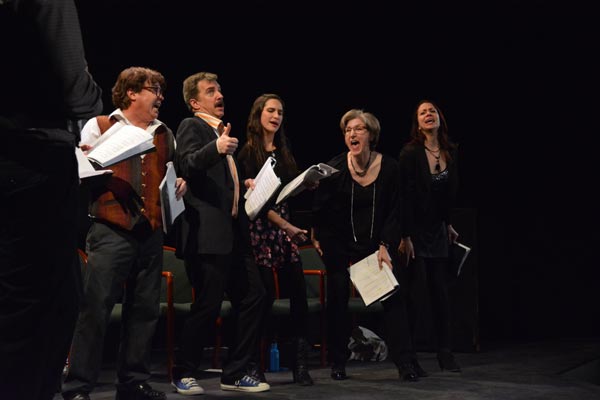 (SUMMIT, NJ) -- Dreamcatcher Repertory Theatre, the professional theatre in residence at the Oakes Center in Summit, NJ, will celebrate with old friends and new at its annual gala on March 3. The gala celebration begins at our home at Oakes Center at 6:00pm with drinks and hors d'oeuvres. Enjoy unlimited beer, wine and soft drinks followed by a gourmet buffet dinner. At 8:00pm the Dreamcatcher ensemble will perform an immersive show in the style of 80s primetime soaps like Dallas, Dynasty and Falcon Crest. A raffle will run throughout the evening with prizes ranging from a wine basket to week at a vacation home to a golf outing to an 18K gold Tiffany bracelet.
The evening will have an 80s flavor (period dress optional and encouraged), and the show will spoof such melodramatic tropes as evil twins, amnesia and dead characters who reappear. Dreamcatcher's company, known for its improvisational and collaborative spirit, will create this unique performance for this evening only.
Funds raised at this event help Dreamcatcher to purchase assistive listening equipment that will enhance the experience of patrons who need personal sound amplification. It will also help the company maintain its tradition of excellence in arts programming. In addition to our regular season of mainstage productions, cabaret, improv and new play readings, we provide outreach and education programs for students and seniors, as well as internship opportunities for college students and young professionals. Providing a creative home for New Jersey artists is primary among our goals, as is cultivating the relationship between artists and audiences throughout the season.
Tickets for the entire evening are $120 prior to February 16 and $135 afterwards. Tickets can be purchased in advance at www.dreamcatcherrep.org, or by calling Brown Paper Tickets at 800-838-3006.
"Summit Heights" will be held on Saturday, March 3 beginning at 6 pm at The Oakes Center, located at 120 Morris Avenue in Summit.  Parking is available in the lot behind the theatre on Ashwood Avenue as well as on the street.  The facility is wheelchair accessible.  To purchase tickets or for information on any of Dreamcatcher Repertory Theatre's programs, please visit www.dreamcatcherrep.org .
Dreamcatcher was founded in 1994, and is a non-profit professional ensemble of actors who build community with the audience by sharing life-affirming stories in an intimate environment.  We seek to expose theatregoers to ideas and lives like and unlike their own, to awaken their imaginations and create empathy for others. The company focuses on deepening the experience of our patrons by supplementing the performances with personal contact through receptions, talkbacks, and interactive programs.
Dreamcatcher's core company of professional local actors performs contemporary work that entertains and challenges, and has at its heart a belief in the essential goodness of people. The company's activities include mainstage productions, improvisational comedy and cabarets, new play readings and a variety of educational and senior outreach programs.
Dreamcatcher's programs are funded by the New Jersey State council on the Arts/Department of State, a Partner Agency of the National Endowment for the Arts, the Geraldine R. Dodge Foundation, Dramatist Guild Fund, The Summit Area Public Foundation, the Manley-Winser Foundation, and many other corporations, foundations and individuals.  Dreamcatcher Repertory Theatre is a senior member of the New Jersey Theatre Alliance.
Photo: The ensemble performing at Dreamcatcher's 2015 Gala (Photo by Steve McIntyre)
---
originally published: 2018-02-12 19:31:31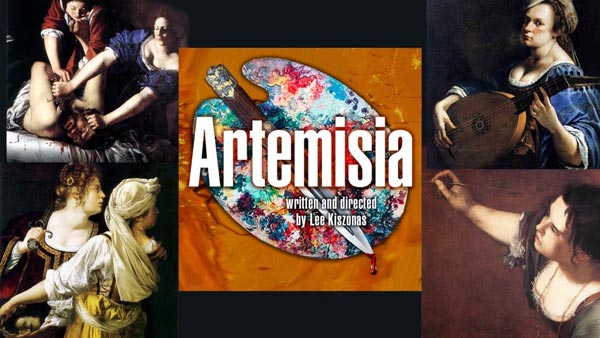 Who In The World Is Artemisia Gentileschi?
You know of Michelangelo, Da Vinci, Van Gough and Picasso. And, if you've ever been to elementary school, you've probably been taught about Georgia O'Keeffe. But what about Artemisia Gentileschi?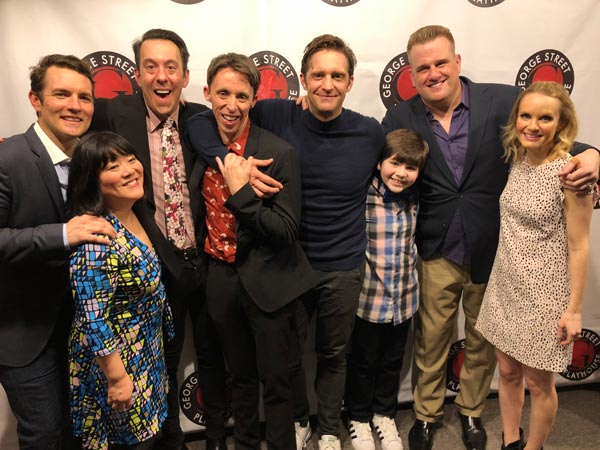 A Look At Kevin Cahoon, Director of "The Nerd" at George Street Playhouse
Before there was "American Idol" there was "Star Search," and before there was Carrie Underwood there was Kevin Cahoon.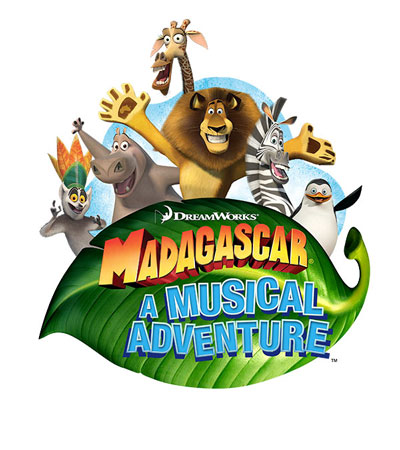 "Madagascar - A Musical Adventure" At The Growing Stage
"We were looking for a fun musical with a score that our audiences could relate to and appreciate," said Stephen L. Fredericks, the Founder and Executive Director of The Growing Stage – The Childrens Theatre of New Jersey in Netcong. "'DreamWorks' Madagascar – A Musical Adventure' features an upbeat, modern style that fit the bill, and the book has a great story with humor that can be appreciated by all ages. That's an important quality that we don't overlook in our selections since we are attempting to create a piece that can be appreciated by an entire family, and not simply a targeted age group."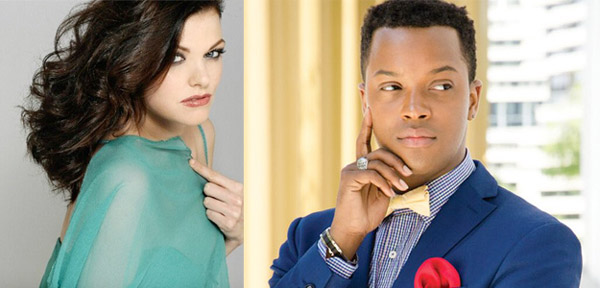 PODCAST: "The Sting" at Paper Mill Playhouse
The new musical "The Sting," now entering its last weekend at Paper Mill Playhouse, was pretty much totally sold out before it even opened. A musical adaptation of the classic, Oscar-winning film of the same name starring Paul Newman and Robert Redford, this new version stars Harry Connick, Jr., J. Harrison Ghee and Kate Shindle – to name a few. Theater-goers know Ghee from his inimitable performance as the drag queen hero Lola of the Tony Award-winning "Kinky Boots," and they know Shindle from Broadway productions of "Jekyll & Hyde," "Cabaret," "Wonderland" and the national tour of the Tony Award-winning musical "Fun Home." We spoke with both of them earlier this week as they were preparing for their final performances of this smash-hit run at Paper Mill.