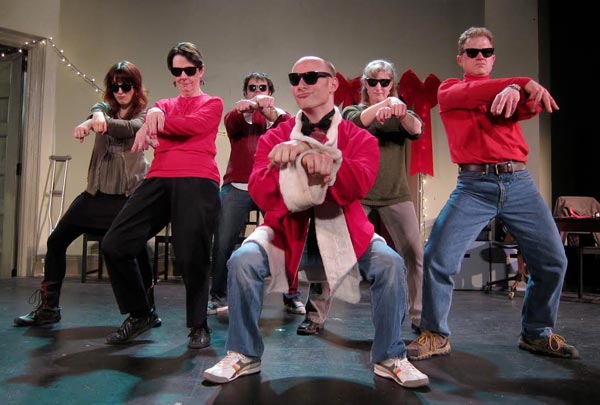 (SUMMIT, NJ) -- Kick off the holiday season with the Dreamcatcher Company with their annual irreverent spoof of the holiday specials of yesteryear. If you enjoyed the corny fun of those old-fashioned holiday variety shows starring Donny and Marie, Perry Como and The Mandrell Sisters, you'll love A Very Special (Holiday) Special at Dreamcatcher Repertory Theatre on Saturday, December 2 at 8:00pm.  Located at their home at the Oakes Center in Summit, Dreamcatcher takes a break from their mainstage schedule to perform their affectionate send-up of traditional holiday entertainment.
The Dreamcatcher Resident Acting Company will entertain with holiday songs, comic sketches and improv, and lots of good old-fashioned fun. Each year's show is original; past years' performances included an ode to binge shopping, a spoof of Hallmark Channel movies and a holiday cooking show gone bad. This year's show will include musical parodies, topical sketches, and unique silliness.  Performing in the show are Dreamcatcher Company members Clark Carmichael, Harry Patrick Christian, Laura Ekstrand, Noreen Farley, Scott McGowan, and perhaps a special guest or two.
A Very Special (Holiday) Special, a unique and hilarious way to celebrate the holiday season, will take place at Dreamcatcher on one night only: Saturday, December 2 at 8:00 p.m.  Tickets are $20 and $15 for students 25 and younger. Tickets can be purchased in advance at www.dreamcatcherrep.org, or by calling Brown Paper Tickets at 800-838-3006.
Performances are at The Oakes Center, located at 120 Morris Avenue in Summit.  Parking is available in the lot behind the theatre on Ashwood Avenue and at the Summit Recreation Center on Morris Avenue, as well as on the street.  The facility is wheelchair accessible.  To purchase tickets or for information on any of Dreamcatcher Repertory Theatre's programs, please visit www.dreamcatcherrep.org or contact Dreamcatcher Repertory Theatre at The Oakes Center, 120 Morris Avenue, Summit, NJ 07901, 908-514-9654.
---
originally published: 2017-11-13 00:00:00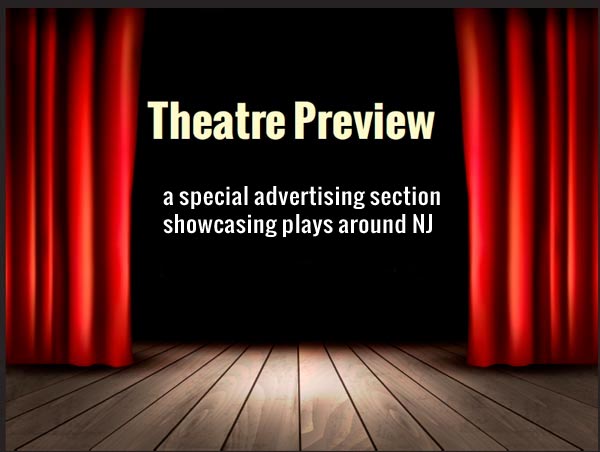 Theatre Preview: February 2018
Each month, New Jersey Stage Magazine presents a special advertising section promoting shows around the Garden State. All theatres (professional and community) can be part of this preview each month by advertising with New Jersey Stage.  The preview runs in our monthly magazine and online, with links back to the theatre's website.  It's a great way to promote your play throughout the entire state.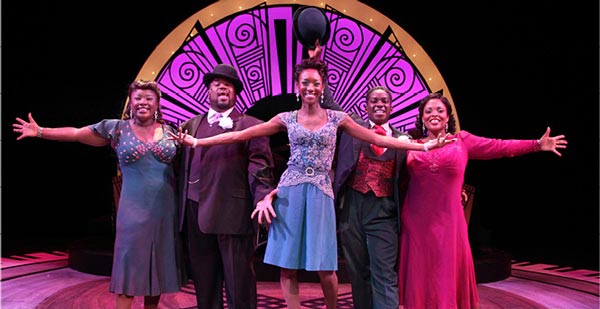 Ain't Misbehavin'
The arts community throughout New Jersey has been buzzing with anticipation ever since the New Brunswick Performing Arts Center project was first announced.  It will be a facility to rival any in Central New Jersey and one that will be home to many arts organizations.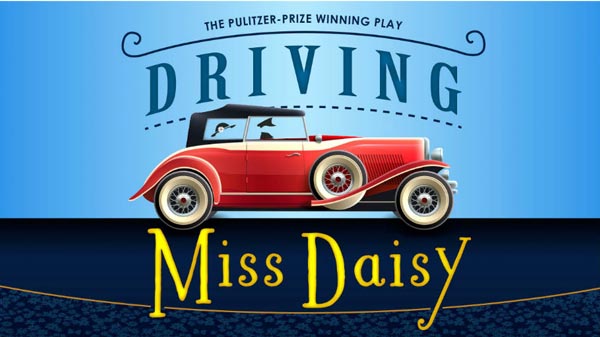 Driving Miss Daisy
Mile Square Theatre in Hoboken will kick off 2018 with a production of Driving Miss Daisy by Alfred Uhry.  The play, set in the South between the late 1940s and early 1970s, explores an unlikely friendship between an elderly white Southern Jewish woman, Daisy Werthan, and her African-American chauffer, Hoke Colburn. The original production ran for nearly 1,200 performances and won the 1988 Pulitzer Prize for Drama, while a 1989 film starring Jessica Tandy, Morgan Freeman, and Dan Aykroyd won the Academy Award for Best Picture.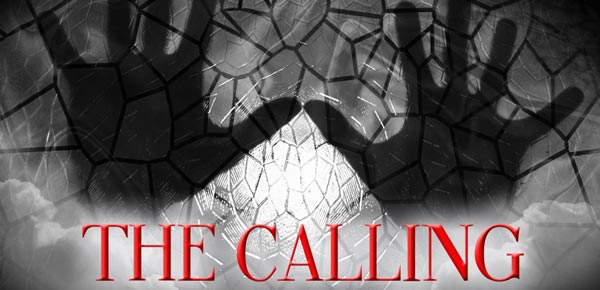 "The Calling" An Interview With Playwright Joel Stone
New Jersey Repertory Company presents the World Premiere of The Calling by Joel Stone from January 4th through February 4th in Long Branch. This play was commissioned by NJPAC's Stage Exchange in Association with the New Jersey Theatre Alliance and NJRep.