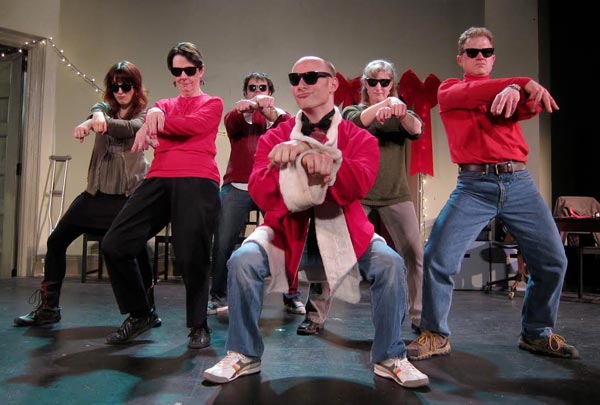 (SUMMIT, NJ) -- Kick off the holiday season with the Dreamcatcher Company with their annual irreverent spoof of the holiday specials of yesteryear. If you enjoyed the corny fun of those old-fashioned holiday variety shows starring Donny and Marie, Perry Como and The Mandrell Sisters, you'll love A Very Special (Holiday) Special at Dreamcatcher Repertory Theatre on Saturday, December 2 at 8:00pm.  Located at their home at the Oakes Center in Summit, Dreamcatcher takes a break from their mainstage schedule to perform their affectionate send-up of traditional holiday entertainment.
The Dreamcatcher Resident Acting Company will entertain with holiday songs, comic sketches and improv, and lots of good old-fashioned fun. Each year's show is original; past years' performances included an ode to binge shopping, a spoof of Hallmark Channel movies and a holiday cooking show gone bad. This year's show will include musical parodies, topical sketches, and unique silliness.  Performing in the show are Dreamcatcher Company members Clark Carmichael, Harry Patrick Christian, Laura Ekstrand, Noreen Farley, Scott McGowan, and perhaps a special guest or two.
A Very Special (Holiday) Special, a unique and hilarious way to celebrate the holiday season, will take place at Dreamcatcher on one night only: Saturday, December 2 at 8:00 p.m.  Tickets are $20 and $15 for students 25 and younger. Tickets can be purchased in advance at www.dreamcatcherrep.org, or by calling Brown Paper Tickets at 800-838-3006.
Performances are at The Oakes Center, located at 120 Morris Avenue in Summit.  Parking is available in the lot behind the theatre on Ashwood Avenue and at the Summit Recreation Center on Morris Avenue, as well as on the street.  The facility is wheelchair accessible.  To purchase tickets or for information on any of Dreamcatcher Repertory Theatre's programs, please visit www.dreamcatcherrep.org or contact Dreamcatcher Repertory Theatre at The Oakes Center, 120 Morris Avenue, Summit, NJ 07901, 908-514-9654.
---
originally published: 2017-11-13 00:00:00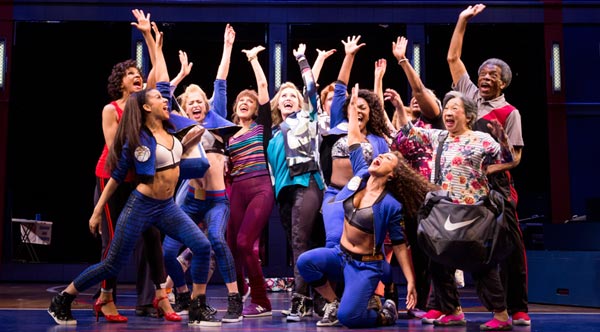 "Half Time" - A New Musical About Not Acting Your Age
Dori Berinstein knew she wanted to tell a story about celebrating life, grabbing opportunities and living life to its fullest. She found that story in Newark, New Jersey.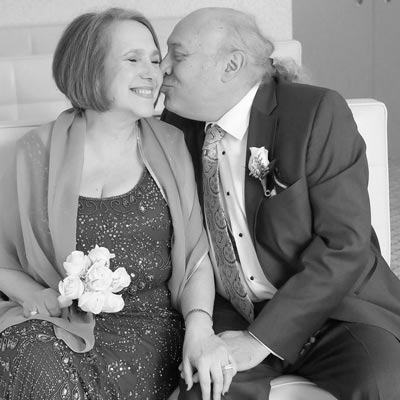 Long Branch Theatrical Couple Uncovered Creative Potential of Artists with Disabilities
In the early 1990s Gabor Barabas, MD, was medical director of the Matheny School and Hospital, a special hospital and school in Peapack, NJ, for children and adults with medically complex developmental disabilities. His wife, SuzAnne, who was director of the Peanut Butter Theatre for children, couldn't help wondering about the creative potential that might reside inside the minds of her husband's patients if they were given the opportunity to express themselves.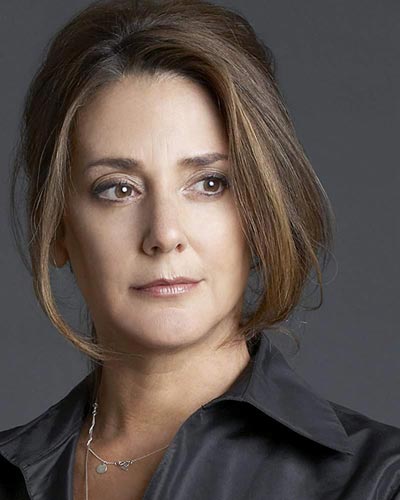 Talia Balsam Talks About Her Career And Upcoming Reading At George Street Playhouse
If acting were to come naturally to anyone, it would come to Talia Balsam. Balsam, who will appear in a reading of Eugene Pack's play "Night with Oscar" on June 8 at the George Street Playhouse in New Brunswick, is the daughter of two very successful actors—the late Oscar winner Martin Balsam and Joyce Van Patten.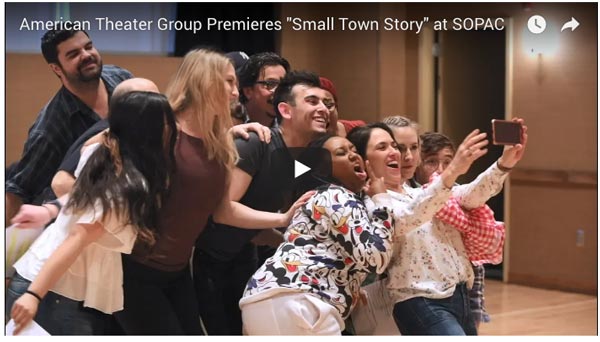 American Theater Group's "Small Town Story" Premieres at SOPAC
Can the power of theatre convince a small town to overcome its prejudices? That's what's at the heart of "Small Town Story," American Theater Group's new musical based on actual events. Making its premiere at South Orange Performing Arts Center Thursday, May 31 through Sunday, June 10, this show explores the power of theatre, the inherent dangers of silence and the potential of young people to change the world. Join Jesse and Dave at rehearsal and find out more from the team behind this meaningful show.