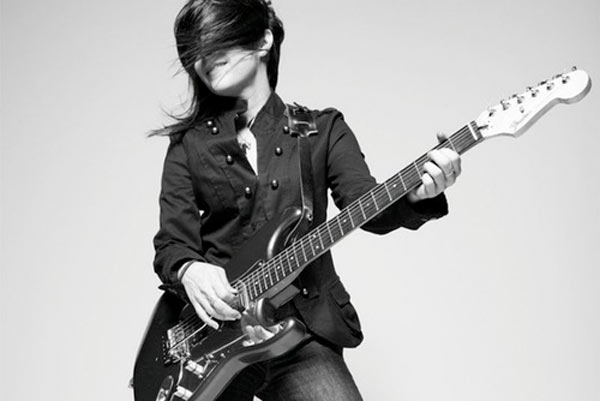 (HOBOKEN, NJ) -- Debra Devi will have a music video release party for "Shake It" on Saturday, May 20th at 10:00pm at Maxwell's Tavern in Hoboken. "Shake It" is the second music video and advance single from rock musician Debra Devi's upcoming EP Wild Little Girl (True Nature Records, 9/9/17). The video will screen and her band will perform. Fellow Jersey City bands Papermaker (9:00pm) and Drum and a Tantrum (8:00pm) are also on the bill.
"Shake It" is the tawdry, tongue-in-cheek tale of a young woman convinced by her boyfriend to become a stripper not only to support his music-making habit but also to become more attractive in his eyes. "You need a little glamour," he tells her, "if you wanna be my girl."
It is Devi's commentary on the relentless pressure on women to support their male partners' dreams at the expense of their own, and to conform to conventional ideals of sexiness and beauty.  
Devi is releasing one single/video per month from the EP for five months. The entire EP will be released with a bonus live track on 9/8/17.
Devi's band include Max Feinstein on bass, John Hummel on drums, and Peter Vitalone on keys.
---
The article continues after this ad
---
---
Advance tickets are available online for $8. Tickets are $10 at the door.
Maxwell's Tavern is located at 1039 Washington Street in Hoboken, New Jersey.