In just two years, the NJ Stage Awards have developed quite a following throughout the Garden State arts community.  Designed to help shine a spotlight on arts organizations throughout the state, the complete list of winners for 2016 were announced in New Jersey Stage magazine.  New Jersey Stage has been taking a look at the winners this week.  This article takes a look at the Best Place To See A World/NJ Premiere in the theatre category.
"Crossroads Theatre Company received our gold award as the best place to see a World/NJ theatre Premiere," said Gary Wien, publisher. "This was the second straight year the New Brunswick company received the most votes. Crossroads, the recipient of the 1999 Tony Award for Outstanding Regional Theatre in the United States, is the nation's premiere African American theater. "
The silver award for second place went to Paper Mill Playhouse in Millburn, which joined Crossroads as a Tony Award winner for Outstanding Regional Theatre in the United States when the theatre received the honor in 2016.
Earning the bronze was Premiere Stages at Kean University in Union, which is actively involved in the production of new works from the Premiere Play Festival to staged readings.
Awards were chosen by the public via a month-long online vote to find the best places to experience art in New Jersey.  Categories included art, comedy, dance, film, music, theatre, and best town for an arts night out. Over 10,000 votes were cast.
---
The article continues after this ad
---
---
"The public was allowed to vote once a day per IP address," explained Wien.  "This allowed the smallest of arts organizations the same opportunity as the largest.  We saw venues push voting on their websites, social media pages, and at the venues themselves."
The top 3 vote getters for each category were listed in New Jersey Stage magazine and on a permanent page of the NewJerseyStage.com website.  In addition, the website features a rotating graphic highlighting one winner at a time and linking back to their website (the graphics will run until the 2017 NJ Stage Award winners are announced).  Individual press releases for each genre will also point a spotlight on the top 3 winners in each category.
For the complete list of 2016 NJ Stage Award winners click here.
originally published: 2017-01-02 19:30:06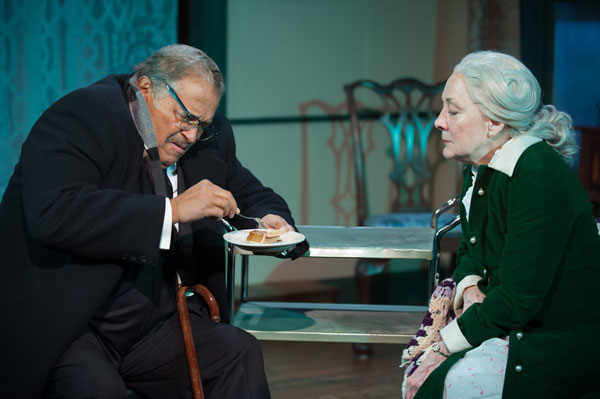 PHOTOS from "Driving Miss Daisy" at Mile Square Theatre
(HOBOKEN, NJ) -- Currently on stage at Mile Square Theatre is Alfred Uhry's powerful masterpiece Driving Miss Daisy. Set in the South between the late 40's and early 70's, the play explores an unlikely friendship between an elderly white Southern Jewish woman, Daisy Werthan, and her African-American chauffer, Hoke Colburn. The production runs until February 25.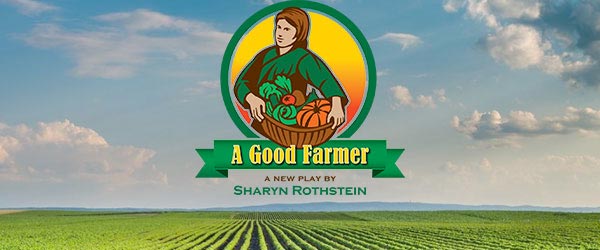 Sharyn Rothstein's "A Good Farmer" Raises Emotional Issues
Two women are talking, a small farmer and one of her employees. They're also friends. Immigration officers have just raided a nearby farm, and they're scared. Sharyn Rothstein's play "A Good Farmer" is set in a small town in upstate New York. It's a study in friendship, paranoia and competing loyalties that's looking for the human experience behind the kind of big issues that fill our daily news feed.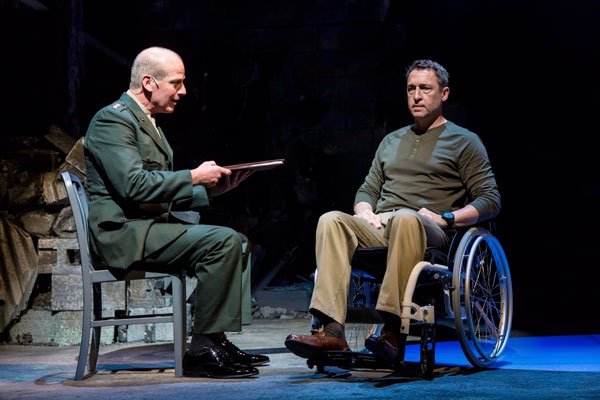 PHOTOS from "American Hero" at George Street
(NEW BRUNSWICK, NJ) -- From the author of last season's American Son, comes a raw, gritty drama which shines a light on how America honors its veterans, the corrupting effect of awards and commendations, and questions what it truly means to be a hero. American Hero joins American Son and a yet-to-be titled new work to create a trilogy of plays exploring American injustice by Christopher Demos-Brown.  The production runs January 30 through February 25.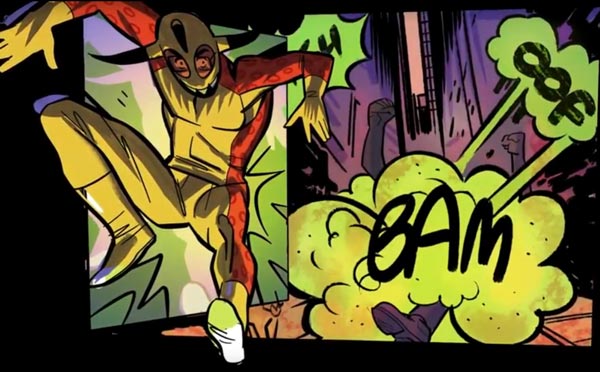 Two River Theater Premieres "El Coqui Espectacular and the Bottle of Doom"
There's a new superhero in town! "El Coquí Espectacular and the Bottle of Doom" is having its world premiere at Two River Theater. Featuring a down-on-his-luck comic book artist, this new play tells a lively story about following your passion and the strong ties of community. Jesse and Dave were at rehearsal in Red Bank to get the scoop from show's creators.