This article is from our magazine. To view it in its original format, click here
Bongo Boy TV - January 2018
originally published: 01/24/2018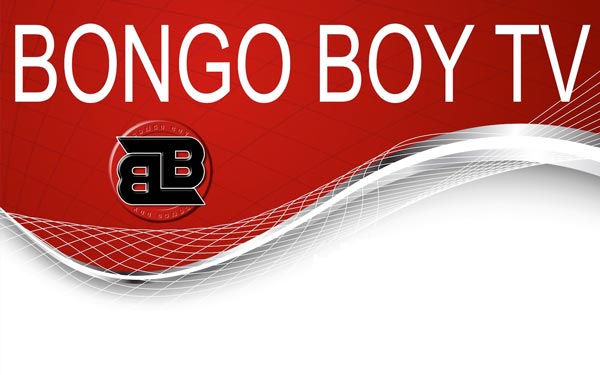 ---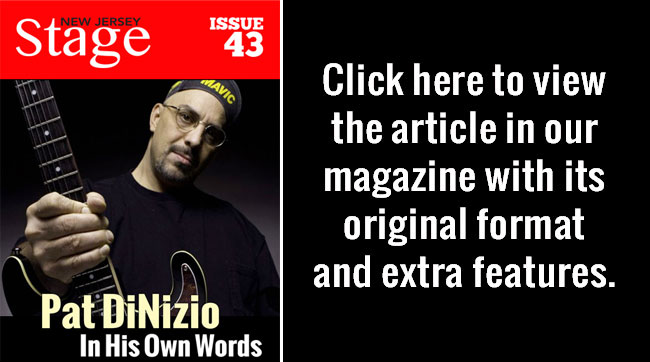 White Eagle Hall Presents Mason Jennings
(JERSEY CITY, NJ) -- White Eagle Hall presents Mason Jennings on Sunday, September 16 at 7:00pm. Jennings is touring in support of his latest album, Songs From When We Met, which was released earlier this year.  Tickets are $20.
---
Pioneer Productions Presents Wendy-Lane Bailey Women's Work
(DENVILLE, NJ) -- Pioneer Productions kicks off its new Living Room Series with Women's Work - an evening of songs by female songwriters on September 16 at 6:00pm at the Arthur Murray Studios in Denville. Conceived and performed by singer/storyteller Wendy-Lane Bailey & composer/pianist Michele Brourman it has a funny, sometimes challenging but always defiantly feminine viewpoint that brings the worlds of Broadway, pop, and country together in one show.
---
Stone Pony To Honor Butch Pielka
(ASBURY PARK, NJ) -- A special day of music to honor the legacy of the original Stone Pony co-owner and manager, Robert "Butch" Pielka, will be held Sunday, October 7, from 2:00 to 9:00pm at the Stone Pony in Asbury Park. The lineup includes reunions of Cats on a Smooth Surface and The Shakes, and Lance Larson.  More names are expected to be added.
---
Victor Wainwright & The Train To Perform At Lizzie Rose Music Room
(TUCKERTON, NJ) -- The Lizzie Rose Music Room presents Victor Wainwright and the Train on Wednesday, August 22 at 7:30pm. A 3 time BMA Piano Award winner,  BB KING Entertainer of the Year Award Winner, and Band of the Year Award winner, Victor Wainwright is at the top of his game right now.  The band is touring in support of their latest record, The Train, on Ruf Records. Tickets are 30 in advance and $35 at the door.
---
State Theatre presents Lost 80's Live
(NEW BRUNSWICK, NJ) -- State Theatre New Jersey presents Lost 80's Live on Saturday, September 20, 2018 at 8:00pm. The Lost 80's line-up features some of the most iconic bands from the 1980s including A Flock of Seagulls; Wang Chung; Bow Wow Wow; Farrington and Mann, Original Vocalists of When in Rome UK; Naked Eyes; and Animotion. Tickets range from $48-$98.
---


Let's Hang On's Tribute to Frankie Valli and The Four Seasons LIVE! at The Strand
Q: So what do four guys from Pennsylvania, Texas, Tennessee, and Massachusetts — and all currently based out of Florida — have in common with four guys from "Joisey" this summery August 3, 2018 evening at the Strand Theater in Lakewood, NJ?
---
80's Tribute Band Almost Journey Rocks iPlay America
I never in a million years would have thought about iPlay America in Freehold as being an event venue. To me, it's a place to ride bumper cars, have kids' birthday parties and play video games. Never been there.
---
The Great Rock N Roll Time Machine LIVE! at Toms River's Grunin Center
As we make our way inside the Grunin Center of the Arts located on the campus of Ocean County College in Toms River, NJ, this Saturday, July 28, 2018, we see music lovers of all ages. Some of them are wearing street clothes but some are decked out in outfits from the 1970s and '80s for tonight's concert by the '70s and '80s tribute band, The Great Rock N Roll Time Machine.
---
Classical Guitarists Alex and Wesley Park LIVE! at The Great Auditorium
The bucolic seashore town of Ocean Grove, NJ is a place designed for quiet reflection and spiritual renewal. An artist sketches in the lush green park off Pilgrim Pathway. Still others read or meditate in the heart of this picturesque village which features gingerbread houses and colorful gardens, all just steps away from the fresh salt air wafting off the blue Atlantic Ocean.
---
"Rock and Roll Icons!" Hippiefest LIVE! at BergenPAC
A light summer rain is falling outside Englewood, NJ's BergenPAC this Wednesday July 25, 2018, as music lovers decked out in peace signs, tie-dyed shirts, and bell-bottomed jeans arrive for tonight's Hippiefest concert event starring Vanilla Fudge, Rick Derringer, Mitch Ryder, and Badfingers' Joey Molland.
---
Event calendar
Wednesday, Aug 22, 2018
---
MUSIC

---
---
Allah-Las

@ Asbury Lanes, Asbury Park - 7:30pm
---
---
STASIS

@ The Saint, Asbury Park - 7:30pm
---
---
THEATRE

---
---
---
---
---
FILM

---
---
---
View all events
---