---
Have you seen our monthly magazine? It's available for free at NJArtsMag.com
---
Around NY: Williams Honor At MSG
By Debra L. Rothenberg
originally published: 05/10/2018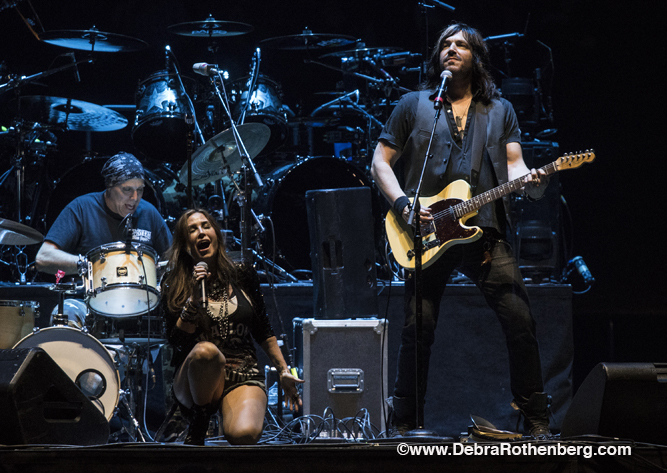 (NEW YORK, NY) -- On Wednesday, May 9th, Williams Honor - a band born out of the Jersey Shore and Nashville - got the opportunity to open for Bon Jovi at Madison Square Garden.  Photographer Debra L. Rothenberg was on hand to capture the night.
Led by Reagan Richards and Gordon Brown, Williams Honor splits time during the year between Nashville and New Jersey.  The band has had radio hits with "No Umbrella" and "Send It To Me" (which recently won Best Music Video in the 2018 Asbury Park Music and Film Festival) and has become a fan favorite of both music scenes.  By combining country music flavor with Jersey Shore rock and roll, Williams Honor has bridged two worlds and created something unique that is building a solid fanbase.
Here are some photos from the evening.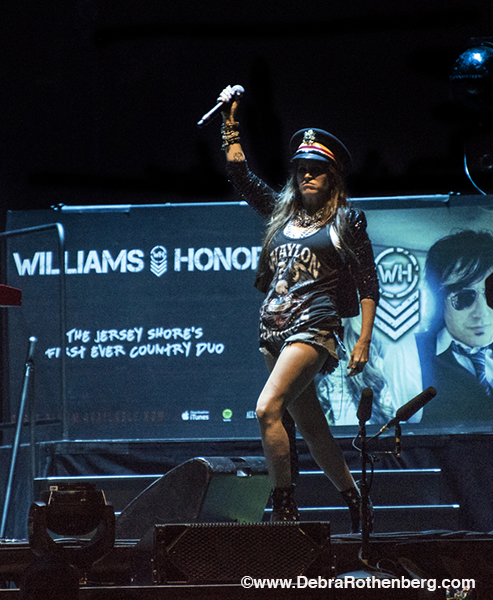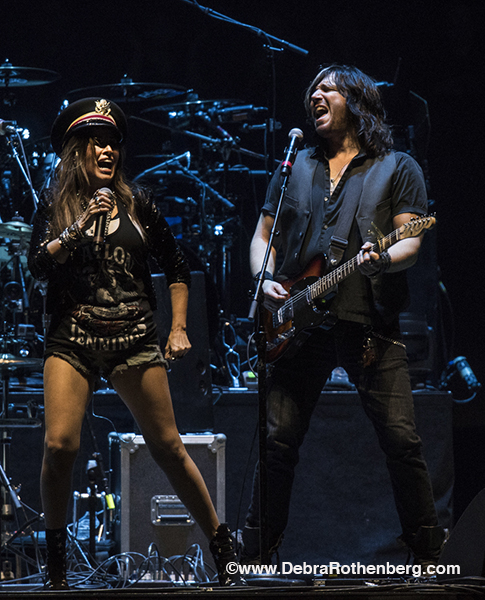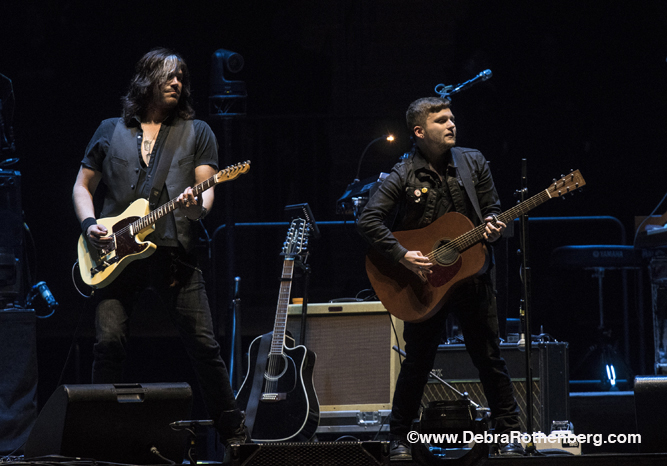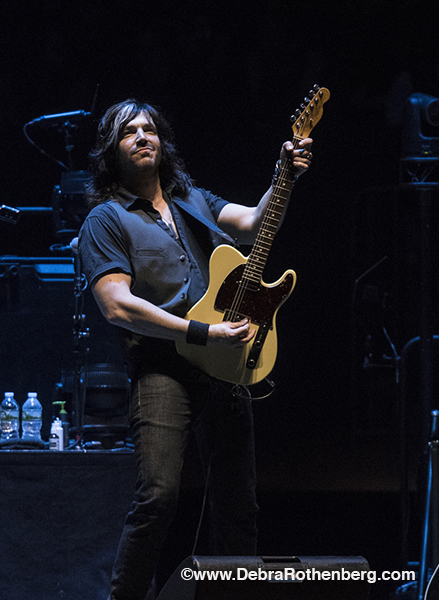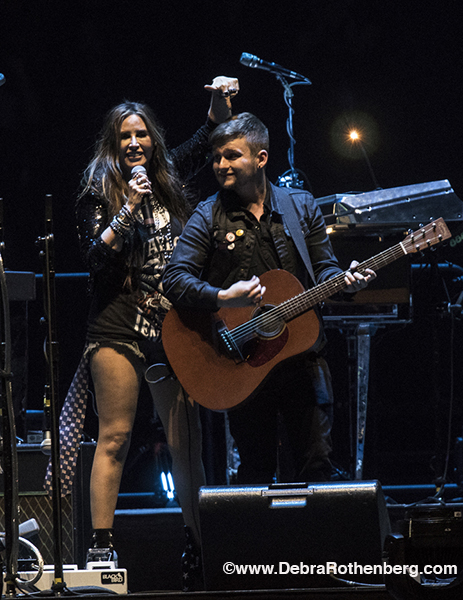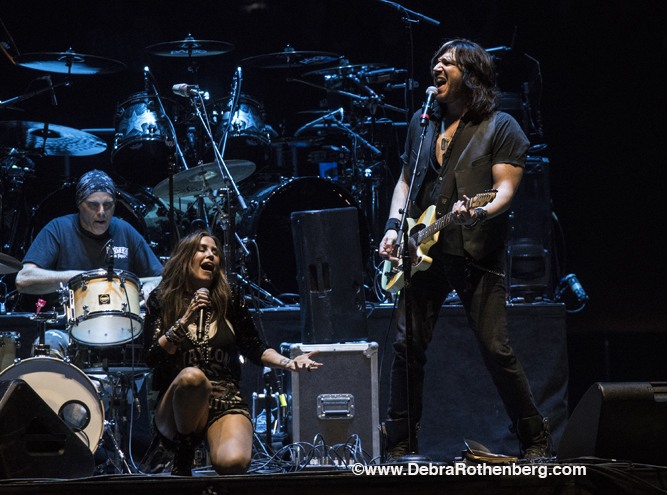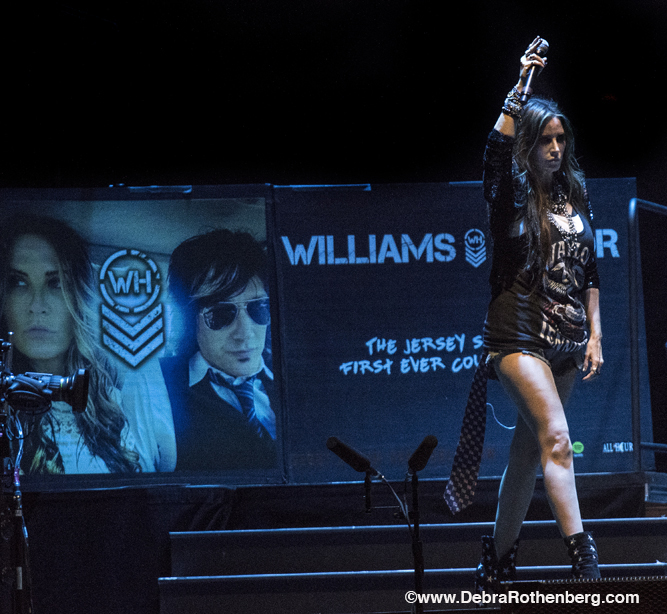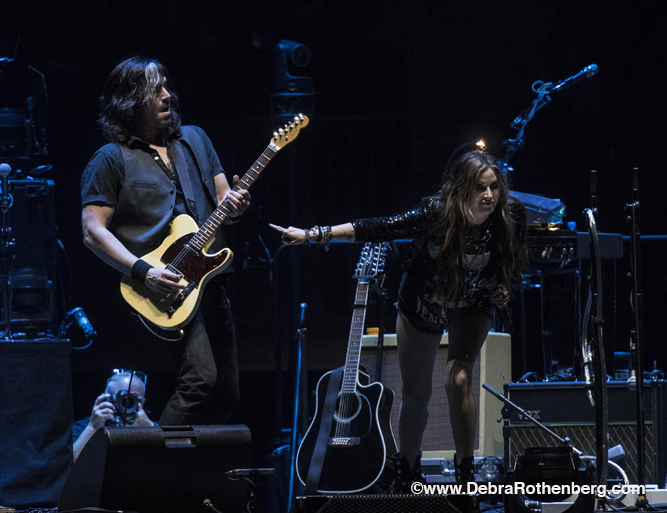 New Jersey Stage has been a fan of the band since the beginning.  For more on Williams Honor visit williamshonor.com or check out some of the features we've done on them
Makin Waves Interview With Williams Honor
---
The article continues after this ad
---
---
An Interview with Reagan Richards
Connecting and reconnecting with Williams Honor
An Interview With Gordon Brown
---
Debra L. Rothenberg is an award winning photographer residing in New York City and earned a Bachelor of Fine Arts degree in Photographic Illustration/Photojournalism from Rochester Institute of Technology. She is an accomplished professional whose photographic range consists of music/concerts, celebrities, news, sports, CD and book covers, newspapers and magazines, portraiture, children, events, and public relations. Among her many accomplishments is a National First Place award in the sports category from the National Press Photographers Association.
---


State Theatre Presents Diana Krall: Turn Up the Quiet Tour
(NEW BRUNSWICK, NJ) -- State Theatre New Jersey presents Diana Krall live in concert as part of her Turn Up The Quiet World Tour on Friday, October 12 at 8:00pm. Tickets range from $43-$153.50.  This concert will feature songs from Diana Krall's stunning new album, Turn Up The Quiet, out now on Verve Records as well as a mix of some fan favorites. 
---
Kean Stage Presents The Manhattan Transfer
(UNION, NJ) -- Going strong after more than 45 years, Grammy Award winner The Manhattan Transfer, with tenor vocals from Kean University alumnus Alan Paul '71, will captivate Kean Stage audiences with their distinctive four-part harmonies at Enlow Recital Hall on Sunday, September 30 at 3:00pm.
---
3rd Annual North Jersey Indie Rock Festival
(JERSEY CITY, NJ) -- The North Jersey Indie Rock Festival returns to Jersey City on October 6. Presented by Mint 400 Records and Sniffling Indie Kids, the festival includes acts from those labels and Little Dickman Records, Rhyme and Reason Records, and State Champion Records.  The festival takes place at White Eagle Hall. Doors are at 4:00pm and the music starts at 4:30pm. Tickets are $10 in advance and $12 at the door.
---
Bobby McFerrin To Kick Off the 125th Season Of Princeton University Concerts
(PRINCETON, NJ) -- On Friday, September 21, 2018 at 7:30pm, 10-time GRAMMY award-winning artist Bobby McFerrin launches Princeton University Concerts' ("PUC") 125th Anniversary Season in a special event performance at Richardson Auditorium in Alexander Hall. The concert will feature McFerrin alongside members of his a cappella group Gimme5 in a program titled " Circlesongs " -- an evening of spontaneous music-making through shared improvised sound, in a language growing out of tribal chant and sacred music. 
---
The Dryden Ensemble Presents Bach Cantata Fest
(PRINCETON, NJ) -- The Dryden Ensemble will present a Bach Cantata Fest on Saturday, October 20 at 7:30pm at Trinity Episcopal Church, 6587 Upper York Road, Solebury, Pennsylvania, and on Sunday, October 21 at 3:00pm at Miller Chapel, located on the campus of Princeton Theological Seminary, 64 Mercer Street, Princeton, New Jersey. Tickets are $25 for general admission and free to students with an ID. They may be purchased at the door or online at www.drydenensemble.org.
---


"Here's Lucie!" Lucie Arnaz LIVE! at the PNC Bank Arts Center
Even though the weather outside Holmdel, NJ's PNC Bank Arts Center is cloudy with some light intermittent drizzle this Wednesday, September 12, 2018 afternoon, the venue's stage is still shining brightly with talent thanks to a live performance by television, film, and stage actress/singer Lucie Arnaz!
---
Mike Aiken Talks About Aiken & Friends Fest, North Branch At RVCC
(BRANCHBURG, NJ) -- Raritan Valley Community College presents Aiken & Friends Fest, North Branch on Friday, September 21 and Saturday, September 22.  The three-day event will feature a number of different musical shows by Mike Aiken, as well as other solo artists and groups.  
---
Virtuoso Jazz Violinist Jean-Luc Ponty LIVE! at the Newton Theatre
It's a warm but lovely Aug. 23, 2018 evening here in Newton, NJ. After enjoying some hand-dipped Cliff's ice cream from the window at Hayek Market, we march up Spring Street looking forward to hearing some world-class jazz at one of the Garden State's favorite concert venues, The Newton Theatre.
---
An Interview with Bernie Williams
Four-time World Series Champion and Latin Grammy-Nominated guitarist and composer Bernie Williams will perform with his All-Star Band at the Jersey Shore this Saturday, Sept. 8, 2018 at The Grunin Center of the Arts in Toms River, NJ!
---
"Unleash the Love" The Beach Boys LIVE! at The Great Auditorium
So what were you doing at 8:18 pm on 8/18/18? Well, we're not sure what you were up to, but we know that on that hot August night, we were listening to "America's Band" — The Beach Boys — and watching them "Unleash the Love" while performing their incredible catalog of hits at Ocean Grove NJ's Great Auditorium!
---
Event calendar
Friday, Sep 21, 2018
---
MUSIC

---
---
---
---
---
---
---
---
---
---
---
THEATRE

---
Souvenir

@ Surflight Theatre, Beach Haven - 8:00pm
---
---
The Shuck

@ Cape May Stage, Cape May - 7:30pm
---
---
---
---
Evita

@ Broadway Theatre of Pitman, Pitman - 8:00pm
---
---
---
---
---
---
Brick City

@ Premiere Stages at Kean University, Union - 8:00pm
---
COMEDY

---
---
FILM

---
---
---
LECTURE

---
---
View all events
---