By Gary Wien
originally published: 07/23/2017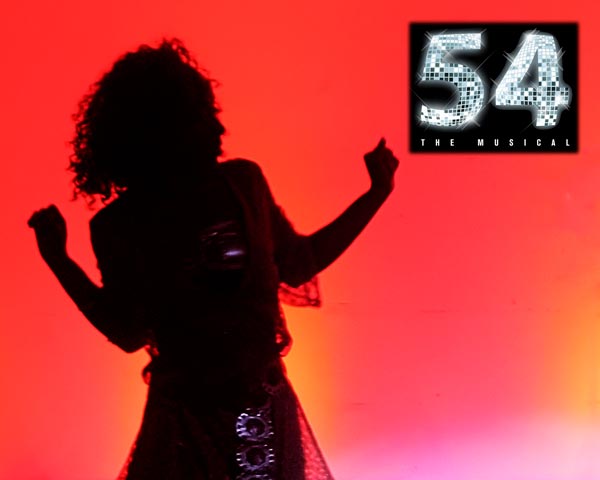 The wild sights and sounds of the iconic '70s disco Studio 54 will be recreated at the Asbury Hotel in Asbury Park on Friday, August 11th when a concert version of a new theater piece 54- The Musical by Renée Bang Allen takes the stage.  The event is a fundraising preview to help bring the show to Broadway.
54 - The Musical tells the story of two couples navigating their way through drug use, addiction, sexual liberty, interracial relationships, changing musical paradigms and love – at all costs.  The music, while familiar to fans of disco and funk has been repurposed to serve as both backdrop and storyteller.
The event will feature musical selections from the show as performed by Broadway veterans, a Drag Queen, dancers, and a live band.  Allen has staged versions of the new play to enthusiastic audiences throughout New York City at venues such as The Cutting Room and it was also awarded the featured spot in Emerging Artists Theater's New Work Series. Most recently an immersive truncated version of the show was performed in Asbury Park at The House of Independents.
 This performance will kick off an exciting non-profit arts initiative to support the development of the theater arts in Asbury Park -  'the 'Asbury Arts Collective' – '(the  collective)' for short.
New Jersey Stage spoke with Renée Bang Allen (Broadway actress, singer, and playwright) whose first full-length play is 54 - The Musical.
---
The article continues after this ad
---
---
This year marks the 40th anniversary of the opening of Studio 54 in New York City, and the disco era, a revolutionary period of popular music and culture.
What inspired you to write a musical placed in the setting of Studio 54?
​As the child of an avid fan of disco and funk music (my Swedish-born mother), it is no surprise that I would someday write a piece involving music from this time period. Having been too young to have ever had the chance to attend Studio 54, I did my fair share of club going when I eventually moved to the City after high school. I miss the days of "let your hair all the way down with no strings attached" clubbing - both the good and bad of it...life is fun, messy and dramatic and the club life is exactly that. In a way I feel club-life is just a microcosim of society as a whole -  an evolution from primitive drum circles where all the magic happened - and what better way to create magic than writing an immersive musical set in the iconic Studio 54? 
​So, ​I began writing, despite myself, beginning with one-act plays in the lab of my mentor, Curt Dempster, who founded the famous Ensemble Studio Theatre in New York City. Curt instilled in us a desire to work collaboratively and cohesively with like (and not-so like) minded artists who shared a vision of free flowing creativity through several different mediums – writing, directing, music and choreography. He encouraged us to reach beyond our personal definitions of artistry and to challenge ourselves across all these mediums. 
54 – The Musical is a chance to revisit a brief, but revolutionary period of popular music and culture - the disco era – as we follow two couples exploring and celebrating history being made. The story begins in a recording studio in September 1976 and ends a few months later in the high profile discotheque, Studio 54. My vision for the piece is to present it as a living installation where the audience can viscerally connect with the excitement of the era and identify with the stories of the songwriters as they are re-imagined through the characters these songs have compelled me to create. 
Much of my work is inspired by my strong relationship with music and the study of human nature and is developed through both traditional and experimental methodology. I incorporate not only traditional playwriting devices but I also use more non-linear methodologies such as the reinterpretation of published music as well as the observation of the human dynamic and interaction. My mission is to create meaningful pieces of theatre that develop organically and are told to the audience in a truthful, thoughtful and compelling way.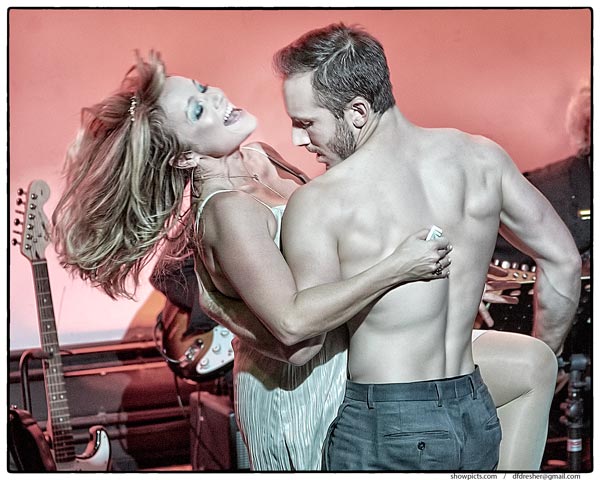 Do you think that couples still go through many of the same problems as Robyn and Cliff?
​Absolutely! The characters in my piece are dealing with​ ​​issues of​ drug​ ​use​, sexual identity, ageism, racial inequality, prejudice​ ​and​​ ​stereotypes​. ​It still surprises me that interracial relationships are considered shocking in some parts of the country and it floors me that prejudice and inequality of any kind is still happening​. In some ways I feel like we've moved forward only to move back again​...​I suppose that's the nature of evolution, but​ - ​seriously?​ ​Can't we all just get along, lol!
It always amazes me just how much time and effort go into producing a new musical. I know you've acted in many musicals, but did the behind-the-scenes things needed before a full production run surprise you?  I mean, you blink an eye and it's been 8 years since the play was first written.
​Ugh. Producing is not for the faint of heart, but with each reading/presentation​/Funk-Raiser I feel more and more comfortable with the tasks at hand. That said, I'm usually in a constant state of nausea for about 4-6 weeks prior to any event. However, thanks to the enthusiasm for the piece, which just gets stronger and stronger, I keep muscling on. (I'm a Cancer. We're tenacious.) While we haven't had a full production run yet, our hope is to get 54 - The Musical into a workshop production here in Asbury Park directly after the event to capitalize on the 40th anniversary of Studio 54 and then bring it to Broadway.
When you first envisioned it, were you aware of the 40th anniversary? Did you hope it would be staged for the anniversary, if not before?
​When I first envisioned it, I pictured Studio 54 as a dream venue, naturally, but the anniversary didn't occur to me as I wrote it. It just sort of snuck up on me! It would be great to land there but there are a few other venues/theatres I have in mind that would be dreamy as well. I'm pretty sure Studio 54's success was predicated more on the minds behind it and less on the venue itself, so we're operating under that assumption as well. I originally was hoping to do my FunkRaiser on the very day of the anniversary, but we decided it was a better move to capitalize on the incredible amount of traffic in Asbury Park during the summer. We used the day (April 26) instead to drop our first announcement about our event and I'm ok with that.​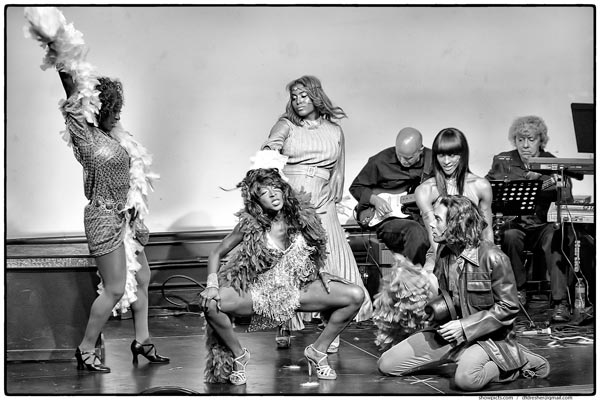 The website says the play was written "while alternate-side-of-the-street parking in Manhattan" - is that true? 
​It is absolutely true! If you ever lived in New York and owned a car, paying to garage is like a second mortgage...so for several years we parked it on the street. In order to keep your spot, it's necessary to wait for the street sweeper to come by as to not get a ticket. One and a half hours twice a week made for some great "downtime" for a restless soul such as myself, so I brought my laptop with me. The genesis of the show, however, came during one of my drives down to our vacation (now full time) home in Ocean Grove. I'll never forget the goosebumps ​I got when I realized that my playlist was actually a story. I would then re-order/replace the songs​, add and remove characters and ultimately wrote much the script in the car.
The modern day Asbury Park has a rather eclectic scene going on right now.  You performed "54" at House of Independents before.  How did that night go?  Do you see something of the Studio 54 vibe going on in Asbury Park?
​I adore Asbury Park. Truly. AP is really unlike any other city ​I know - the community is fiercely independent - there's not a single big box anything, which I find remarkable given the town's rocky history. ​That said, when we moved down from NYC full-time 2 years ago I was a little nervous ​moving from ​such a mecca of eclecticism. But ​thanks to the rapid progress we witnessed over the 6 years ​since we bought the house​, I ​was confident that I could get used to it. Now it's going to have to get used to me, I suppose​...
Our event last year at House of Independents was an unparalleled success. I knew as soon as I walked in to HOI just a few months after they had opened, that my piece would be a perfect fit in their space. ​The retractable seating was a key element to my vision of the piece - we staged the event so that midway through the piece we literally got the audience up out of their seats and "into" the club along with the characters. While there were naysayers to this vision, I just knew it would work and, sure enough, it came off without a hitch. People loved it and I would love to see the show workshopped in that space. HOI owner, Morgan (Sackman) was very helpful and enthusiastic about not only 54 - The Musical, but also the beginning of my idea to create a theatre initiative, putting me in touch with several movers and shakers in the community, one being my partner in crime Bob Angelini (President of the collective).​ ​​Bob and I were circling each other thanks to his involvement as the interim and ultimately last Artistic Director of ReVision Theatre and my​ ​​earlier​ involvement as a performer in the ground-breaking production of Spring Awakening that ReVision mounted in the retro-fitted carousel house on the boardwalk. It was one of the best summers of my life - the idea that I could be​ ​​on the beach by day and performing by night was just too good to be true! Bob jumped on board right away and it was, basically, the two of us​ ​who ​put together our event at HOI​​ - and I couldn't be more grateful...or proud!​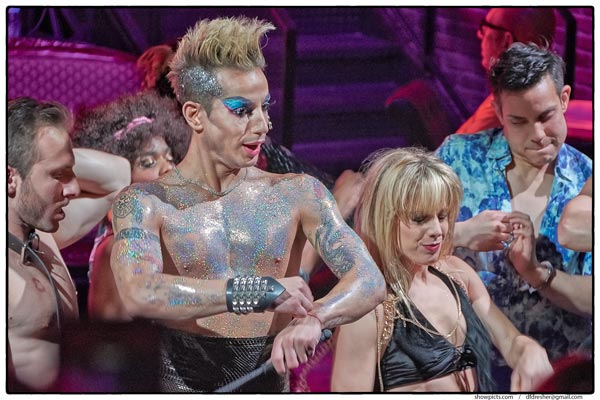 Finally, what can you tell me about "the collective" ?
​I just came from our fourth board meeting for the asbury arts ​​collective (the collective) this morning and we are so fired up and ready to go! Our board is rapidly growing and it is really exciting to galvanize a community and actually fill a need. So far we have several film makers/producers, theatre artists, a composer/director and someone involved in public broadcasting. I even got an email today from an award winning NJ choreographer who's interested in joining. It's all so exciting!
​Our goal is to create provocative and irreverent ​new works as well as ​reimagined classics​ ​by and for the independent through (the collective) which is a non-profit arts initiative to support the much needed development of the theatre arts in Asbury Park, NJ. Recognizing the void of live theatre options in town, we​ think it is high time for our city to enjoy all the benefits of having a professional theatre downtown - helping to make what is already a destination spot in the summer months a permanent destination all year long​.​ We want everyone to know about this vibrant area and how much Asbury Park has to offer.
Our August 11th event at The Asbury Hotel is the kick-off towards that initiative. Professional Theatre has come and gone in Asbury Park and​​ ​​the​​ ​team's goal is to not only contribute to the arts scene but also create employment opportunities for area residents and start a much needed dialogue about the importance of theatre as a vehicle for social change​ ​and educational outreach.
​But we are not limited to theatre. ​At (the collective) our goal is to use theatre, dance, ​fine ​art and music to bring back and highlight a much needed and forgotten sentiment: inclusion. Proceeds from the ​August ​event will be used towards the development of the full version and premiere of 54 - The Musical later this year as (the collective)'s first full-scale offering​. The intention is to workshop the show and bring it back to​ ​Broadway. ​Then it's on to the next show. And trust me, we have plenty in the "hopper"!
Photos by Douglass Drescher
---
Gary Wien has been covering the arts since 2001 and has had work published with Jersey Arts, Elmore Magazine, Princeton Magazine, Backstreets and other publications. He is a three-time winner of the Asbury Music Award for Top Music Journalist and the author of Beyond the Palace (the first book on the history of rock and roll in Asbury Park) and Are You Listening? The Top 100 Albums of 2001-2010 by New Jersey Artists. In addition, he runs New Jersey Stage and the online radio station The Penguin Rocks. He can be contacted at gary@newjerseystage.com.
---