By Gary Wien
originally published: 01/23/2018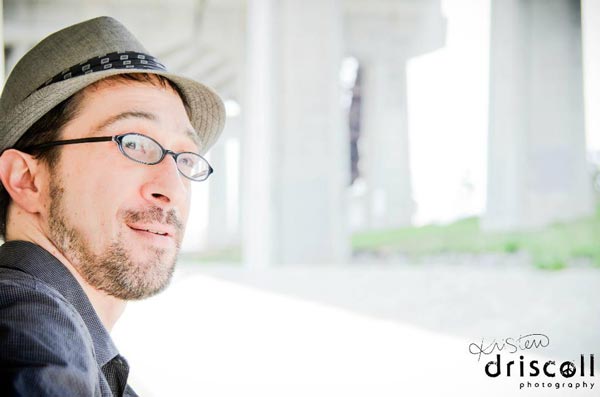 Michael Brett has been performing and writing songs for twenty years now; both as a solo artist and alongside Deirdre Forrest in The May Darlings. From his first EP (Done, released in 1998) to his latest albums (Serenade Postcards and Dislocate), he has grown with each release.  He's carved out a niche for himself in a genre that he calls "rock/folk."   
His family's world was shaken when his sister was diagnosed with Amyotrophic Lateral Sclerosis - better known as ALS or Lou Gehrig's Disease.  We spoke with Michael about his new releases and how he's trying to help raise money for ALS with the sales of these releases.
You generally go about five years between records, but released two in October. Why two? How do you see the difference between each record?
I don't normally write albums with one underlying theme. Usually all of my songs are about one thing or another. There is usually nothing common between the songs on the album. But the songs on these two separate collections had very similar themes. "Serenade Postcards" was essentially a collection of stories about music or music-related themes.  And the songs in the "Dislocate" weren't about that at all. They were about loss and dysfunction. But strangely enough, the song "Dude", which is a tribute to David Bowie, can fit on both collections. I actually had a hard time deciding which collection that song should be on. Ultimately, I chose "Serenade Postcards." 
---
The article continues after this ad
---
---
Is the title "Dislocate" inspired by your sister?
No, actually, all of these songs were written and recorded years before my sister was diagnosed with ALS. I've been writing a lot of songs about her and her illness and how it's affecting me, but those songs will be shared at another time. So, the title "Dislocate" was NOT inspired by my sister. I was trying to come up with a title for this collection. The songs on the EP deal with loss and dysfunction. One day, I was driving and listening to classic rock radio and the U2 song "Bad" came on. A great song. There is a word in the song where Bono sings "dislocate." I was like "that might be a great title." So, when I got home. I looked up the proper definition of the word, not just the medical term. The definition I looked up was "to disturb the normal arrangement or position of." I said "Bingo! That's it." All the "characters" in this collection of songs have a disturbance of some kind that's throwing their lives a bit off-center.
How is your sister doing?  
My sister has good days and bad days. I love her very much. I wish I could be there for her every day. My family has been wonderful, particularly my brother-in-law, my nieces and nephew, and my parents. I think it's more appropriate to answer that question by sharing her blog. Essentially, it is the most honest writing I've ever witnessed from a person, especially a person with an illness. It's honest, so sometimes it's incredibly serious and sometimes it's very humorous. She's an amazing person. She has a blog online here.
What has seeing ALS in person done for you?
Seeing ALS in person makes you appreciate life more. My sister's motto, since being diagnosed (and probably before the diagnosis), has been: "Live to love, love to live." So, this motto has been in my brain ever since. Especially the "live to love" part. It can be easy to fall into the trap of negativity that's been surrounding us these last few years, with the world of social media, etc. Ever since her diagnosis, I've been trying to be kinder to people and a little less negative. I also try to laugh and be funny whenever possible. As George Harrison said in his "Beware of Darkness":  "It can hit you, it can hurt you.  Make you sore and what is more. That is not what you are here for."
 Are you planning to push both releases?  
Yes, I'm planning to push both releases. Right now, the songs are available on Bandcamp only. All money from the digital sales are going to the ALS Association, Greater Philadelphia Chapter. This organization has been wonderful to my sister and my family. In the next few months, I will be releasing the albums on separate CDs. Portions of the proceeds will also go to the ALS Association.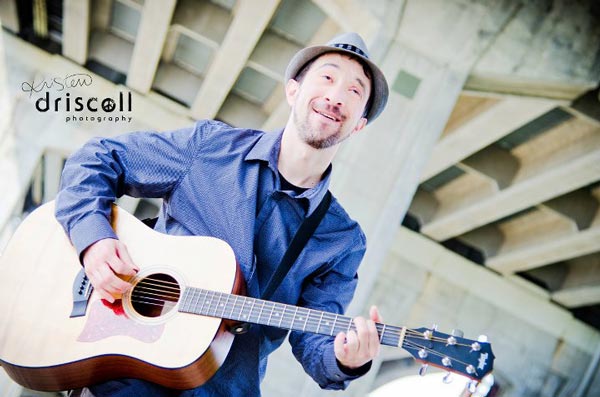 Serenade Postcards seems to include a few songs that you've been playing for a while, including a few that have wound up on compilations over the years.  Was the idea behind this release to offer a single place for these tracks?
I actually recorded many of the songs on "Serenade Postcards" (and "Dislocate") awhile ago and yes, I have been playing them for awhile. I wasn't planning to release the songs anytime soon. But, when my sister was diagnosed with ALS, I jump-started the project again. I wanted to do something. Anything. So, my thought was that the only thing I can do fairly decently is music and songwriting. I wanted to help in my own way. So, with the help of my friend Brian Ostering, who helped me edit (and in some cases, re-record) the tunes, we got this project moving again. And then my friend George Wirth was incredibly helpful with the mastering of the songs.  It wasn't intentional to offer a single place for these tracks, some of which ended up (in different versions) on different compilations. It just ended up that way. 
You've been putting out releases for 20 years now. Have you ever considered putting together a collection of your favorites?
I have actually thought about doing that for awhile. But not with the songs from the last few albums I've put out. I was thinking about releasing a "greatest hits" – a term that really can't be applied to me or to this concept I have – collection. The collection would consist of songs from albums I put out in the 90's and the very early 2000's. Albums and songs that nobody really bought or heard because I underpromoted them or didn't have a proper release for them.  The title I have for the collection, the one that keeps popping up in my head, would be "Songs You've Never Heard." Because honestly, with the lack of promotion on my part, hardly anybody heard these songs, other than family members and close friends.  Some of the songs from this time period I am actually quite proud of and I still play live, on occasion. Who knows! One day it might happen. At least in a digital form. 
Do you still see yourself as a rock/folk artist?  How do you describe the difference between folk/rock and rock/folk?
I do still consider myself a rock/folk artist, although as it stated in my song "A Little Bit of Everything", I'm influenced by so many musical genres. I think I'm more "rock" than "folk." Mainly because I'm a little more influenced by the Beatles, bands like R.E.M., Wilco, The Rolling Stones, than by early Bob Dylan, Pete Seeger, and Woody Guthrie. For instance, I think I appreciate the electrified, remixed version of "The Sounds of Silence" slightly more than the original, acoustic version. And while I love the songs Dylan put out before he went electric, I think I prefer his "electric sound" more. That stuff inspired me more. But perhaps, those are bad examples.  My definition of "folk" would be much more of an emphasis on the traditional folk sound, which encompasses the traditional folk music instruments. More acoustic.  I'm sure there are people reading this who will disagree with this "definition." 
How are things with The May Darlings?   How do you decide if a song should be a solo tune or a May Darlings tune?
The May Darlings are doing well. I think the three worlds can exist. Deirdre's solo work can exist, my solo work can exist, and the world of the May Darlings duo can exist, all in the same world. I love playing and making music with Deirdre. She is, in my opinion, one of the best female vocalists I've ever heard. What I love the most about the May Darlings is the way we harmonize with each other. Not only is Deirdre a great lead vocalist, she is also exceptional at harmonies. I've always loved harmonies. This is what attracts me to the early Beatles stuff, Simon and Garfunkel, the Everly Brothers. The harmonies. It's often hard to decide what is a solo tune (Michael Brett solo or Deirdre Forrest solo) and a collective May Darlings tune. I think it depends on the song. We have a song called "Beauty in This Room" which is, in my opinion, a May Darlings song and will probably be included on a future May Darlings EP or album. Maybe because we harmonize throughout the entire song. And then we co-wrote a song called "Timber," one of my personal favorites, which will probably be included on Deirdre's upcoming solo project. The lyrics were written solely by Deirdre and (concurrently) is her singing solo throughout. 
Finally, tell me about growing up in Roosevelt, NJ.  I've heard it's a very art-focused town.  Did that help shape your love for music?  Your belief structure?
Roosevelt was a great town to grow up in. Very art-focused, yes.  And for the most part, very open-minded. I think, in a way, it did help shape my love for music. My music teacher at the Roosevelt Public School was Laurie Altman. Laurie definitely influenced me. He was always encouraging. I remember us doing music concerts at the school and he would pick Beatles songs or Simon and Garfunkel songs for us to sing. I remember, as second or third graders, we sang Gordon Lightfoot's "The Wreck of the Edmund Fitzgerald." We also did a concert where we sang a really long tune about the funeral of Abraham Lincoln. The name escapes me. Stuff like this inspired me. For my 8th grade graduation, I brought an original song to him that I wanted the graduates and I to sing. We did it. He helped me with it. He couldn't have been more encouraging. I was very lucky growing up there.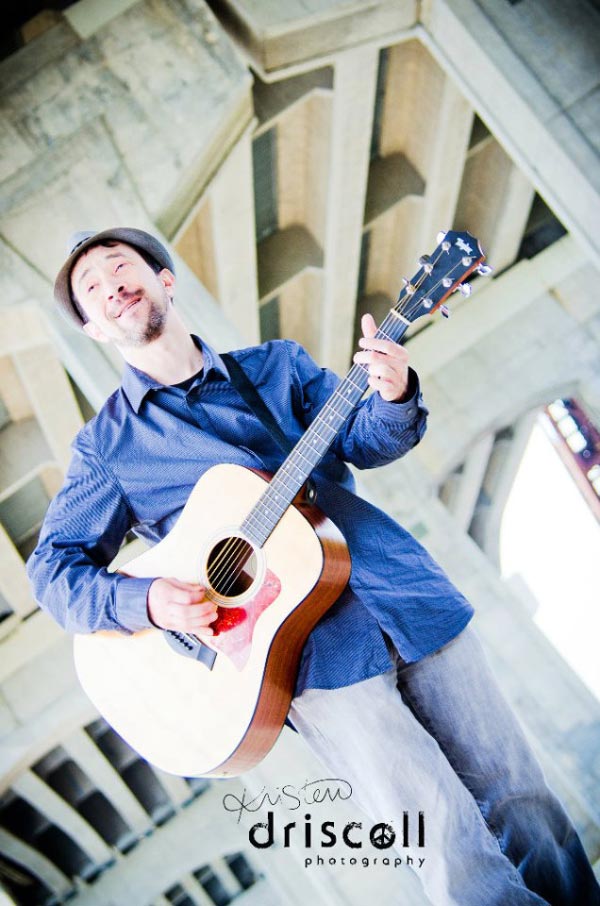 ---
Gary Wien has been covering the arts since 2001 and has had work published with Jersey Arts, Elmore Magazine, Princeton Magazine, Backstreets and other publications. He is a three-time winner of the Asbury Music Award for Top Music Journalist and the author of Beyond the Palace (the first book on the history of rock and roll in Asbury Park) and Are You Listening? The Top 100 Albums of 2001-2010 by New Jersey Artists. In addition, he runs New Jersey Stage and the online radio station The Penguin Rocks. He can be contacted at gary@newjerseystage.com.
---