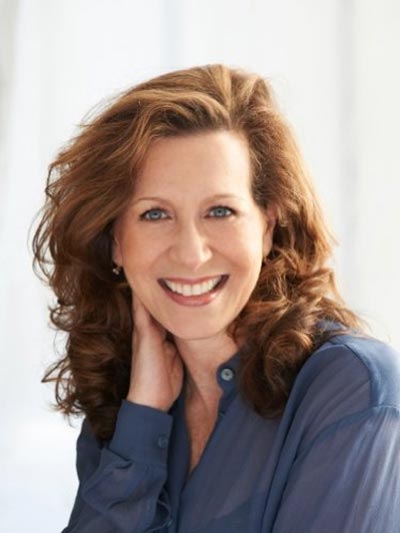 Betsy Aidem has seen the stage from both sides now.
An award-winning actress, Aidem is taking her first professional turn as a director, guiding the George Street Playhouse production of Lucas Hnath's comedy A Doll's House, Part 2.
The play, which was nominated for eight Tony Awards in 2017 and scored the best-actress award for Laurie Metcalf, will be on stage from November 27 to December 23 at George Street's temporary quarters, 103 College Farm Road, New Brunswick.
"Part 2" in the title refers to the fact that Hnath has written what Aidem describes as a "clever reprisal" of Henrik Ibsen's A Doll's House, which first appeared in Copenhagen in 1879.
Ibsen's play was controversial at the time, because it critically exposed the subordinate and circumscribed position to which women were consigned in late 19th-century Europe—when, as Aidem describes it, "the options for women were governess, wife, or prostitute."
---
The article continues after this ad
---
---
In that play, inspired by actual events, Nora Helmer, without the knowledge of her husband, Torvald, has fraudulently obtained a loan to pay for medical care that saved his life. Now she is threatened with exposure, and when she desperately turns to him for help, she finds him more concerned about scandal than he is grateful for what she did on his behalf.
Fed up with Torvald's patronizing and stifling attitude, Nora turns her back on him and their children and strikes out on her own—a revolutionary step for a woman of that time.
Nora slams the door as she leaves in a gesture that George Bernard Shaw described as "the end of a chapter in human history" and Aidem calls "the birth of modern drama."
Hnath's play, which is being presented at 27 theaters across the country this season, begins with a knock on that same door 15 years later.
Enter Nora—subjugated wife turned feminist writer—who has come to ask Torvald for what she thinks is a simple favor: she wants him to finally divorce her, something she thought he had done a long time before.
Nora's mission draws her into spirited dialogues with Ann Marie (Ann McDonough), the nanny she left behind along with the Helmer children; Emmy (Lily Santiago), one of those children—now an adult; and Torvald himself (Andrew Garman).
In what Aidem describes as a "character-driven dilemma," each of these personalities reveals a personal agenda that casts a different light on Nora's situation.
Despite the complex premises of Ibsen's play, Aidem endorses what the publicity says: It is not necessary to have seen Ibsen in order to appreciate Hnath, whose work stands on its own. 
By her account, Aidem was encouraged by David Saint, artistic director at George Street, to take on "Part 2." Saint has directed her in three productions at the playhouse. 
"I directed a new play at NYU about three years ago," said Aidem, who is an adjunct instructor at the New York university. "I had a wonderful time doing it, and I said, 'I like this!' But, you know, then you get busy with your career …." 
Still, she said, her work in the academic sphere laid important groundwork for her professional debut as a director: "Teaching was how I got my first sense of how to help shape a scene, help the actors hunt down a story and bring their truth to it. It segued in a natural way to direction."
She used the word 'help' twice in that sentence, and the word does reflect her view of the relationship between director and actors, a relationship defined not by dictating but by helping.
Theater is a collaborative art form, Aidem said, in which the director has to think about every component of the production.
With respect to the cast, "You have a sense of what you want the overall story to be," she said, "and you want to invite the actors to tell that story with as much of their own interpretation as possible.''
She described an exchange in which she told Garman that she didn't think he was applying her input to a certain passage in the play, and he said that was because he didn't agree with her take.
"We each thought the writer was making a different point," Aidem explained. "I said, 'I'm willing to yield to you.' Some things I'll fight for, because I have a strong opinion, but I like when they come in with ideas. I admire every one of them, and I don't want to take away their impulses.'' 
Aidem has no trouble seeing things from an actor's point of view.
She has won an Obie and a Drama Desk Award and has a resume that spans the stage, television, and motion pictures.
So, as she directs this production, does she sometimes visualize herself in the role of Nora?
"I've tried really hard to not do that,'' she said. "Kellie is a formidable actress with instincts of her own that I think are really brilliant. She's really bright. If I got into 'How would I play the part?' it would be so destructive.
"And this is a more exciting opportunity—to shape the whole story with all of the actors rather than staying in my own lane."
To purchase tickets or for more information, visit the George Street Playhouse website at www.GeorgeStreetPlayhouse.org, or call the box office at 732-246-7717.