---
Tune into Radio Jersey with Lee Mrowicki every Monday through Friday from 6pm to 8pm
Broadcast on Asbury Music!
---
2017 Montclair Film Festival Awards
originally published: 05/08/2017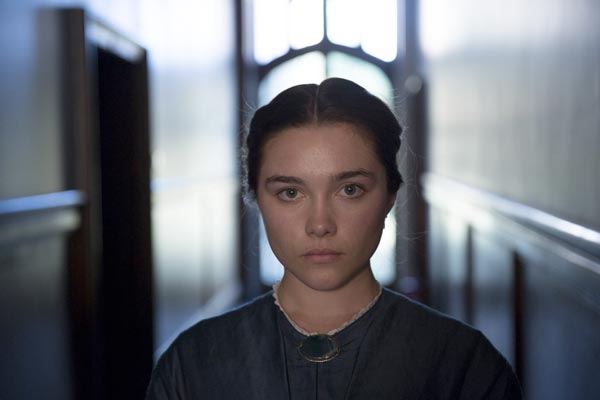 (MONTCLAIR, NJ) -- The Montclair Film Festival (MFF) announced the winners of the 2017 film competitions at a ceremony held on Saturday, May 6th at the MFF's new home, The Investors Bank Film & Media Center. This year's festival featured four competitive categories with five films in each: Fiction, Documentary, Future/ Now, and New Jersey Filmmaking. The 2017 festival featured over 150 feature and short films screened over ten days.
LADY MACBETH, directed by William Oldroyd, was awarded the festival's Fiction Feature Prize with the actor Florence Pugh receiving a Special Jury Prize for her performance in LADY MACBETH.
STRONG ISLAND, directed by Yance Ford, took home the Bruce Sinofsky Award in the festival's Documentary Feature competition. This award was established in memory of Bruce Sinofsky and was presented by Mr. Sinofsky's daughter, Claire Sinofsky. A Special Jury Prize for Direction was awarded to Matthew Heineman for CITY OF GHOSTS.
BEACH RATS, directed by Eliza Hittman, was awarded the Future/Now prize, honoring emerging low-budget American independent filmmaking, and SWIM TEAM, directed by Lara Stolman, took home the New Jersey Films Award, which honors a select group of films made by New Jersey artists, and an American Truth Seeker Award given by the jury to Reuben Atlas and Samuel D. Pollard for the film ACORN & THE FIRESTORM.
THE REAGAN SHOW, directed by Sierra Pettengill and Pacho Velez took home the 3rd Annual David Carr Award for Truth in Non-Fiction Filmmaking, which honors a filmmaker, selected by the festival, who utilizes journalistic techniques to explore important contemporary subjects and is presented in honor of Mr. Carr's commitment to reporting on the media. The award was presented by Mr. Carr's daughter, the filmmaker Erin Lee Carr.
---
The article continues after this ad
---
---
The Montclair Film Festival also announced the winners of the 2017 Audience Awards. The awards are voted upon by audiences in four categories with MAUDIE, directed by Aisling Walsh in Fiction, DOLORES, directed by Peter Bratt in Documentary, CLASH, directed by Mohamed Diab in the World Cinema category, and EDITH + EDDIE, directed by Laura Checkoway in the Short Film category taking home top honors.
The festival also features a Junior Jury, made up of fifteen area High School students representing twelve area schools. The Junior Jury awarded a Special Jury Prize for Innovative Filmmaking to Kitty Green for her film CASTING JONBENET and awarded the top prize to ELIÁN, directed by Tim Golden.
"This year's films represent a vast range of ideas, artistic approaches, and cinematic points of view,"said Montclair Film Executive Director Tom Hall. "We are honored to be able to share these films with our audiences, and congratulate all of our filmmakers on their outstanding work."
Congratulations to the 2017 winners of The Montclair Film Festival Awards:
Fiction Feature Competition Winner
LADY MACBETH
Directed by William Oldroyd
Fiction Feature Competition
Special Jury Prize for Extraordinary Performance
Florence Pugh for LADY MACBETH
Bruce Sinofsky Prize for Documentary Feature Competition Winner
Documentary Feature Competition
Special Jury Prize for Direction
Matthew Heinemann, CITY OF GHOSTS
Directed by Eliza Hittman
New Jersey Films Competition Winner
New Jersey Films Competition
American Truth Seeker Award
Directed by Reuben Atlas and Samuel D. Pollard
Audience Award For Fiction
Directed by Aisling Walsh
Audience Award For Documentary
Audience Award For World Cinema
Audience Award For Short Film
Directed by Laura Checkoway
Directed by Tim Golden & Ross McDonnell
Junior Jury Special Jury Prize For Innovative Filmmaking
The Films & Jurors of the 2017 Montclair Film Festival Competitions
Documentary Feature Competition
CASTING JONBENET directed by Kitty Green
CITY OF GHOSTS directed by Matthew Heineman
FOR AHKEEM directed by Jeremy S. Levine and Landon Van Zoest
THE REAGAN SHOW directed by Sierra Pettengill and Pacho Velez
STRONG ISLAND directed by Yance Ford
Dan O'Meara, VP, Special Projects & Documentary, NEON
Rosie Wong, Sundance Film Festival
Joe McGovern, Journalist, Entertainment Weekly
Fiction Feature Competition
AFTERIMAGE directed by Andrzej Wajda
CLASH directed by Mohamed Diab
THE COMMUNE directed by Thomas Vinterberg
LADY MACBETH directed by William Oldroyd
GOOK directed by Justin Chon
Arianna Bocco, EVP, Acquisitions & Productions, IFC Films
Ashley Clark, Journalist, The Guardian
Robert Eggers, Director, THE WITCH
BEACH RATS directed by Eliza Hittman
FITS & STARTS directed by Laura Terruso
MENASHE directed by Joshua Z. Weinstein
PERSON TO PERSON directed by Dustin Guy Defa
THE STRANGE ONES directed by Lauren Wolkstein, Christopher Radcliff
Holly Herrick, Head of Film & Creative Media, Austin Film Society
Dan Nuxoll, Artistic Director, Rooftop Films
Eliza Berman, Deputy Culture Editor, TIME
New Jersey Films Competition
ACORN AND THE FIRESTORM directed by Reuben Atlas and Samuel D. Pollard
ALL WE NEED IS ANOTHER CHANCE directed by Corbett Jones
HELLO HELLO HELLO: LEE RANALDO: ELECTRIC TRIM directed by Fred Riedel
SUPERGIRL directed by Jessie Auritt
SWIM TEAM directed by Laura Stolman
Charles Poekel, Director, CHRISTMAS, AGAIN
Tom Roston, Journalist and Author, I Lost It At The Video Store
Raphaela Neihausen, Executive Director, DOC NYC
Montclair Film, a non-profit, tax-exempt 501(c)(3) organization, nurtures and showcases the talents of filmmakers from around the region and world. Montclair Film unites, empowers, educates, and celebrates our region's diverse cultural heritage and robust artistic community by presenting engaging programs and events all year long. The sixth annual Montclair Film Festival will take place from April 28 through May 7, 2017. MFF 2017 is made possible through generous support from Investors Bank; Audible; Hackensack Meridian Health; the Horizon Foundation for New Jersey; Ashenfelter, Slous, McDonough, Golia & Trevenen, LLP; Chubb; Coldwell Banker Residential Brokerage; and William H. Connolly & Co., and others. Our programs are made possible in part by funds from the New Jersey Department of State, Division of Travel and Tourism and New Jersey State Council on the Arts. For information about Montclair Film, visit www.montclairfilmfest.org


Rahway Presents Pop-Up Screening of "Best of Rahway Reel Shorts"
(RAHWAY, NJ) -- In 2019, the Rahway Arts and Business Partnership will continue to expand the Culture Crawl Concept to include the Culture Crawl Film Series, with the first pop-up screening, "Best of Rahway Reel Shorts," scheduled for Saturday, January 19th from 8:00pm-10:30pm at Atelier Rosal (74 E. Cherry St.) in downtown Rahway.
---
State Theatre Presents Star Wars: The Empire Strikes Back In Concert with NJSO
(NEW BRUNSWICK, NJ) -- State Theatre New Jersey and New Jersey Symphony Orchestra present Star Wars: The Empire Strikes Back in concert with the New Jersey Symphony Orchestra featuring Conductor Constantine Kitsopolous on Saturday January 6, 2019 at 3:00pm. Tickets range from $35-$125. 
---
A Look At New Jersey Film Festival Spring 2019
(NEW BRUNSWICK, NJ) -- The Rutgers Film Co-op/New Jersey Media Arts Center, in association with the Rutgers University Program In Cinema Studies, presents the New Jersey Film Festival Spring 2019 which marks the festival's 37th Anniversary.  The Festival will take place between January 25 and March 1, 2019. Showcasing new international films, American independent features, experimental and short subjects, classic revivals, and cutting-edge documentaries, the New Jersey Film Festival Spring 2019 will feature over 35 film screenings. 
---
NJPAC Presents Harry Potter and the Order of the Phoenix Live in Concert With The NJSO
(NEWARK, NJ) -- The Harry Potter Film Concert Series returns to New Jersey Performing Arts Center (NJPAC) with Harry Potter and the Order of the Phoenix Live in Concert, on Saturday, June 1, 2019 at 2:00pm and 7:30pm. See the New Jersey Symphony Orchestra perform the magical score live while the entire film plays in high-definition on a 40-foot screen.
---


REVIEW: "Fantastic Beasts: The Crimes of Grindelwald"
For better or worse (worse in this writer's eyes), the success of the Harry Potter franchise is largely responsible for the current Hollywood landscape of endless sequels, prequels and that awful phrase "universe building." The Potter films showed Hollywood that it was a far safer financial model to hook audiences into returning for instalments of an ongoing series rather than taking a punt on the unknown quantity of original properties.
---
REVIEW: "Shoplifters"
Earlier this year, writer/director extraordinaire Hirokazu Kore-eda surprised us with The Third Murder, a legal thriller that made for a stark departure from the sentimental family dramas he's become known for. With his Palme d'Or winning Shoplifters, Kore-eda is back on familiar ground, but this particular family drama shares much in common with The Third Murder. With his thriller, Kore-eda deconstructed the genre, forcing us to question how willingly we place our trust in a storyteller. Similarly, Shoplifters sees Kore-eda lull his audience into a false sense of security, making us develop a warmth and affection towards people who may not warrant such empathy.
---
REVIEW: "First Man"
The image that most defines the 20th century is that of a man standing on the surface of the moon. The man is astronaut Neil Armstrong, but we can't see his face as he's wearing a helmet, the glass of which reflects our collective achievement back at us. When he took a small step, we all took a giant leap with him, and Armstrong instantly became more than a mere man, a symbol. With First Man, director Damien Chazelle takes us inside the famous helmet, stripping away the symbol to tell the story of Armstrong the man.
---
REVIEW: "Halloween"
In 2013, John Carpenter's Halloween received a 35th anniversary blu-ray release. The accompanying booklet credited the following line of dialogue to Jamie Lee Curtis's babysitting heroine Laurie Strode: "Was it the boogeyman?" Of course, that's a misquote. In the scene in question, Laurie admits to herself that "It WAS the boogeyman," to which Donald Pleasence's Doctor Loomis solemnly replies, "As a matter of fact, it was."
---
REVIEW: "Cold War"
Back in 2006, German cinema scored something of a breakout global hit with Florian Henckel von Donnersmarck's The Lives of Others, which followed the travails of a group of disgruntled, pro-western artists in communist era East Germany. At the time I couldn't help viewing the protagonists of Von Donnersmarck's drama as the sort of people who would be just as discontented with their lot if they found themselves living in the capitalist west. The grass is always greener on the other side.
---
Event calendar
Tuesday, Dec 18, 2018
---
MUSIC

---
THE NEPTUNES

@ Lobby Bar at Hard Rock Hotel and Casino Atlantic City, Atlantic City - 7:00pm
---
---
---
COMEDY

---
---
View all events
---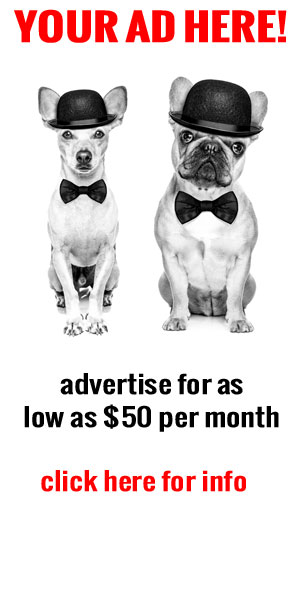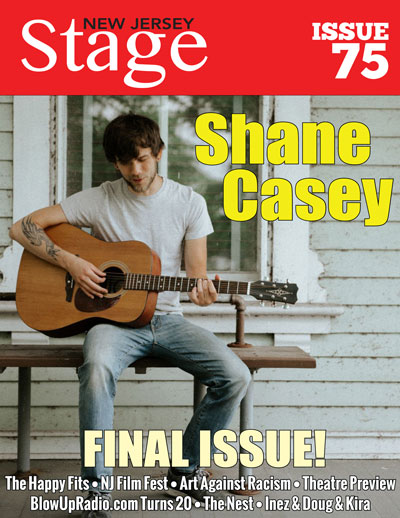 For more on our awards, click here