originally published: 04/06/2015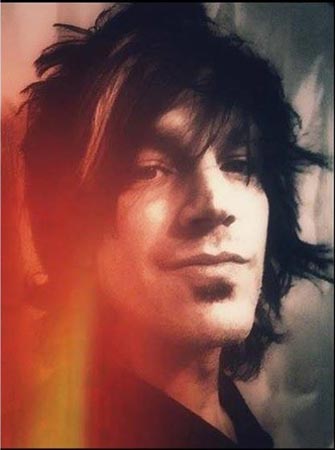 (RED BANK, NJ) –
To coincide with the theatre's commitment to building the tri-city artist community, The Count Basie Theatre Educational Department have announced the return of their successful
Writers in The Raw Songwriting Seminars
from 6 - 730 pm, Thursday April 16th and Friday April 17th hosted by songwriter, producer, and performer Gordon Brown.
 Gordon cut his teeth in Asbury Park and built his career as the main songwriter and guitarist for national touring acts mR.rEALITY, Samhill, and HWY9 all having releases on major labels. Over the last few years he's been hired to help develop careers and tour with emerging artists like Jessie James Decker, Jackson Harris, Natalie Stovall, and Corey Wagar. He's also been behind the scenes in the studio writing and producing for many new artists, most recently ABC show Rising Star's Audrey Kate, NBC show The Voice's Audra McLaughlin and New Jersey's very own Lo Kloza.
 In the last few months he's launched his new act with Reagan Richards, Williams Honor, the Jersey Shore's first country duo. Since the release of their debut single Mama Please, they have toured the East Coast in support of their upcoming release, gaining lots of visibility, press, and radio support along the way.
 In 2003 Gordon and Barry Dorsey brought the Writers in The Raw™ series to Asbury Park at the old Harry's Roadhouse on Cookman Avenue, and then to many venues throughout NJ and NYC including Starland Ballroom and Monmouth University's Pollak Theatre. It became the first in the round songwriter series on the Jersey Shore that hosted national acts of different genres and has now inspired many similar concept shows. The Count Basie Theatre hosted their last show in 2009 which included Ashton Sheppard, David Johansen (New York Dolls), Rhett Miller (Old 97's), and Alec Ounsworth (Clap Your Hands Say Yeah!) all performing together sharing songs and stories.
 Gordon infused the concept into seminars in 2010 and continues to detail the curriculum according to the participants' wants and needs. "As soon as I gauge who's in the room, I instinctively go to my toolkit to pull out the essentials that the group requires. All questions get answered, all topics get discussed and everyone gets a chance to present their very own material. The room becomes a safe haven for all their thoughts and ideas. I know from experience how vulnerable a writer can be when creating. This is the perfect way to seek advice, look for suggestions, or simply become a better collaborator and songwriter. These seminars continue to be cathartic and confessional for it's host and attendees. They really are a sum of its participants."
 If you register for both days you also get free admission to the private Williams Honor performance on Friday night at 8pm in the seminar room. The duo will be performing new material and discussing their process of creating and sharing how each song came about, ending the seminars with real life examples.
The only way to get into the show prior is to obtain a special invite from the band by emailing
Gordon@allhour.net
. To sign up for the seminars you can register by calling the theatre's Susan Brennan at 732-224-8778 x 125 and leave a message after normal business hours.
---