originally published: 09/16/2020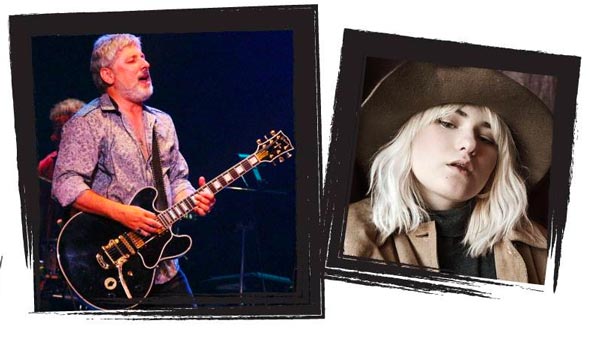 (ASBURY PARK, NJ) -- The Asbury Park Music Foundation (APMF) presents a concert with Bobby Bandiera and Stella Mrowicki at St. John's Island on Sunday, October 4 from 3:00pm to 5:00pm.  The concert is part of their Sundays on St. John's series which runs throughout September and October. Gates open at 2:15pm.
The series offers an intimate show on St. John's Island, located in Sunset Lake off Grand Avenue between Fifth and Sunset Avenues in Asbury Park. Proceeds from the sale of tickets, snacks, water, and our Music Saved Asbury Park merchandise will benefit APMF music education programs for under-served youth in Asbury Park and support local musicians who have been deeply affected by the Covid-19 lockdown. 
Bobby Bandiera is a legend in Jersey Shore music history from his time in Holme to nearly two decades as lead guitarist for Southside Johnny and the Asbury Jukes and a decade of rhythm guitar for Bon Jovi. In addition, Bandiera and his band have backed Bruce Springsteen at benefit concerts and Bobby has assembled all star bands for concerts in tribute to artists like Roy Orbison, Tom Petter, and David Bowie that have sold out venues like Count Basie Center for the Arts and State Theatre New Jersey for years.  He spoke with New Jersey Stage about his career in 2016 in an article available here.
Stella Mrowicki is a rising star in the Garden State.  The daughter of Lee Mrowicki, long-time disc jockey and the legendary "Voice of the Stone Pony," she literally grew up among rock and roll royalty and is quickly making a name for herself. Stella's music authentically unites sounds of old and new folk music, taking inspiration from and drawing comparison to a wide variety of acts such as Bob Dylan, Townes Van Zandt, John Lennon, Suzanne Vega, Lis Phair, Mazzy Star and Cowboy Junkies. Bob Makin interviewed her for New Jersey Stage in June. The interview is available here.
"At only 21, South Jersey-based Stella Mrowicki is a marvel who not only writes and sings songs, but records them on a variety of instruments and produces, mixes and masters the recordings. Two stellar roost-oriented releases are to her long list of credits: last year's self-titled lo-fi debut LP and the recent poppier EP, 'Pine Trees and Wildflowers,'" wrote Makin.
---
The article continues after this ad
---
---
In order to adhere to social distancing guidelines, reserved spots will be marked and spaced 6 feet apart. You will need to wear a mask, bring your own beach chairs or blankets and drinks. Limited snacks and water will be available for purchase. There are no restrooms on St. John's Island, and dogs will not be allowed. Gate opens at 2:15pm.  There is parking in many locations surrounding Sunset Park (both metered and free) or you can walk or ride your bike. Please note that donations will graciously be accepted, but they do NOT count as an entry ticket.  
Additional shows in the series include Pat Guadagno / Connor Myers on Sunday, September 20th. Jackson Pines / Rachel Ana Dobken / Tara Dente on Sunday, September 27th. Sandy Mack & Friends / Stringbean & the Stalkers on Sunday, October 11th.  Glen Burtnick & Friends / Emily Grove on Sunday, October 18th. And a Very Asbury Holiday Shows! All star band featuring Tony Perruso, Jillian Rhys McCoy, Eddie Testa, Anthony Krizan, and more on Sunday, October 25th.  Click here for more information on the series. 
Asbury Park Music Foundation supports their community through life-changing music education for underserved youth and events that bring the community together. Generous donations from sponsors and individuals help fulfill this mission.