By Gary Wien
originally published: 02/20/2016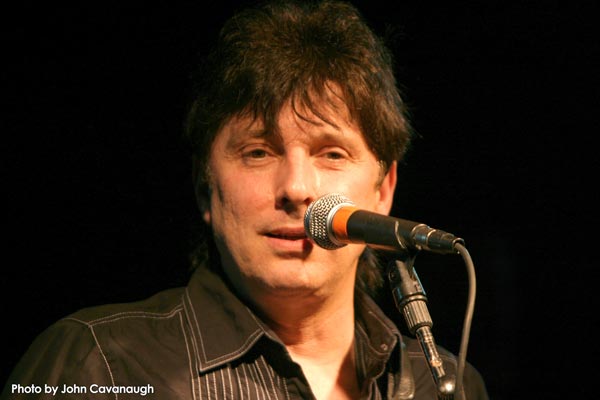 There are three names who stand above the rest when you're talking about rock and roll in New Jersey: Southside Johnny, Jon Bon Jovi, and Bruce Springsteen.  One man with connections to all three is Bobby Bandiera.  For several years now, Bandiera has created special tribute shows around artists like Roy Orbison and Eric Clapton or themes such as Motown or British Invasion acts.  On Saturday, March 12 at the State Theatre, he turns the spotlight on his own illustrious career with a special show spanning the artists he's shared stages with over the last 30 years.
In addition to the Big Three (Bruce, Bon Jovi, and Southside), Bandiera has performed with artists like Graham Parker, Darlene Love, Gary U.S. Bonds, and Dave Edmunds.  All will have songs included in the show, along with a pair of Bandiera originals.
Despite an amazing catalog to choose from, he says choosing the songs for the night was simple.
"Working with all of these artists, these songs are the ones that stand out the most," explained Bandiera.  "They are some of your favorite songs to play when you are with the artists.  And, in the end, it's also about how can I include the rest of the band too without just standing up there and singing.  The band is always included."
Bandiera has assembled a tremendous band for the night, which includes a horn section to bring the Asbury Sound to life.  Artists expected on stage include Lorenza Ponce (violin), John Berry (trumpet), Tommy Labella (saxophone), Doug DeHays (baritone saxophone), Tommy Meares (trombone), Jim Celestino (guitar), Joe Bellia (drums), and Layonne Holmes (vocals).
---
The article continues after this ad
---
---
"Everybody is getting utilized to the best of their abilities to be a bigger part of the show than just a side man," he added.
Bandiera's professional musical career began when he was a teenager.  He grew up in Orange, NJ,  but found himself playing night after night across the Jersey Shore when he was about 16 years old. Friends in a popular band called Holme told him that they were working nearly every night of the week and making good money at the Shore.  Even though he was several years younger, they offered him the job to replace their guitarist.  He dropped out of high school, earned his GED, and soon was making more money than his parents combined.  And once he first headed down south on the Parkway, he never looked back.
"It's been a long ride, a prosperous ride, and a fun ride," said Bandiera.  "I can't look back and say any of it sucked.  It was always a step up."
The first step up came when he was playing in Cats On a Smooth Surface, the popular house band at the Stone Pony in Asbury Park.  The band stayed together for decades with an ever-changing lineup, but one which always featured great talent.  Bandiera was in the group during its finest hour.  His bandmates included Glen Burtnick (who would go on to perform in Styx), Fran Smith (who joined The Hooters), and Ray Andersen (who later played in Meatloaf).  When you add Bandiera's time with Bon Jovi it makes four musicians that would all play concerts in front of sold out arenas or stadiums throughout their career — proof of just how talented that lineup was.
During the Cats years, Bruce Springsteen would often jam with the band at the Stone Pony.  In fact, one year he joined the band on stage virtually every Sunday.  This led to press coverage of the band in the Asbury Park Press and in Backstreets (a Springsteen fan magazine) and even inside the pages of Rolling Stone and on MTV News. The media coverage helped fortify Bandiera's growing reputation among fellow musicians and led to his next step.
"I enjoy what I do and I take it serious," said Bandiera.  "Over the years, I've groomed myself to pay attention to detail when I'm covering somebody's songs.  In doing so, you get a reputation as a guy who takes his music seriously.  I think the phone starting ringing in that regard.  And I do sing, which is as much of a plus as my guitar playing is.  A lot of the guys in the Jukes already knew me from coming to see me in Cats at the Stone Pony.  So there were three or four guys going back to Southside and saying, 'We got a guy to replace Billy Rush.' Southside would say 'Are you sure' and they were like 'Trust me.'"

"And after being seen and heard by Bruce (Springsteen), he began calling me for his fundraisers," he continued.  "Becoming friends on the scene, going to visit at the Meadowlands, coming up to sing a song — that kind of thing — people know what the reputation is and they're not afraid to have you around either for a jam or to help raise money.  But, most of all, to do what I do - sing and play and gather up a band they can be confident will do the job for them for whatever they're doing.  I don't know if Bruce has done a fundraiser with the E Street Band in a long, long time.  He calls me up when it's local,  'Put a band together for me and let's jump on this.'"
Bandiera said it was the same thing with Jon Bon Jovi.  He had seen and heard him with the Jukes and when Jon decided to expand the band's sound by adding another guitar player and singer, he knew where to turn.  While Bandiera had famously been mentioned on MTV as the replacement for Little Steven in the E Street Band (a job that actually went to Nils Lofgren), the Bon Jovi spot was real and he jumped at the chance.  He wound up playing with the band from 2005 to 2015 and says future tours are still possible — maybe as early as this summer.
"I don't know if I'm doing any more shows with Bon Jovi yet," he explained.  "We're still negotiating.  We'll see how that goes.  We're friends.  We talk.  I still do some of the acoustic shows with him and there's an alternate band that he's got called Kings of Suburbia.  There may be some shows with them.  As for a regular Bon Jovi thing, we'll wait and see what happens."
"I had been around the world a bunch with Southside, but there were certainly more places that I had never been to that I played on tour with Bon Jovi," he added.  "As I'm in my early 60s these days, traveling the world is not as shiny and new as it used to be.  I've already been everywhere, but I could see me doing one or two more and then call it a day.  Traveling is not out of the question."
Bandiera's reputation has led to many opportunities throughout his career and he's done well with rolling with whatever comes his way.  Over ten years ago, he was approached by Numa Saisselin, CEO of the Count Basie Theatre, about the idea of creating tribute shows at the Basie. He was reluctant at first.
"I said if I'm going to do anything outside of playing with these other guys who are recording acts (Southside Johnny, Bon Jovi, etc.) I want to do my own music," he said.  "I don't want to be bothered putting tribute shows together." Saisselin, who had a feeling the shows would be popular, told him to give it a shot.  "I said, I'll do it if you let me pick the artist and he said ok."
The first tribute was for Roy Orbison and the show was a tremendous success.  So much so, that Bandiera has since paid tribute to him on two other occasions.  In fact, a show scheduled for this April at the Count Basie Theatre was going to be a third Roy Orbison tribute, but was changed to a David Bowie tribute after the artist died.  
Each of his tribute shows have been successful, but he's never done a show as personal as the one coming up in New Brunswick. This one will show what an amazing career Bandiera has had.  Even though there have been shows played around the world and stages shared with some of the biggest artists in music, he hasn't given up on creating his own originals.  He would still prefer to play his own songs over anything else.  And, if things go right, fans will finally see the long-awaited release of his fourth album.  His last, Is My Father There, was released in 2005.  He had been working on a new record but got sidetracked while going through a divorce.  He's hoping to have it out by the end of the summer.
"I'm looking forward to it because I have a lot of stuff in there that needs to come out," he said.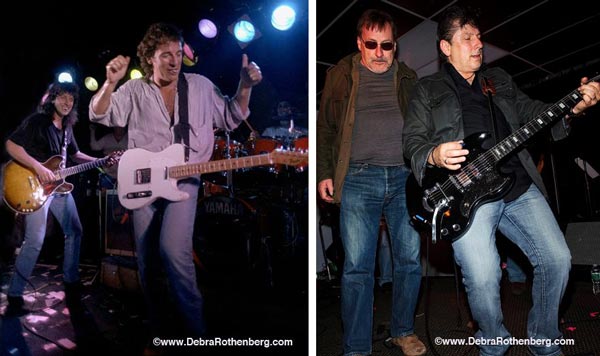 Bobby Bandiera
30 Year Tribute
Saturday, March 12, 2016
State Theatre, 15 Livingston Avenue, New Brunswick, NJ
---
Gary Wien has been covering the arts since 2001 and has had work published with Jersey Arts, Elmore Magazine, Princeton Magazine, Backstreets and other publications. He is a three-time winner of the Asbury Music Award for Top Music Journalist and the author of Beyond the Palace (the first book on the history of rock and roll in Asbury Park) and Are You Listening? The Top 100 Albums of 2001-2010 by New Jersey Artists. In addition, he runs New Jersey Stage and the online radio station The Penguin Rocks. He can be contacted at gary@newjerseystage.com.
---