originally published: 08/13/2020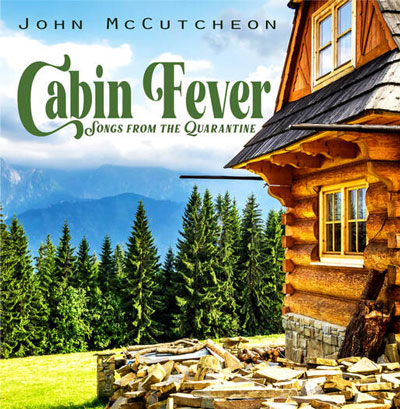 Forty-one albums in forty-five years doesn't leave much down time but if you're Georgia folk artist John McCutcheon, you thrive off of the "Creative process" and if you happen to be in self-quarantine mode; it makes it that much easier.
"Yeah it's pretty ridiculous," said McCutcheon with a laugh. "Once I got started in event medium and I discovered that you could tell an entire story that's greater than the sum of its parts with an album and the fact that I love being in studio; it's an amazing kind of creative process that you can go through. A lot of those have been themed albums; I put together an all baseball album, when it was Woody Guthrie's one hundredth birthday, I put out an all Woody Guthrie album, my last studio album was an all Pete Seeger album, I did a series of four season albums; one for each of the seasons for kids. I would just get a wild idea, let's write songs with some of my favorite authors or; who was this guy that Joan Baez sang about at Woodstock? "I Dreamed I Saw Joe Hill Last Night," he was a real guy. So, it's been a really fun way to go about painting a grand portrait of this world and one of the many palettes I use is the recording process." 
Album number 41 is titled "Cabin Fever: Songs From The Quarantine" and was written in a scant three weeks as he took precautionary measures upon returning from a tour abroad. John explains the way the songs eventually became an album and how the inspiration for one of the cuts came about somewhat accidentally.
"I came back from a tour of Australia and just days before I got back the orders to shelter in place had been put out. I arrived home and had been overseas for three weeks with a bunch of Australians who are very touchy-feely; they are very affectionate and I had been on an airplane for 24 hours and I thought that the only responsible thing to do was to go up to a little cabin that my wife and I have in the North Georgia mountains. This was one of the first times in my life that I realized as a songwriter that I really had no distractions at all; there was nothing to divert me from the job of writing. I didn't have to load the dishwasher; I didn't have to go out and mow the lawn, I didn't have to go to the gym or run to the hardware store to pick up something; I had 24 hours to use as creatively as possible. This is not the first time that I've sat down to write everyday intentionally and every time I do that, a day or two into the process I fall into a pattern; a groove really and the songs just start coming. I've been doing this long enough where I'm sort of in a really fun part of my songwriting life in that I trust the process and what I mean by that is, when I started off, I knew exactly what I wanted to write about. I would wrestle all these characters in situations to mold into my intention and now, if a character in a song decides that they're going to turn left instead of right I'm not going to yank them back like a naughty child. I'm now like, oh, let's see where this goes; it's really fun to do this now. Writing is always hard, it's always about ass in chair; that's rule number one of writing but these songs were all spawned by the age in which we live."
"I didn't even look at this an album really; until I realized that I had this big pile of songs all of a sudden. I was getting daily calls from my agent saying, "Well, this gig has been moved to six months from its original date" and all of a sudden, I looked ahead and thought, wow I've got to figure out some way to make money because all of my gigs are being cancelled or rescheduled for six months to a year from now and I thought, well, this might be an album, I don't know, let's take a look at these things. That's the wonder of writing in terms of theme; there's some stuff here that uses the language of quarantine like, "Sheltered in place" but then looks at it through a different lens so it's not the song that you thought it would be. Then there's a song like, "The Night John Prine Died," that was written literally five minutes after I got the news that John had passed away. I kind of thought as I was writing these things, OK, let's have some fun today; let's write a talking blues about the fact that my dog loves this (laughs). I mean, our pets are just so happy that we're around them all the time; I don't know how cats feel because I'm a dog guy but my dog is crazy about this and it was just she and I up at the cabin for three weeks so it was heaven for her."
---
The article continues after this ad
---
---
So, with a "Big pile" of material at his disposal, McCutcheon had no definitive plan of attack. He knew he had enough for an album but wasn't sure that this was the album he wanted to make; let alone the way he wound up making it. 
"I came home after three weeks at my cabin; I had made little demos at my mini studio at the cabin and sent some demos to my recording engineer because I had come back all ready to go into the studio and record an album. I mean, I have another whole album sitting on the shelf of completely different songs. I had studio dates, I had my usual crew of suspects and musicians all ready to go but it was clear to all of us that this was not going to happen. So, I started sending these demos to my engineer and I said, I'm kind of too close to these; what do you think of these songs? Do you think I could record them in my home studio, send them to you and you can salvage them? So, that's what we ended up doing; I did the recordings which I've done before but mostly to add a fiddle or dulcimer part or harmony singing part to somebody else's album because that's how you do it these days. I have never actually recorded something that was going to be on one of my albums, let alone the only thing that was going to be on the album. I did all the basic stuff here and sent it up to Bob Dawson at Bias Studios and he made it sound good and because I didn't have any money because of all of my gigs getting cancelled I decided to try in this new abnormal; you have to be pretty creative to survive in this business, so I thought OK,  I'm not going to make a physical CD. I'm just going to have it as a download online but because I hate MP3s and if this was going to be the only incarnation of the album, I wanted it to sound as good as I intended so you can download it as an MP3 or a WAV file and it's at my website which is www.Folkmusic.com. The other thing we did with it, recognizing that there are a lot of people out of work and they need music too, we decided to do it as a pay what you can; if you don't have any money, fine, take it, no questions asked. What I've found is that this period of time is not only marked by a lot of anxiety but it's also marked by really surprising and it shouldn't be surprising, acts of generosity. You see it eight o'clock or five o'clock every night, the city people come out on their sidewalks or their balconies and they bang pans and cheer for the healthcare workers; as they should. A lot of people are paying $25, $50 or $100 dollars for the album; I think they just want to support some musician who is just trying to make ends meet but the whole thing has been a very interesting experiment."
A Dulcimer?
"The Hammered Dulcimer is a string instrument, for those not familiar with it, is a trapezoidal string instrument that kind of looks like the inside of a piano; that's an apt description because it is the immediate predecessor of the piano," he explained while elaborating on his personal history with this unique instrument. "The whole notion of striking a string with a mallet which is the mechanical workings of the piano was introduced to western music by a middle-eastern instrument that goes back five millennia. When I was in my very early twenties and had no job but lots of time and my primary goal at that point was to travel all over the southern Appalachian Mountains and meet banjo players, fiddle players, guitar players and songwriters and singers; mostly people who were really old or what I thought was old at the time; people who had been playing music their whole life. I had a girlfriend who went off to a West Virginia college who had a summer folk music camp and she took an instrument building class, built a Hammered Dulcimer and gave it to me; she said, "Here, you play a bunch of instruments, I bet you can play this" and I could and did and do. It's an instrument that doesn't have as many practitioners as something like the fiddle for instance and any of us who started playing it back in the 70's were really left on our own and had to figure out; what is Hammered Dulcimer music? So, I play everything from Irish harp stuff to original compositions, I've used it in the symphonic world a lot; eventually I sought out some traditional players and learned to play in their styles and repertoires; it's kind of like being one of the better left handed tuba players in the world I guess (laughs). I put up some albums and instructional stuff; again, back in the late 70's and early 80's when a lot of people were getting re-interested in the instrument. The source of material was pretty limited, the recordings of Hammered Dulcimer music were pretty rare; I just happened to be there at the birth of the revival."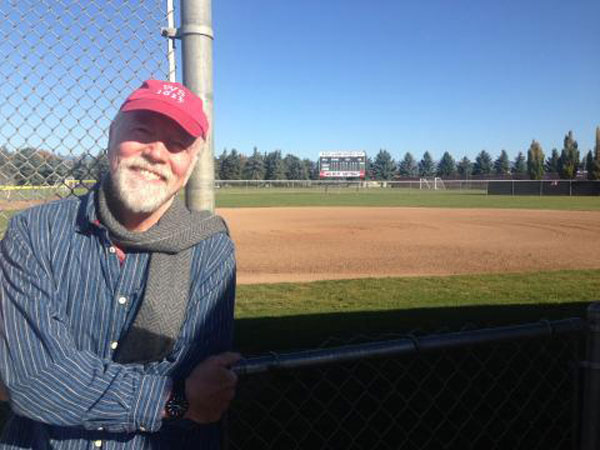 The album may be reflective of the time but going forward; what are his plans to cope with the lack of touring and financial instability? How will he navigate the new landscape? 
"I think there are definitely some changes that have happened that are not going to go away. I think the state of online live streaming concerts are going to be another tool in the tool box that musicians and presenters are going to have. I think for people like me and I'm in my mid-sixties; how am I going to do touring when I'm 70? 75? 80? Maybe I don't want to get on a plane to go back to Australia, which is one of my favorite places but I can do a little Australian tour from my living room; hey honey give me an hour I'm playing in Sydney tonight (laughs); without ever getting on a plane and sleeping in my own bed. I think it's going to be a while before things settle down again and in the meantime, I think the ways in which live performances create community, which in my book is the primary reason for live music; it's not just entertainment. People like being together and sharing a hopefully transcendent experience, for some people it's their church; ya' know? So how to create that when we all can't get physically together is going to require a lot of kind of abandon by the listener and the belief that, we can't do what we want but let's get as close as we can in doing this."
"The Night John Prine Died," as mentioned earlier, is included on this album and it holds a special place for John as he and Prine grew to be close friends. 
"Yes, I was friends with John," he stated sounding somewhat honored yet melancholy. "We did a bunch of shows and found ourselves at a bunch of festivals together. I think the first time that I ever did a show with John was around 1980 and it was booked as a double bill. John had kind of a chequered career; there was a period of time when he drank on stage and stuff like that. He wasn't as big a star his whole career as he was at the end; suffice to say that's why we got booked together (laughs). I was a fan of John from the time I was a teenager which is why I said, John I'm going on first because if you go out there and look like you're my opening act that's just not going to make sense to anybody. My roadie came up to me backstage and said, "John, you need to come and see something" and I looked out and the first six rows of this theater were filled with bikers; I don't get a lot of bikers at my shows. I went to John and said; are you big in the biker community? He said, "Yeah, for some reason I've got a lot of biker fans; aw these guys are a bunch of Teddy Bears, they come to my shows and they cry through the whole show; they're gonna love you" and he was right, we had a great time. 
"Probably our most memorable time was at the Cambridge Folk Festival in the early 1990s and it is the subject of the second verse of that song. After the festival's Saturday night concert, a bunch of us were meeting in the bar of the hotel where they had billeted all of us and the band in the bar went on a break and a bunch of us just got up and started singing; that was that for the band. It happened to be Steve Goodman's birthday and Stevie and John were big, big pals and whenever John and I saw one other or talked on the phone he would always remember that night; it was one of those special things that you share with people who happened to be in the place when something remarkable happens." 
That's it for this week! Please continue to support live and original music and until next week....ROCK ON! 
---
This week's event listings
---
Broken Goblet Brewing   
2500 State Road Bensalem, PA   
(267) 812-5653   
Thurs. 8 p.m. Mike Estabrook "Birthday Show" w/ Shawn Byrne
Fri. 8:30 p.m. "First Fridays" w/ Cara Cartney Patio Music Fridays w/ Righteous Jolly
Sat. 8 p.m. Patio Music Saturday w/ All Worn Out
All Shows 21+
---
Candlelight Lounge     
24 Passaic Street Trenton     
(609) 695-9612     
Thurs. 6 p.m. Thursday Night Blues Jam Hosted by The Mojo Gypsies. $5 (Includes hot buffet) 
Sat. 3 p.m. (TBA) $10 (cover charge/$10 Minimum includes buffet)       
---
Clubhouse at Mountain View  
850 Bear Tavern Road Ewing  
(609) 771-0400  
Fri. 6 p.m. Bridge Beat Duo
---
COARadio.com     
125 South Main Street Hightstown     
(609) 241-7103
Sun. 7 p.m. "Rock On Radio" feat. Paul Marzano (Replay)
---
Cooper's Riverview 
50 Riverview Plaza Trenton 
(609) 393-7300
Thurs. 8 p.m. All Lit Up
Fri. 7 p.m. Plush Band
Sat. 7 p.m. "Social Saturdays" feat. Spareparts
Mon. 7 p.m. "Sunny Monday Blues Jam" 
Tues. 8 p.m. Karaoke w/ Karen and Mark
Wed. 8 p.m. Blues Night
All Events Ages 21+
---
Dacey's Pub 
215 West Philadelphia Avenue Morrisville, PA 
(215) 295-4838 
Fri. 6 p.m. Acoustic Music Night feat. Kate & Bob
---
Dog & Bull Brew House     
810 Bristol Pike (Rte. 13) Croydon, PA.     
(215) 788-2855     
Fri. 6 p.m. Mia Johnson
Sat. 4 p.m Jeff Shelby
Sun. 4 p.m. Tiltin' Catz
---
Halo Pub (Fete)    
9 Hullfish Street Princeton   
(609) 921-1710   
Sat. 6 p.m. Deb & Mike
---
Hamilton Tap & Grill  
557 US Route 130 North Hamilton  
(609) 905-0925  
Fri. 9 p.m. Karaoke                                                                                       
Tues. 8 p.m. Quizzoholics Trivia 
Wed. 7 p.m. Country Night. $5
---
Hopewell Valley Vineyards     
46 Yard Avenue Pennington     
(609) 737-4465     
Thurs. 6 p.m. Dan Kassel
Fri. 6 p.m. "Music & Merlot" feat. Acoustic Road
Sat. 6 p.m. "Music & Merlot" feat. Christine Havrilla
Sun. 3 p.m. Dark Whiskey
---
Iron Plow Vineyards     
26750 Mount Pleasant Road Columbus     
(732) 306-9111  
Fri. 6 p.m. Bob & Dave
Sat. 7 p.m. Radio Fiction
Sun. 2 p.m. Carly & Me
---
Laurita Winery     
85 Archertown Road New Egypt     
(609) 752-0200   
Thurs. 5 p.m.  "Cornhole Tournament"
Sat. "Blueberry Crush" (12 p.m.) First Call (5 p.m.) Roundabout 360
Sun. "Blueberry Crush" (12 p.m.) The Bergers (5 p.m.) Anker
---
Newtown Brewing Company
103 Penns Trail Newtown, PA
(215) 944-8609
Sat. 6 p.m. mcconney
---
O'Connors American Bar & Grille   
1383 Monmouth Road Easthampton   
(609) 261-1555  
Sat. 1 p.m. "5 Year Anniversary" w/ The Grouser Girls
---
Odd Logic Brewing Co.
500 Bristol Pike, Bristol, PA
Thurs. 6 p.m. "The Office" Trivia Part 2
---
Old Town Pub     
135 Farnsworth Avenue Bordentown     
(609) 291-9232    
Thurs. 8 p.m. Quizzoholics Trivia   
Sun. 1 p.m. Mario DiBartolo & Frank Clayton
---
Patriots Crossing     
1339 River Road Titusville     
(609) 737-2780    
Thurs. 8 p.m. Open Mic Night
Wed. 7 p.m. "Quizzo"   
---
Revere Restaurant
802 River Road Ewing
(609) 882-6365
Fri. 9 p.m. Danny Lynch Project
---
Rossi's Bar & Grill     
2110 Whitehorse-Mercerville Road Hamilton     
(609) 890-2004     
Thurs. 6 p.m. Ernie White
---
Sparky World Famous Beer Garden
4333 New Falls Road Levittown, PA
(215) 943-2321
Thurs. 9 p.m. Karaoke
Mon. 9 p.m. Game Night w/ Kid Dalton
---
Temperance House     
5 South State Street Newtown, PA     
(215) 944-8050     
Thurs. 7p.m. Steve Guyger & Filthy Rich  
Sat. 7 p.m. Two For Flinching
Tues. 8 p.m. Trivia w/ Righteous Jolly (outdoors) 
Wed. 7 p.m. Open Mic Night w/ Cara Cartney
---
Terhune Orchards  
330 Cold Soil Road Princeton  
(609) 924-2310  
Fri. 5 p.m. "Sips & Sounds Friday" feat. Acoustic DuOver
Sat. 1 p.m. Kara & Corey
Sun.1 p.m. "Sunday Music Series" feat. Jerry Steele
---
TGI Fridays   
685 Middletown Blvd. Langhorne, PA
(215) 750-8002  
Sat. 7 p.m. Paul Plumeri
---
The Cool Cricket     
216 Burlington Street Fieldsboro     
(609) 291-9110     
Fri. 9 p.m. Karaoke     
Sat. 9 p.m. (TBA)
---
The Ivy Inn     
248 Nassau Street Princeton     
(609) 921-8555     
Thurs. 10 p.m. Karaoke w/ DJ Rockin' Ron  
Tues. 8 p.m. Quizzo w/ Bob E Luv    
Wed. 10 p.m. Total Request w/ DJ Rockin' Ron
---
Tindall Road Brewing Co.
102 Farnsworth Avenue Bordentown   
(609) 526-8651    
Thurs. 5 p.m. "Thirsty Thursdays" (7 p.m.) Top 5 Trivia
Fri. 6 p.m. Slugger O'Toole
Sat. 7 p.m. Will Knapp
---
Tir Na Nog     
1324 Hamilton Avenue Trenton     
(609) 392-2554  
Wed. 7 p.m. Monk & Monk
All Shows 21+    
---
Train Wreck Distillery
25 Madison Avenue Mount Holly
(609) 288-6300
Fri. 7 p.m. Radio Fiction
Sat. 7:30 p.m. Tim Connor
---
Trenton Social      
449 South Broad Street Trenton     
(609) 989-7777    
Thurs. (5 p.m.) "Happy Hour Throwback Thursday" (8 p.m.) EDM Hosted by Jay Kountree  
Fri. 5 p.m. DJ ItsJustAhmad
Mon. 8 p.m. "Monday Night Karaoke" Hosted by Sweets
Tues. 7 p.m. Open Mic Night w/ Kyle & Mike
---
Triumph Brewing Company (New Hope, Pa. Location)     
400 Union Square New Hope, Pa.     
(215) 862-8300        
Sun. 7 p.m. Open Stage
All shows 21+   
---
Village Idiot Brewing Company
42 High Street Mount Holly
(609) 975-9270
Sun. 1 p.m. Open Mic
---
Working Dog Winery     
610 Windsor Perrineville Road Hightstown     
(609) 371-6000 
Sat. 1 p.m. Kevin McGowan
Sun. 2 p.m. Justin Love
---
WWFM 89.1 FM HD2 Radio
MCCC Old Trenton Road West Windsor
Jazzon2.org
Mon. 7 p.m. "Danny Coleman's Got The Blues" 
 

---
Danny Coleman is a veteran musician and writer from central New Jersey. He hosts a weekly radio program entitled "Rock On Radio" airing Sunday evenings at 7 p.m. EST on multiple internet radio outlets where he features indie/original bands and solo artists.
---