originally published: 11/28/2019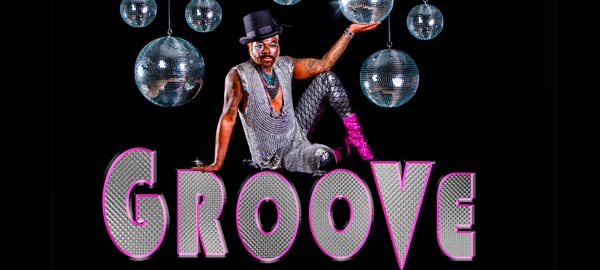 Paule Turner sees different sides of South Jersey when he looks out the window each morning on his way to work.
For more than two decades, he's taken a combination of trains and buses — and lately Lyfts — from his home in Philadelphia to the suburban borough of Glassboro, where he's a dance professor at Rowan University. Along the way, he passes through the urban landscape of Camden.
"It's a constant, flowing collaging of images and people," Turner explains. "I get to sit and gleefully observe."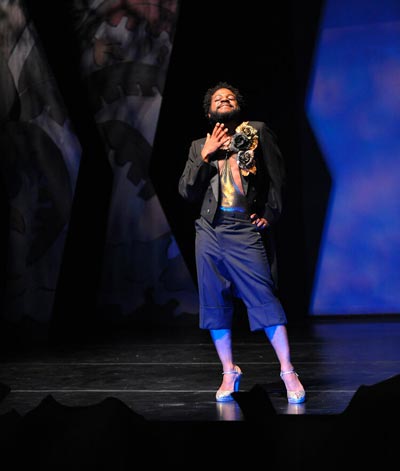 The trip has inspired the new show he's choreographed at Rowan. It's called "Groove" — which Turner describes as both a "dance pageant" and a "rhythm and blues ode" to the southern part of the Garden State.
On the surface, Camden (where nearly half the residents are black) and Glassboro (which is two-thirds white) seem like different worlds. But Turner, who is black, says the show is about "bridging gaps, literally and figuratively" between the communities, each of which is home to a Rowan campus.
The word "groove" itself, he notes, can refer to "a sense of collectively getting together."
"At the heart of it, it's about celebrating diversity and inclusion," Turner explains about the show, which will be performed four times from Dec. 5-8 at Tohill Theater at Rowan's Glassboro campus. "And also trying to find common ground from these seemingly disparate communities."
"As I've noted about New Jersey, there's a lot of invisible divides from boroughs to 'villes and so forth," he adds. "And this piece is sort of like crossing so many geographic lines."
Turner, a staple of Philadelphia's dance community in the 1990s, performs in the show with a diverse cast of 24 Rowan students and young dancers — including members of the Camden Sophisticated Sisters, a non-profit founded by Tawanda "Wawa" Jones that gives girls in the city a chance to dance.
Actually, this is a re-imagining of an earlier show called "Groove" that Turner staged in 2008, two years after he arrived at Rowan.
One key difference: The original cast was made up of him … and a dozen or so white women. At the time, he said, Rowan's dance department didn't resemble a rainbow.
"Back then, I was proudly the 'diversity' — a gay, black performance artist educator," Turner recalls.
Turner stresses he's "in no way discounting" the original production because that piece led to this one. Plus, he still keeps in touch with those students.
"We knew what we were aiming toward," Turner says. "How we were finding diversity or culture was in the movement back then, from African-American dance and hip-hop and social dance and exploring that."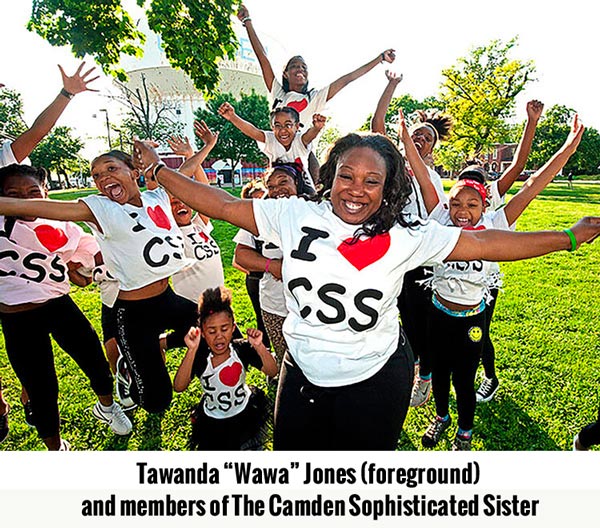 This time, Turner has expanded "Groove" and has a cast that he says is "deliciously diverse and inclusive."
"That already is already changing what the material looks like, feels like, sounds like," he says.
As for Turner himself? His first name is pronounced "Paul." Though some call him "Paulie."
You can also refer to him as "Duchess." That's a character of sorts that Turner has portrayed over the years on stage.
"I'm always a dancer and choreographer," he says. "I have to carry my instrument everywhere I go. So I'm always Duchess. My students are not dictated to say 'Professor Turner' or 'Mr. Turner.' They all use 'Paule.' But they're also welcome to use 'Duchess.'"
"I wouldn't say it's an alter ego," Turner continues. "However, there are times when Duchess is in the forefront of Paule and Turner. And she likes to dress. She can wear some costumes."
Turner grew up in Richmond, Virginia, and fell in love with dance thanks to MTV in the 1980s. That's when he saw the videos Janet Jackson made with Paula Abdul.
"I saw them and fell in love with them," Turner remembers. "I didn't really understand that that was a job or a career. I just like it."
Then, in high school, his art class visited a nearby college to observe a dance rehearsal. Turner was fascinated.
"I even chuckled a little bit — 'You can go to college and dance? Get out of here,'" he recalls.
Soon, Turner caught a dance concert, too, and left thinking that he found his calling. So he auditioned for a show.
"I'm sure I was absolutely terrible, because I had never danced in my life," Turner says. "But they gave me a chance, and it's been history ever since."
Turner got his bachelor's degree from Virginia Commonwealth University in Richmond and then moved to Philadelphia. There, he got his master's at Temple University.
He became a successful dancer in Philly, and in 2000 was named one of the Top 25 to Watch by Dance Magazine. He also toured internationally with his performance ensemble Court.
In 2006, Turner crossed the Delaware River to teach dance at Rowan.
"I only applied to two schools in my life, and I went to those schools. And I only applied to one full-time job, and I've been here 20 years," he says. "I can put my head down and work."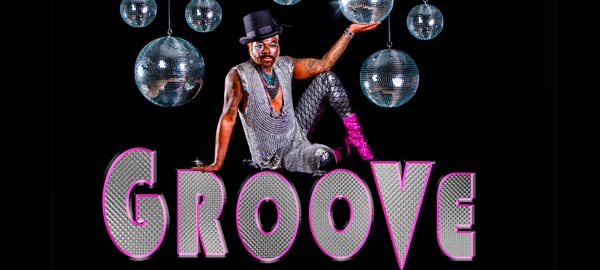 With "Groove," Turner says one goal is to get the young dancers "to find a certain freedom to believe that they are absolutely enough at that moment."
As for his own role in the show? "I guess I'm playing sort of the high priestess, the minister, the prophet," he says. 
Turner is also excited to include the Camden Sophisticated Sisters, a youth dance troupe that's been featured on "Dancing with the Stars" and "Good Morning America."
"Their website says it's a life-changing organization disguised as a drill team," Turner says. "It's a beautiful organization."
And it fits the theme of the show.
"Fortune doesn't always come to them, of like building and resources," Turner explains about the troupe. "They still struggle because of that strange thing we put out into the world of, 'Oh, they're from Camden.'"
"That's still South Jersey," he says. "And so is Glassboro. And there's ties there. And there's gold and there's probably mud in both places."
"I think through conversation and actually being in spaces together, it's been amazing when the groups come together," Turner adds. "It's so much love and excitement and cheering each other on. It's so good."