originally published: 11/26/2019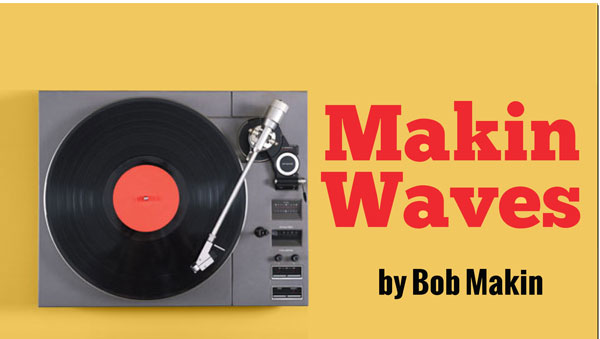 Makin Waves' annual Top 10 songs of the year list includes Honey Wild, From Good Homes, Jackson Pines, Arlan Feiles, Frank Lombardi, Mike Daly & The Planets, Hot Blood, The Vansaders, Experiment 34, and Stella Mrowicki. Be a pal, and buy some!
Click here for the Makin Waves Top 10 Records of the Year.
Honey Wild - "Don't Call Me Baby" This "me-too" anthem from the sultry, soulful, bluesy, jazzy female-fronted modern-rock outfit Honey Wild's self-titled three-song debut EP was released just time to be the theme song of Tallie Fest, a female-focused Asbury Park festival of which they were a part. The Pat Benatar-like rocker sparks a creep flair that exposes all the unwanted stares and cheap feels that can lead to more dangerous and demoralizing actions from pig men. Thanks for the great song, Honey Wild!
From Good Homes - "Lady Liberty" One of the things that From Good Homes are best at is illustrating rural life with a charming vibrancy few other rock or country acts can rival. The opening of "Lady Liberty" is a great example that sets the scene for a powerful statement about immigration. Main singer-songwriter Todd Sheaffer compares the hope of the American Dream that the Statue of Liberty inspired in immigrants who came through Ellis Island to the nightmare of those being detained, neglected and abused in U.S. concentration camps on the Mexican border. This great tune expresses history and empathy from the standpoint that all Americans are immigrants or descendants of them, Powerful stuff!
Jackson Pines - "Radio Kid" It's always fascinated me how American roots music has such a solid foundation in the great culture of country, blues, and folk, yet it's often about rambling and recklessness. On their third release, the five-song EP, "Gas Station Blues and Diamond Rings," Jackson Pines once again prove themselves to be one of New Jersey's best examples of those kinds of sounds and stories. The collection opens with the standout "Radio Kid," a cross between Mississippi John Hurt-like country blues and Paul Simonesque folk-rock that tells of an estranged, deceased father and a time when media and life were simpler, slower and more meaningful.
Stella Mrowicki - "War Song" This Townes Van Zandt-like, ragged country-rocker from Stella Mrowicki's self-titled/produced debut LP is about broken hearts and dreams related to the military warfare of young soldiers too young to buy a whiskey but old enough to die. Wise beyond the younger songwriter's years, the tune also touches upon the class warfare involving cash-strapped families whose only financial hope is to win the lottery. I had to double check that she wrote the beautiful, strong lyrics and the melody that recalls Van Zandt's "Pancho & Lefty," as well as a myriad of similar preceding traditional folk songs, because Stella also was too young to drink legally when she wrote this powerful generational anthem.
Arlan Feiles - "What Kind Of World" The greatness of gospel permeates the beginning of Arlan's latest LP, the 10-tune "What Kind of World?," including the opening title track. The soul-stirring Staples Singers-like civil rights-styled anthem is dedicated to the overworked and underpaid American families who have been forgotten and forsaken by a greedy, apathetic politico-economic system whose margins of inequity are dividing the nation more intensely than any time since the Civil War. Accompanying himself on a powerful piano-driven melody, Arlan succinctly states those families' sentiments with a dignified desperation that calls for solidarity and action.
Experiment 34 - "All Rise" From Experiment 34's Rage Against the Machine-like political concept LP, "What Dying Feels Like," comes this inspiring track about the ignorance, apathy and greed that allows big government and bigger business to continually erode our rights, liberty and freedom. The line "ignorance is bliss while you're pulling up your Nikes" makes me so incredibly proud that my son Matthew wrote it.
Frank Lombardi - "Moral Of The Story" It can be glorious when a good song gets stuck in your head, which is pretty much how I determine the Makin Waves Song of the Week. That was the case to the max with "Moral of the Story," a Harry Chapin-like story-song about the love and importance of family and friends with some fine pickin' beneath it. Frank Lombardi is exceptionally good at drawing listeners in from the get-go with strong opening verses, such as on his latest LP, "Predawn," with this song's lines: "Well this life has had its highs and lowest lows, and as the years, they start to show … Like a record that you played 'till it was toast, we all destroy what we love most."
The Vansaders - "So Long Ago" This powerful track from the remake LP "Standstill" is so good that it still deserves to be here among a bunch of new tracks. Featuring beautiful piano by Shady Street Show Band's Ryan Gregg, this version of the 2015 "Jumping at the Shadows" track is haunting. The regret of singer-songwriter Doug Zambon's original solo acoustic recording is recalled rather than the "fuck-it, fuck-you" vibe of the snarly, punk-fueled full-band live version. Doug sounds like a young Bob Dylan as he sparingly picks and strums his acoustic guitar alongside Ryan on the album's most painful, yet cathartic track.
Hot Blood - "On The roof" From Hot Blood's ferocious LP, "Fear of a Unified Public," front man Mat Kylie's pre-fall chronicle of working as a roofer, will appeal to fans of 1980s D.C. hardcore, such as Minor Threat and Government Issue, while a '50s vibe throughout the track offers cross appeal. Unlike many hardcore bands, Hot Blood make excellent use of backing vocals as a melodic counterpart to Kylie's growls and screams.
Mike Daly & The Planets - "Slack" Wanna put a smile on your face? Listen to this opening track of the sophomore LP, "All It Takes Is One." For more than for 30 years, Mike Daly has written fun songs with clever wordplay, but "Slack" may have topped them all with a Beatles-meets-Redd Kross sense of power -pop complete with entertainingly endearing backing harmonies. Daly hysterically explains how he once had ambition but hopes he never gets it back. Instead, he'd rather "slack." The fun rhymes on this song fill me with joy and that, in large part, is what music should be all about.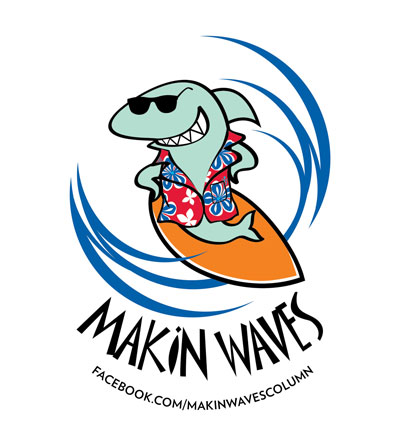 Bob Makin is the reporter for MyCentralJersey.com and a former managing editor of The Aquarian Weekly, which launched this column in 1988. Contact him at makinwaves64@yahoo.com. And like Makin Waves on Facebook.