originally published: 11/13/2019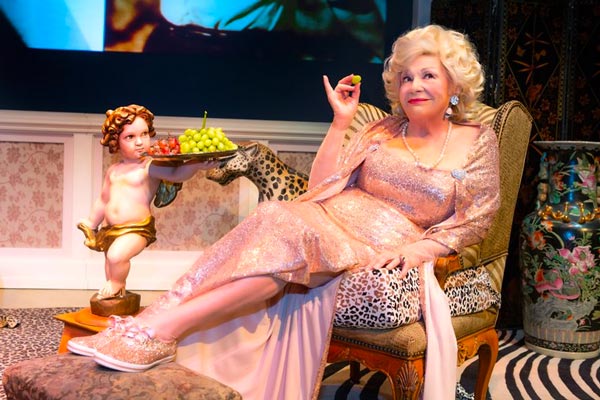 If you're Lainie Kazan and your voice deserts you hours before a singing gig, who you gonna call?
For Kazan, who recently had such a crisis, the answer was Renée Taylor, the actress-writer who is bringing her one-woman show, "My Life on a Diet," to the George Street Playhouse from November 19 through December 15.
"Tonight," Taylor said during an interview, "I'm going to 54 Below (a Manhattan cabaret). My friend Lainie Kazan called me and said, 'I have laryngitis. I can't sing. Come and do some jokes with me so people don't ask for their money back.'
"I said, 'OK, but you've got to do my jokes, whether you like them or not."
In a numerical coincidence, Taylor and Kazan have known each other for 54 years, since they both were understudies for stage actresses. Kazan no doubt knew that if anyone could think on her feet, as it were, before a live audience, it would be Taylor.
---
The article continues after this ad
---
---
In fact, early in her career, in the 1960s, Taylor did standup where her skills were honed in one of the most unforgiving undertakings in show business: Go out on a stage alone, and either you make the audience laugh or you're cooked.
"People heckle you, and they walk out," Taylor said. The expression 'dying on stage' is absolutely true."
How did she react to that? "I always say, 'I've been thrown out of better places than this.'"
In "My Life on a Diet," she'll be alone on stage again but with the knowledge that this show, which she wrote, has been a hit with critics and audiences wherever she has performed it.
"In my play," she explained, "I'm sharing all the diets I've been on from the time I was born.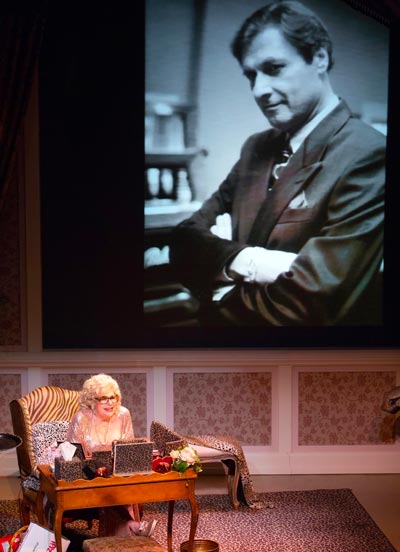 "It's true. When I went to Hollywood, I asked every movie star what they ate. I thought if I ate like them, I'd look like them.
"I've always been a slave to the scales; I get up in the middle of the night and weigh myself."
According to Taylor, when she and Marilyn Monroe were both studying with Lee Strasberg, the legendary method-acting teacher, about 60 years ago, Monroe spoke of a "frozen grape diet." So Taylor loaded up on grapes every day, and put on four pounds before Monroe told her that the idea was to eat a few grapes, which are high in sugar content, not every grape you can swallow.
Among the regimens Taylor mentions in the show is the champagne diet.
"You had to drink two glasses before every meal," she said. "And it had to be expensive champagne, because the cheap stuff has too many calories."
Before that phase was over, she said, she was carrying champagne to parties in a brown paper bag.
Taylor wrote this show, and she has already written, and is rehearsing, another, a one-hander in which she will portray Mae West. In the offing beyond that is a play about her life with her husband of 53 years, Joseph Bologna, the actor, writer, and director who died in August 2017. "It's about how wonderful and crazy we were," Taylor said, "or still are."
Between television and films, Taylor has appeared in well over 120 properties, including a successful run as the mother of Fran Drescher's title character on the television series "The Nanny."  
Among Taylor's early television appearances were 23 spots on Jack Paar's "Tonight Show" that attracted a lot of attention.
She said that, because of those appearances, people offered her parts, but not parts that appealed to her. "So," she said, "I started writing what I'd like to play."
Bologna was also a writer, and one of their collaborations was the 1968 Broadway hit "Lovers and Other Strangers" and the 1971 movie version of that play.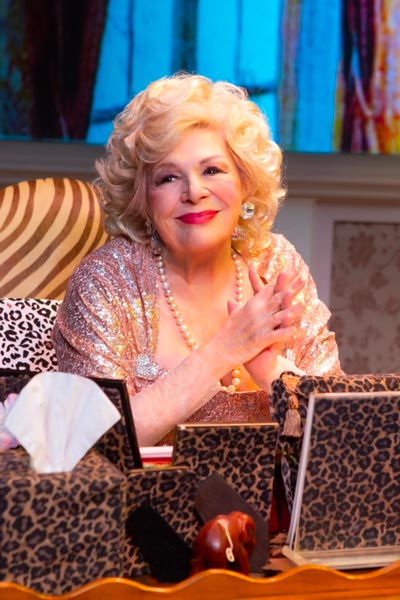 Bologna was also the director of "My Life on a Diet," although Taylor doesn't describe that in the past tense.
"He's still giving me directions," she said. "He talks to me in the wings. I say, 'Just kiss me; don't talk!'"
Concerning one passage in this play, she said, "Joe came to me in a dream and said, 'Why don't you play your mother with more innocence instead of as more knowing. I thought, 'Oh, what a great idea, and I went out and did it, and he was absolutely right! If you play people who think they know everything as innocent, they come across as someone you want to relate to."
Was her mother innocent?
"In certain ways. When we were doing 'Lovers and Other Strangers' out of town, David Susskind came back stage and said, 'I'm interested in buying it.' My mother was in the dressing room, and she said, 'It'll be $250,000.' She didn't know—she was just making up a number. But that was the price we got!"
Taylor and Bologna also co-wrote "It Had to Be You"—about an aspiring actress and a producer of TV commercials and performed it together on Broadway in 1981 and then all over the country.
"They're going to do it in Rome next December," Taylor said. "I'm going with my son, Gabriel, who speaks fluent Italian, to help them with it.
"It's wonderful that it still resonates. If you can believe it, the producer when it was on Broadway was Julian Schlossberg, and he's the producer of 'My Life on a Diet.'
"He said, 'I'm going to work with you every 39 years!"
Taylor, although she has been a star for many years, still comes across as the Bronx girl that she is, and she finds that's to her advantage.
"People come up to me and say—I've never met this person in my life—'Hello, Renée. I'm so- and-so. The reason I had the abortion was …."
"There's something about me; I'm available to hear what their life story is. I get wonderful dialogue from it. Joe's family used to say, 'Watch out. She'll put everything you say in a play.'
"Wherever I go, I Iove to listen to people talk, and I make notes about the funny things they say.
"I'm just observing human nature, and that's all writing is."
To purchase tickets or for more information, visit the George Street Playhouse website at www.GeorgeStreetPlayhouse.org, or call the box office at 732-246-7717.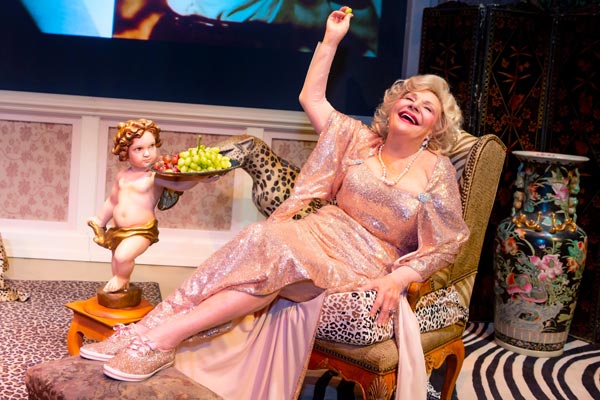 ---
For more by Charles Paolino, visit his blog.
---