originally published: 10/27/2019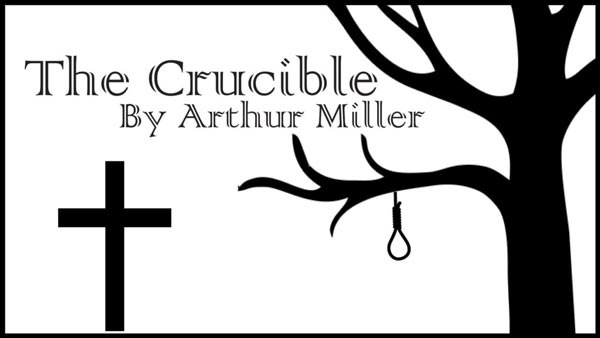 (TOMS RIVER, NJ) -- The Ocean County Vocational Technical School Performing Arts Academy will take to the main stage of the Jay and Linda Grunin Center for the Arts for three performances November 15-16 to present The Crucible by Arthur Miller. Based off a true historical event, altered to mirror events in his life more than 200 years later, Arthur Miller's American classic is as timely as ever.
The year is 1692. The location is Salem, Massachusetts. A group of young girls led by the reverend's niece, Abigail, are found dancing in the woods. When discovered by the reverend, his daughter falls ill. The next day, it's discovered that another family's child – Ruth Putnam – has similar symptoms. The Putnams have lost most of their children at birth, so when their only living child starts to wither, they demand answers. In order to determine the cause of their illness, Abigail leads the Puritans to believe that witches are to blame. This fear causes irrational suspicion to spread through the community.
In addition to avoiding punishment, Abigail has an alternative motive behind her accusation of the Salem women. Before the events of the play, Abigail had an affair with John Proctor, and she is jealous of John's wife, Elizabeth, who becomes one of the accused. 
The entire town is ignorant to Abigail's true goals, and their fear and wrath become a more powerful force than witchcraft. With neighbor turning on neighbor, the townspeople are left wondering, "Who's next?" 
At first, the accused are the poor and homeless, the ones who have strayed from the community's beliefs. Then the unimaginable happens: the two pillars of Puritan beliefs and God's teachings – Martha Corey and Rebecca Nurse – are put under arrest. After being accused, Elizabeth is tested on her knowledge of her husband's affair. She protects him and unwittingly causes his arrest. 
---
The article continues after this ad
---
---
Performances take place on Fiday, November 15 at 7:00pm and Saturday, November 16 at 2:00pm and 7:00pm.  Tickets are $16 (plus fees) and available for purchase online or by contacting the Grunin Center at 732-255-0500. The Grunin Center is located on the main campus of Ocean County College, on College Drive in Toms River, New Jersey.