originally published: 09/12/2019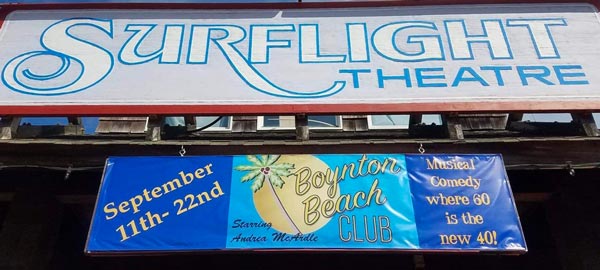 Susan Seidelman has made a number of movies you may have seen. She's directed both Madonna and Meryl Streep. She helmed early episodes of "Sex and the City." And she's been nominated for an Oscar.
But over the last few years, the 66-year-old Philadelphia native has been doing something she never expected: bringing a stage musical to life.
And she can partially thank her mother for that.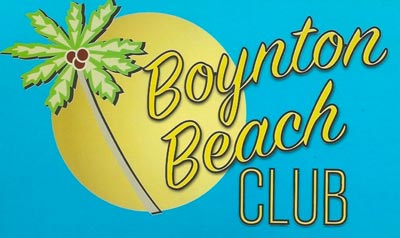 "Boynton Beach Club," adapted from Seidleman's 2005 film of the same name, is set to make its professional debut at the Surflight Theatre in Beach Haven this week.
Like the movie, the show — which runs Sept. 11-22 — tells the tale of six South Florida residents over the age of 50 who meet in a bereavement club after the death of their spouses and suddenly find themselves dating again.
The idea came from Seidelman's mother, Florence, who's often called the director over the years to suggest a film idea or sent her a newspaper clipping with a note that read: "Don't you think this would be a good movie?"
Usually, Seidelman politely declined. But this time was different.
About 15 years ago, her mother told her the story of a friend she met while living in South Florida. The man's wife died and he'd been meeting with other widowers in a bereavement club.
"Suddenly, he found himself getting approached by various other women in the group and going out on coffee dates," Seidelman recalls. "And that turned into movie dates and dinner dates."
Her mother had been collecting the group member's stories.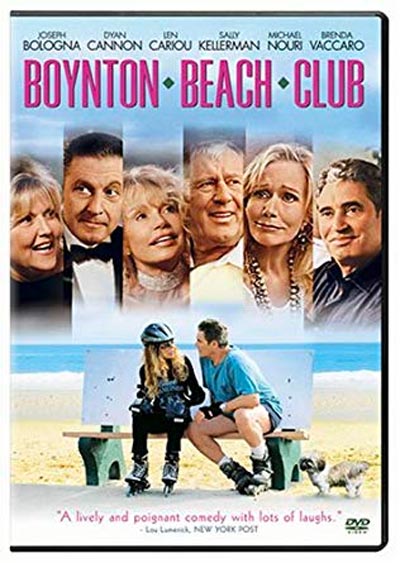 "Instantly I thought, 'What a great idea to do a romantic comedy about people 50 and above,'" Seidelman remembers. "Because there are a lot of people who are in that situation, and it's a juicy topic."
The result was "Boynton Beach Club." Seidelman worked on the screenplay with her mom, and the cast included Brenda Vaccaro, Dyan Cannon, Sally Kellerman, and Len Cariou.
For Seidelman, it was another chance to explore human behavior and female identity — two major themes running through her work.
But after the movie was released, Seidelman thought she was done with the story. Among the people who saw it, though, were musical theater composer Ned Ginsburg and lyricist Michael Colby.
They reached out to the director.
"I guess they heard music as they were watching — they heard songs," Seidelman says with a laugh.
 The three met for coffee.
"The first thing they said to me — which was really a smart comment — was that in a musical there's got to be a motivation for somebody to suddenly break out into a song," Seidelman says.
Initially, Seidelman thought it would be strange to see her characters suddenly singing. After all, she says she'd seen musicals where the music felt "stuck in" before.
"But I felt like these characters had good reasons to sing and they had found the right stuff for them to be singing about," she explains. "They found the right songs."
The show received a developmental reading at Park Vista Theatre in Boynton Beach, Florida, in 2012. And there was also a small-scale production at the Manatee Performing Arts center in Bradenton, Florida, in 2017.
Then her mother stepped in again.
Florence Seidelman, who has long owned a Jersey Shore summer home, happened to catch a different show at the Surflight Theatre and ran into Steve Steiner, the theatre's producing artistic director. She told him about the musical based on the film that she had the idea for.
Steiner liked what he heard.
"We were really thrilled, because Surflight doesn't do a lot of new musicals," Susan Seidelman said. "For them to take this chance to do something new, I think was pretty wonderful."
As for her mother? Seidelman admits she's "quite a character."
"She's 88 going on 15," the director says.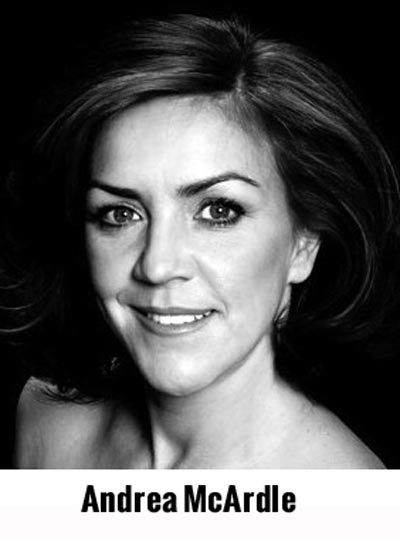 The new production is the first time the show is being staged with a union cast and a large, paying audience. The show now has additional lyrics by Corneila Ravenal. And one of the stars is Andrea McArdle, a stage veteran who originated the title role in "Annie" on Broadway in 1977.
Another thing Seidelman didn't anticipate was how long this has all taken — a period of years and years, which included writing, re-writing, readings, and workshops.
"In the film business, when you want to make the movie, you're just kind of making," she explains. "It can be over the course of a year, but it's not over the course of eight years, which is what this was... Maybe it was nine years."
And that's even before making the jump to something like Broadway. Seidelman admits it'd be great to see the show reach New York City, but she'd be happy if it found life on the regional theatre circuit.
"Because I do think the demographic of the story — about people over 50 — is exactly the demographic of most theatre audiences," she says. "Especially regional theatre audiences."
Seidelman's favorite song from the show? That's called "First Date in a Million Years" — about the nerves that bubble up when jumping back into the dating pool after a long break.
"You feel like a teenager, yet you're 60," she says. "You're nervous about all the things you would have been nervous about in high school."
 The show evolved to the point that Seidelman began reworking her characters from when she wrote the film 15 years ago, focusing then on her mother's generation.
"I was writing it from the perspective of the generation that would have come of age in the 1950s, maybe were teenagers and young kids during World War II — you know, the Frank Sinatra generation," Seidelman explains. "And over the years, as time has passed and we've rewritten and revised the script, as well as the songs, it's now 2019 and I'm over 60. I'm no longer writing about my mother's generation — I'm writing about my generation, the generation that came of age with rock 'n' roll in the '60s and '70s and the early '80s."
"So the music has evolved to reflect the age of the characters and be truthful to who they are," she adds. "Their dialogue has changed. They talk a little differently. Their references are definitely more contemporary."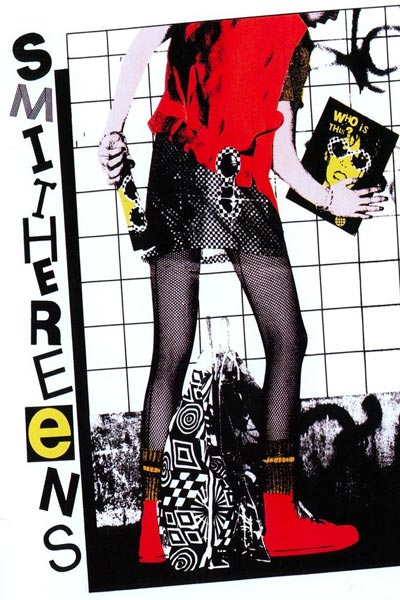 Seidelman is now nearly 40 years into a film career that started in 1982 with "Smithereens," her first feature — about a young woman from New Jersey who moves to New York to experience the city's punk subculture.
It was the first American independent film to be screened in competition at the Cannes Film Festival.
Three years later came "Desperately Seeking Susan," an enduring mid-'80s confection. And in 1996 came an Oscar nomination for Best Live Film, Short Subject for "The Dutch Master."
Asked to pick her a favorite of all her films, Seidelman laughs.
"It's funny," she says. "Because I know which one was obviously the most popular."
But she still holds a special place for "Smithereens."
"I just have fond memories," Seidelman says. "I was coming out of film school, I didn't expect anything, and then suddenly my career started. Or my life started. My life as a film director, I should say."
Indeed, now Seidelman is a musical theatre writer, too. But she doesn't expect to try her hand at that again.
"I was thrilled about this," she explains. "I have no pretensions. I'm not a librettist professionally. I wanted to do this show because I had written the script for the movie, and I had such a clear idea of who these characters were. But I'm a filmmaker. That's really what I am."
Seidelman says there is a film she's working on, but she won't go into details because she's superstitious.
As for what her mother thought of both the movie and musical version of "Boynton Beach Club"? She went to a readthrough a few months ago and "she was thrilled."
"Just to see this thing that started as a phone call to me to actually now be on stage," Seidelman says. "And when she saw the quality of the performers involved — a lot of veteran Broadway actors and singers — I think she was pretty impressed."