originally published: 08/30/2019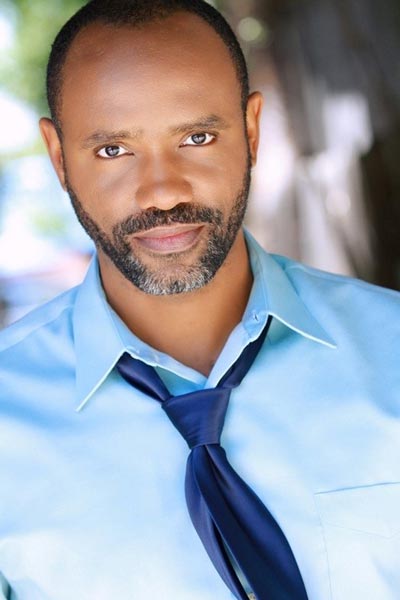 (NEW BRUNSWICK, NJ) -- With a voice as rich as mahogany wood and pliant as bamboo, along with a striking and commanding presence, Nathaniel Stampley is New Jersey's native son, Paul Robeson. Stampley's portrayal of this icon's story is the theme of Crossroad Theatre Company's season opener that runs September 5-15 at the New Brunswick Performing Arts Center (NBPAC).
Paul Robeson, by Phillip Hayes Dean, is the inaugural production of the brand-new state-of-the-art NBPAC and will be performed in the Arthur Laurents Theatre. The play is a powerful look at the many facets of Paul Robeson - the man, the scholar, activist and celebrity.  "Paul Robeson is a powerful chronicle of the life of a world-renowned athlete, scholar, activist and actor, tracing significant events of his life," says Marshall Jones III, Crossroads Artistic Director.  The play reveals how Mr. Robeson faces the dynamics of the prevalent presence of racism in the early part of the 20th century.  Triumphing over this struggle makes Mr. Robeson a modern day hero as he used his influence and stature to enlighten those around him.
"There are many actors/entertainers today, particularly people of color, who can do what they do because of Paul Robeson," said Stampley. "I'm humbled to portray someone who was an advocate for the everyman and woman of all of us and who inspires us to be our very best," he added."  Stampley has a vast array of theatre credits in Broadway, Off Broadway, the UK's West End and National touring productions.
A feature of the play is music and song and Crossroads brings to the production, for the third time, the very accomplished Nat Adderley, Jr. a Crossroads alumni.  He was the Musical Director of Crossroads productions Sarah Sings a Love Story by Stephanie Berry and Duke Ellington's Sophisticated Ladies, directed by Tony Award® winner André DeShields. Adderley also is well-known for his catalogue of work as the long-time musical director and arranger for the late Luther Vandross.  
"This play is aligned with our mission to tell stories that connect people, places, and ideas and start conversations. That is our legacy and our future and we're very proud of that," Jones said.
---
The article continues after this ad
---
---
Crossroads Theatre Company performs at the New Brunswick Performing Arts Center, located at 11 Livingston Avenue in New Brunswick, New Jersey.