originally published: 07/05/2019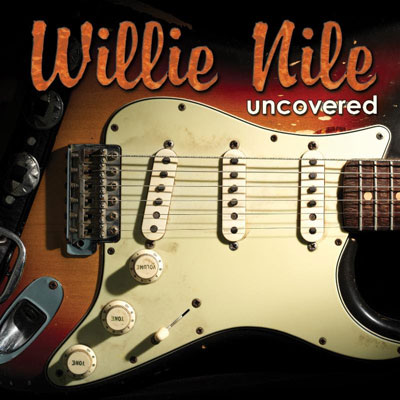 Willie Nile has been praised by publications like The New York Times, Rolling Stone, and The New Yorker. Over the years, his songs have been covered by some of the biggest artists in music with cuts like "One Guitar" becoming the unofficial song of the Light of Day concerts. In November 2019, Paradiddle Records will present Willie Nile Uncovered - a collection of 19 of his finest songs interpreted by other artists.
The release includes covers of Willie Nile songs by Graham Parker, Richard Barone, John Gorka, Slaid Cleaves, James Maddock, Elliott Murphy, Kenny White, Jen Chapin, Dan Bern, Emily Duff, and Caroline Doctorow and many more.
The New York Times called Willie Nile "one of the most gifted singer-songwriters to emerge from the New York scene in years." Nile's album, "Streets of New York" was hailed as "a platter for the ages" by UNCUT magazine. Rolling Stone listed "The Innocent Ones" as one of the "Top Ten Best Under-The-Radar Albums of 2011" and BBC Radio called it "THE rock 'n' roll album of the year."
Bono, Bruce Springsteen, Pete Townshend, Lou Reed, Lucinda Williams, and Little Steven are among those who have sung his praises. His album, "American Ride", won "Best Rock Album of the Year" at the Independent Music Awards. Bono called it, "One of the great guides to unraveling the mystery that is the troubled beauty of America."
"One of the most brilliant singer-songwriters of the past thirty years" -The New Yorker.
---
The article continues after this ad
---
---
Here is the track listing for Willie Nile Uncovered:
Graham Parker - One Guitar
Richard Barone - The Streets Of New York
James Maddock - She's Got My Heart
John Gorka - I Can't Do Crazy Anymore
Dan Bern - Life on Bleecker Street
Kenny White - Vagabound Moon
Elliot Murphy - Champs-Elyses
Emily Duff - Hell Yeah!
Gene Casey - American Ride
Caroline Doctorow - Lonesome Dark-Eyed Beauty
Jen Chapin - The Crossing
Pete Mancini - Asking Annie Out
Russ Seeger - On Some Rainy Day
Quarter Horse - When Levon Sings
The Excel Kings - That's The Reason
Leeland Sundries - The Day I Saw Bo Diddley In Washington Square
Johnny Pisano - One Guitar
---
New Jersey Stage spoke with Willie Nile for his If I Was A River record. The feature article is available here.