originally published: 06/14/2019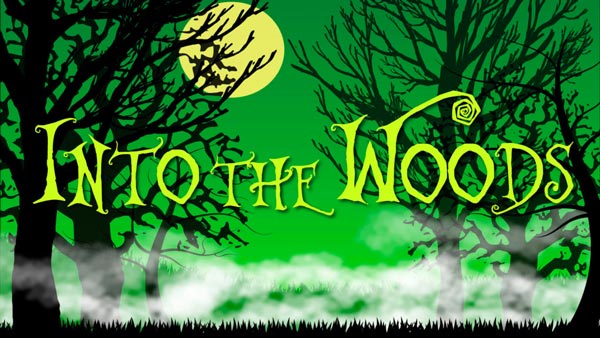 (TOMS RIVER, NJ) -- The OCC Repertory Theatre Company takes the stage at the Jay and Linda Grunin Center for the Arts July 11-21 for the summer musical Into the Woods, an epic fairytale about wishes, family, and the choices we make. The Grunin Center is located on the Ocean County College Main Campus, on College Drive in Toms River.
Into the Woods tells the story of a baker and his wife, who wish to have a child; Cinderella, who wishes to attend the King's Festival; and Jack, who wishes his cow would give milk. When the baker and his wife learn that they cannot have a child because of a witch's curse, the two set off on a journey to break the curse. Everyone's wish is granted, but the consequences of their actions return to haunt them later, with disastrous results. 
The musical features Music and lyrics by Stephen Sondheim and Book by James Lapine. It was originally directed on Broadway by James Lapine and will be Directed at Grunin Center by Paul Chalakani. Orchestrations by Jonathan Tunick.
Performances take place Thursday, July 11 at 7:30pm; Friday, July 12 at 7:30pm; Saturday, July 13 at 8:00pm; Sunday, July 14 at 2:00pm; Thursday, July 18 at 7:30pm; Friday, July 19 at 7:30pm; Saturday, July 20 at 8:00pm; and Sunday, July 21 at 2:00pm. Tickets: Adults $26 / Seniors $17. To purchase tickets, contact the Grunin Center at 732-255-0500 or visit grunincenter.org.
The cast includes: Narrator: Will Salmons; Cinderella: Samantha Reyne; Jack: Mario Gallardo; Jack's Mother: Annette Curran; Baker: Jared Babuschak; Baker's Wife: Anthe Haliotis; Cinderella's Step Mother: Erin Deligny; Florinda: Arianna Scarano; Lucinda: Becky Malinowski; Cinderella's Father: Windber Brandt; Little Red Ridinghood: Emily Fitzgerald; Witch: Gabriella Hay; Cinderella's Mother/Granny/Giant: Yna Tresvalles; Mysterious Man: Joshua Tamburro; Wolf: Derek Rizzo; Rapunzel: Madison Schille; Rapunzel's Prince: Charley Furey; Cinderella's Prince: Corey Batchelder; Steward: Marcos Vasquez; and Sleeping Beauty: Hope Kobus.
---