originally published: 03/27/2019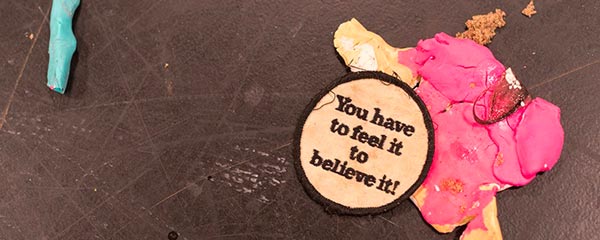 About seven years ago, the acclaimed dancer and choreographer Faye Driscoll had a vision about her next project.
Make that projects.
Driscoll didn't want to focus once again on creating a "standalone piece."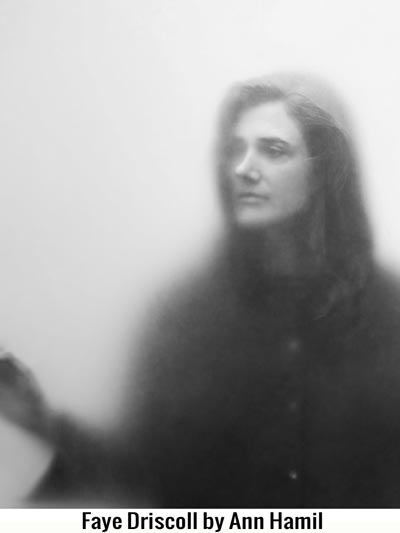 "I wanted to think in iterations — 'All of these things I make in the next seven years are going to be one thing,'" she recalls. "It was kind of opening up a different way of working."
The result was "Thank You For Coming," a trilogy of dance pieces that Driscoll has unfolded since 2012, exploring the way humans interact with each other.
She'll debut the third and final piece — called "Space" — next month at Peak Performances at Montclair State University. There will be preview shows April 9 and 10 and then four shows from April 11 to 14 at the school's Alexander Kasser Theater.
Peak Performances presented productions of the first two pieces — "Attendance" and "Play" — this past fall. But those shows had debuted elsewhere and were ensemble productions. "Space" is not only a world premiere but features Driscoll alone on stage in an intimate setting.
Usually, the theater holds about 500 people. This time, seating is limited to about 70 or so people, who'll see Driscoll dance on a custom-built stage.
Driscoll developed the piece as part of a two-year residency with Montclair State's Performing Arts Research Laboratory, or PEaRL.
For the program, landing Driscoll was a coup. Peak Performances' executive director Jedediah Wheeler calls her "one of the country's most inventive and imaginative dance theater artists."
"An artist like Faye Driscoll is a pioneer," Wheeler says. "She's evolving a vocabulary of dance theatre that is unprecedented. But she's also very mindful of telling a story. She wants very much to connect with her audience. I invite people to come with an open mind or an open heart and laugh a lot."
Driscoll, 43, grew up on the other side of the country — in Venice Beach, California. Her mother was a dancer and her father an actor.
"At the age of 4, I knew I wanted to be a dancer," she remembers with a laugh. "Luckily, I had the privilege of having parents who said, 'That's a great thing to do with your life.'"
Since then, Driscoll's work has been presented all over the world. She's won a Bessie Award, given to the best of dance in New York City, and been awarded a Guggenheim Fellowship, the prestigious arts grant. The New York Times has called her a "startlingly original talent."
Dancing, Driscoll believes, shouldn't be defined as one thing.
"I think I'm just a bit irreverent when it comes to genre," she explains. "I think I am kind of in the mind of grabbing whatever you need to make art.
"So dance is my primary training; it's my roots. But I really think anything the human body can do is dance. Therefore, using your voice, talking, narrative, props, objects, the scene we're in — all of that, to me, is part of my choreography."
With "Thank You For Coming," Driscoll wanted to create a work that spanned a large period of time.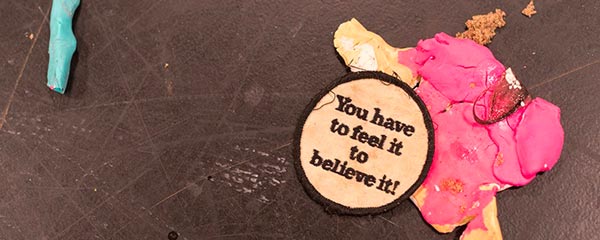 "I wanted to create a series, thinking they'd all be interconnected by a through line, which is a question of interdependence," she says. "How is performance a space in which we sense and feel the complexity of our connection and interdependence with each other?"
"The first one, I did that mainly through the body and structures," Driscoll continued. "The second one, I did that through narrative. And the third one is through a lot about space — the space we create together. Absence and presence."
Wheeler invited Driscoll, a New York City resident, to develop "Space" at PEaRL after seeing the first two parts of the trilogy. Driscoll worked on the piece in various places for about 18 months — not just at Montclair, but in California and elsewhere.
She said PEaRL has been "very generous."
"It's rare that you could have that kind of span of support," Driscoll says. "You might get a residence somewhere else. You might get a presentation somewhere else. But PEaRL and Peak Performances has provided all of that and have provided a home base for creating this new work."
"And they really encourage experimentation and risk. Jed does not shy away from anything," she adds with a laugh.
Driscoll says she's "alone with the audience" in "Space."
"It's been really interesting," she explains. "Because the two other works are ensemble pieces, and I'm in them, but I'm in them as a director and as a stage manager. I'm kind of like a live stage manager/director, moving around the space.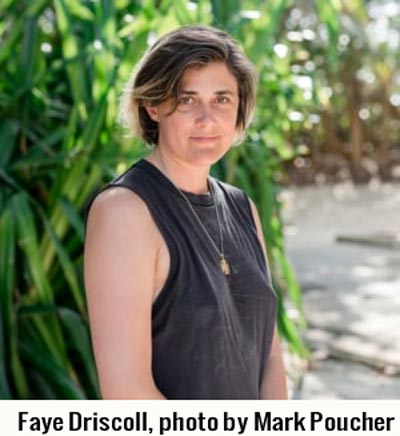 "But that was all about building the work with the performers, building it through this active collaboration with their bodies and their stories. This has been coming from my own life and what is happening very currently for me and extending that out into the audience."
Driscoll has been in talks with some venues about staging all three parts of "Thank You For Coming" at one time — possibly on the same day.
"Then, I'm probably gonna make the next thing, which is lurking somewhere in the back of my brain," she says.
But first, she expects performing "Space" to be cathartic after seven years of planning.
"It's interesting in setting up the arc of a trilogy, it involves a lot of stamina to actually make it through the seven years to make these works," Driscoll explains. "I think I'm gonna have a big exhale when it's over."