---
For great Jersey music and much more, tune into our radio station at AsburyMusic.com
---
CoLab Arts' "Life, Death, Life Again: Children Sentenced To Die In Prison" At Monmouth University Center For The Arts
By Jesse & Dave, JerseyArts.com
originally published: 11/29/2018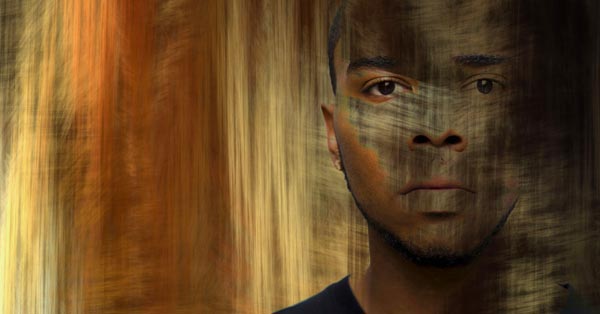 On stage December 5 at Monmouth University Center for the Arts, Elizabeth Weill-Greenberg's theatre piece "Life, Death, Life Again" shares the stories of individuals sentenced to die in prison for their violent crimes committed when they were juveniles, as well as the grandson of a woman who was murdered by a teenager. A coLAB Arts production, presented in Monmouth University's Pollak Theatre, this docu-play features real stories and the words of those that have lived them. Join Jesse and Dave at rehearsal as they talk to the creators behind this challenging show.
---
About the author: Jesse is a digital content producer living in New York. His work has been seen in Entertainment Weekly, People, The New York Times, Broadway.com, and 92nd Street Y. He is also the editor and founder of Stage Rush. Jesse is also a chicken fried steak connoisseur and loves a good roller coaster. | Dave Tavani is a freelance video story teller and photographer. In addition to contributing to Jersey Arts, Dave works mainly for nonprofit and arts organizations in the Philadelphia area. His recent clients include Visit Philadelphia, The Pew Center for Arts and Heritage, McCarter Theatre Center, Philadelphia Magazine, The Food Trust, Association for Public Art, and the John S. and James L. Knight Foundation. He lives in Philadelphia with his wife and basset hound.


Content provided by

Discover Jersey Arts

, a project of the ArtPride New Jersey Foundation and New Jersey State Council on the Arts.



---


New Feathers Productions To Present "Naked Call" by Ken Kaissar
(NEW HOPE, PA) -- New Feathers Productions will present the featured, full-length, new works reading of Naked Call by award-winning, playwright Ken Kaissar on Thursday, December 20th.  Naked Call will be professionally produced and presented for one night only and is the featured reading as the successful season concludes at the James A. Michener Art Museum.  Tickets include a museum pass with access to the latest exhibitions and the ever-popular, pre-show wine gathering with the creatives at 6:15pm, Naked Call starts promptly at 7:00pm and runs approximately 75 minutes.   
---
Women's Theater Company Presents "Carol Channeling, Caroling"
(PARSIPPANY, NJ) -- The Women's Theater Company, a professional theater company in Parsippany, NJ, presents Carol Channeling, Caroling starring Maggie Graham with Music Direction by Seth Weinstein on December 15 and 16 Saturday at 7:30pm and Sunday at 3:00pm. Carol Channeling returns to the Parsippany Playhouse with her band of merry impersonations for 2 performances only.
---
State Theatre and Crossroads Theatre Company Present "Common Ground"
(NEW BRUNSWICK, NJ) -- State Theatre New Jersey and the Tony Award®-winning Crossroads Theatre Company present Common Ground – A Holiday Musical Celebration of Community on Sunday, December 16 at 3:00pm. Featuring star Shanice Williams from NBC's broadcast of The Wiz Live. Tickets are $25 for adults, $15 for students, and $5 for children.
---
Playhouse 22 Presents "A Christmas Carol"
(EAST BRUNSWICK, NJ) --- Playhouse 22 will be presenting its annual production of A Christmas Carol from December 7 - 16.  Directed and adapted by Tony Adase, A Christmas Carol at Playhouse 22 is based on the Charles Dickens' piece by the same name.  It is the story of a miserable miser who learns to keep Christmas in his heart with the help of several ghostly visitations.  A show for the whole family, the Playhouse 22 production is celebrating its 23rd annual year at the theater.  
---
The Ritz Theatre Co. Presents "Scrooge, The Musical"
(HADDON TOWNSHIP, NJ) -- The Ritz Theatre Co. will present its annual holiday classic Scrooge, The Musical from December 7th through December 23rd.  This show is a tradition for families across our region, and is fun for all ages. Led by Producing Artistic Director Bruce A. Curless, Bruce plays the title character of Ebenezer Scrooge. This will be the twenty-third year and final year that Bruce dons the wool cap and is chased through visions of his life by three famous ghosts!
---


PHOTOS from "The Winter's Tale" at Shakespeare Theatre of New Jersey
(MADISON, NJ) -- The Shakespeare Theatre of New Jersey's concludes its 56th season with its sixth and final Main Stage production, The Winter's Tale. Last seen at The Shakespeare Theatre in 2008, Artistic Director Bonnie J. Monte directs this production of Shakespeare's tragicomedic romance. Veteran company members Jacqueline Antaramian, Jon Barker, Erin Partin, John Keabler, Raphael Nash Thompson,Seamus Mulcahy, Patrick Toon, and Ames Adamson are among a cast of 20 actors. Performances run now through December 30. 
---
REVIEW: "It's A Wonderful Life" At Mile Square Theatre
Nestled in a corner of Hoboken, on the second floor, lies the studios of radio station WMST.  It's a wonderful art deco studio, replete with fine wooden walls, embedded with colorful lights an applause sign.  On stage, we've got a few chairs, several microphones and a whole corner wedged with all the necessary props – piano, men's shoes, sheet metal – to create the audio effects for the production of "It's a Wonderful Life."
---
Betsy Aidem Puts A Woman's Touch On George Street Playhouse's "A Doll's House, Part 2"
Betsy Aidem is a veteran actress you might have seen on Broadway. Or maybe on an episode of "Law & Order: SVU." Or maybe on the big screen last year in "The Greatest Showman." But over the next few weeks in New Brunswick, Aidem is adding a brand-new section to her résumé — by helming a sequel (of sorts) to a classic play that's more than 100 years old.
---
REVIEW: "Irving Berlin's Holiday Inn" at Paper Mill Playhouse
One man's ambition is comfortable yet to another it is anathema.  This is the simplest way to convey the central theme of Irving Berlin's Holiday Inn – now playing at Papermill Playhouse.  The show is a rich, effervescent, beautiful, fun, musical that is well worth booking tickets for.  It enthralled my phone addicted 13 year-old and earned a shout out on Instagram - high praise in and of itself.
---
REVIEW: "A Doll's House, Part 2" at George Street Playhouse
For well over a century the world has been wondering what ever happened to Nora Helmer from Henrik Ibsen's classic play A Doll's House.  Nora was a woman during the 19th century in male dominated Norway when women could not sign contracts without their husband's permission.  She challenged this law, essentially committing forgery.  And, even though she committed a crime for the purpose of saving her husband's life, her actions wound up destroying her marriage when someone tried to blackmail her. 
---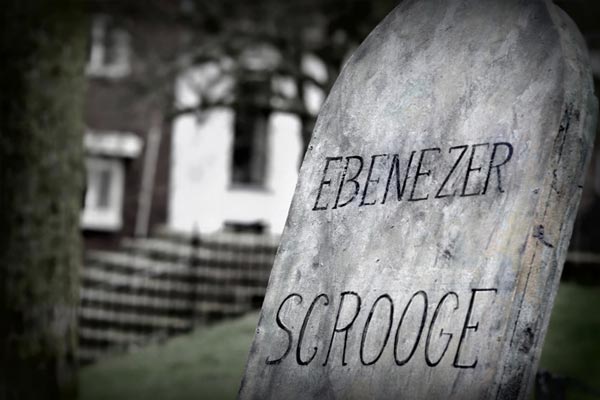 An Actor's Carol
There's something absolutely wonderful about A Christmas Carol, the holiday classic penned by Charles Dickens in 1843.  The story has been told in countless films, plays, and cartoons.  It is performed on stages around the world towards the end of every season and is universally loved.  But imagine being one of the many actors of a certain age who get typecast as Scrooge and are forced to relive that nightmarish night over and over again each year.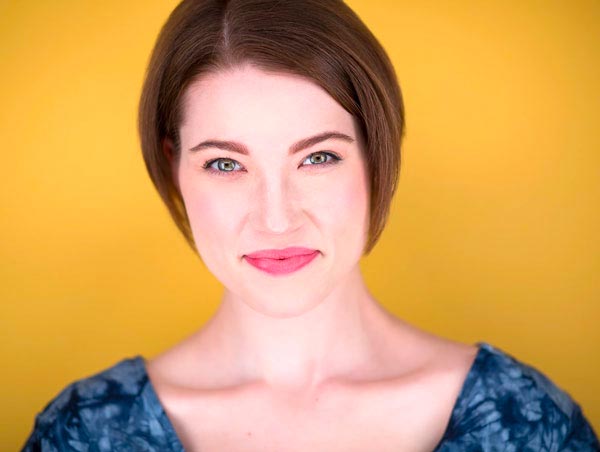 "The Spitfire Grill" and Caitlin Geisser Return To Their Roots
"I saw something in her that you rarely come across," recalled Ted Wioncek III, Artistic Director at Eagle Theatre in Hammonton. "She's more than wise beyond her years; I believe she's going to be a game-changer and a trendsetter for this art form."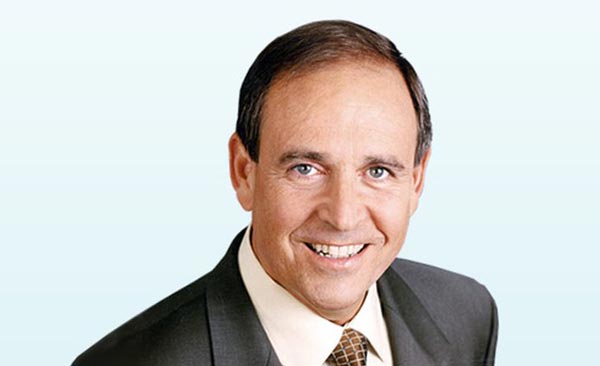 Playwright Walter Anderson Talks About "The Trial Of Donna Caine"
​​​​​​​The political climate in the United States—with its right and left, red and blue, conservative and liberal—prompts this question: Is reconciliation possible?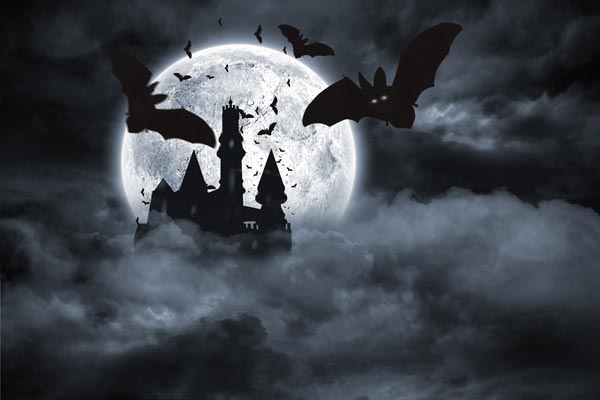 Bram Stoker's Dracula
Long before we had Twilight and True Blood, one vampire ruled them all - Dracula.  Bram Stoker's classic horror novel brought Count Dracula from Transylvania to Victorian London.  In this blood thirsty tale of terror, the city seems helpless against his power, and only one man, Dr. Van Helsing, can stop the carnage.  But to do this, he must uncover the vampire's lair and pierce his heart with a wooden stake.  



Event calendar
Tuesday, Dec 11, 2018
---
MUSIC

---
---
THEATRE

---
---
---
---
KIDS

---
---
MISC

---
---
---
View all events
---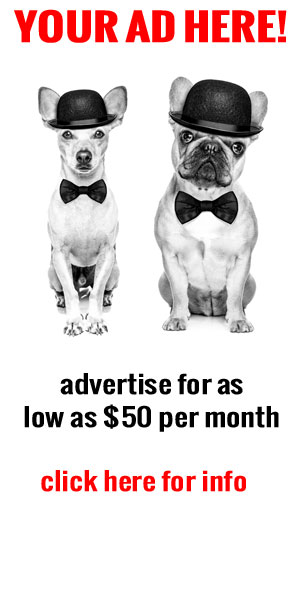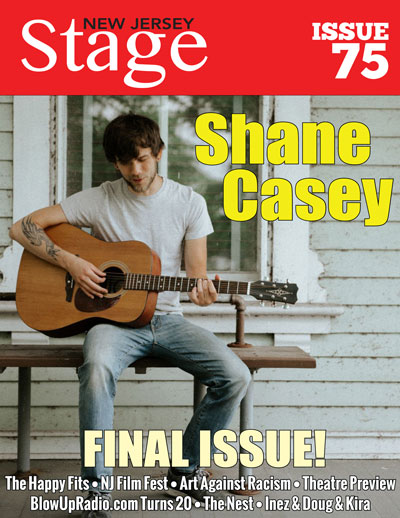 New Jersey Stage © 2018 by Wine Time Media, LLC | PO Box 140, Spring Lake, NJ 07762 (732) 280-7625 | info@newjerseystage.com

Images used on this site have been sent to us from publicists, artists, and PR firms.
If there is a problem with the rights to any image, please contact us and we will look into the matter.