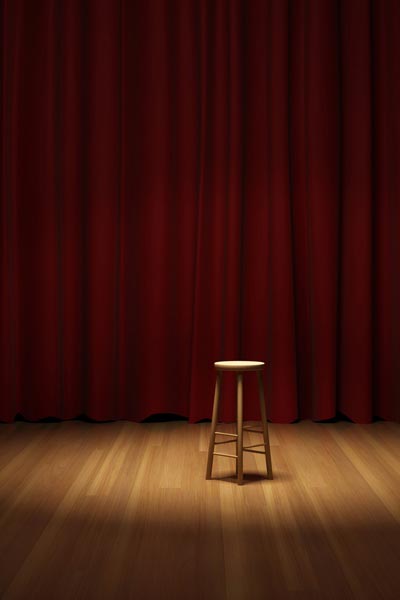 Looking through a box of memorabilia, I came across this 1990s piece I wrote as a columnist for the Monmouth County Arts Council's monthly publication.  It sure was a different world. Looking back, even the comedy was kinder.  Imagine. When I wrote this I thought it was edgy!  Here's the reprint: 
"Kids and music!   The little boy next door told his father he wanted to be a musician when he grows up.  His father told him that he couldn't have it both ways.   
"Musicians get no respect.   Neither do oboes.  What little kid ever wanted to grow up to be an oboe player? And it's really mean when fellow musicians define a minor second as two oboists playing in unison. People can be so unkind.   Someone who never heard a symphony once asked, "What's the difference between a bassoon and an onion?"   I couldn't believe the insensitivity of his reply:  'Well,  nobody cries when you chop up an bassoon.' Yuk, yuk!   Listen...before you tell that joke about the chicken who crossed the road to get away from the bassoon recital...just bite your tongue and consider music sensitivity training. 
"Understand that inequality will always exist in our culture...even within the nerd sub-culture  which is comprised of many serious musicians.   Some disrespectful people define nerd as  'one who owns his own bass clarinet'.   I'll betcha that nerd is on the low end of the financial ladder.   It really ticks me off that Microsoft's Bill Gates is worth billions and he can't even carry a tune!  When will musician nerds gain parity with computer nerds?   
"You know,  I've always felt sorry for viola players because of that "identity problem".   People seem to confuse the viola with the violin.   An old instrument maker explained the optical illusion this way to me:     'The violins and violas are really the same size, but the violinists' heads are bigger.'  
---
The article continues after this ad
---
---
"If you think the viola has it tough, the string bass player has it even worse, especially in the world of commercial music.  First, the upright bass was replaced by the electric bass.  Nowadays, though, even the electric bass is becoming obsolete on the bandstand and when a room goes dark, it takes zero number of bass players to change a light bulb, because the piano player can do it with his left hand!
"Left hand...right hand -- (tsk, tsk)  singers are so special that we can play our instruments without using our hands at all.   To be a good singer, one must be very bright and have an extraordinary imagination.  Those who say that you can put a twinkle in a soprano's eye by shining a flashlight in her ear are just envious!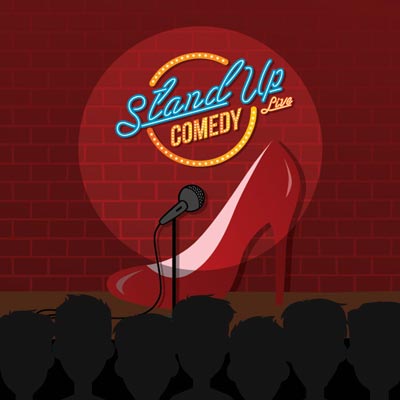 "Divas are divas because they are exceptional gifts from God.  And they command such power and respect that to change a light bulb they need only to hold on to it while the world revolves around them.  
 "But it's time...it's time musicians are valued for more than just their ability to entertain.  Recently,  I heard an encouraging rumor.  It seems that conductors' hearts are coveted for transplants because they've had so little use.   
"Unlike conductors who stand in one place while they perform, bagpipers walk when they play.  Some say it's to get away from the sound.  That's disrespectful of tradition and ethnic sounds!  Accordionists also walk when they play.  They call it strolling.   A few years ago we heard that the accordion was making a comeback.  It never caught on in some parts where folks think zydeco is a skin disease.  You really have to admire those whose faith never waivers -- like my friend The Optimist.   He's an accordion player with a pager.
"Granted, there is little work out there for trombonists, but ridicule is unwarranted.  Thankfully, though, they get to save some money on the purchase of their gig calendars.  While the pianists have to buy those thick and expensive daily calendars, trombonists only require the "Year-At-A-Glance" type.   
"What's really sad is the prejudice that exists even within the music community.  The other day some hot-shot composer asked me, 'What do you call someone who hangs around with musicians?'  The answer was, a drummer!   I hated his sarcasm.  He told me that his drummer friend had just taken an I.Q. test.  I asked what he got on it and he said drool.  At that point, I had to stop talking because a drummer was knocking at my door.   I could tell it was drummer knocking because the knock was getting faster.   In all fairness though, it's good the light bulb joke genre won't have drummers to kick around anymore.   You can't ask how many drummers it takes to change a light bulb, because they have machines to do that now."
End of routine.  If I update my material, do you think I could make it?