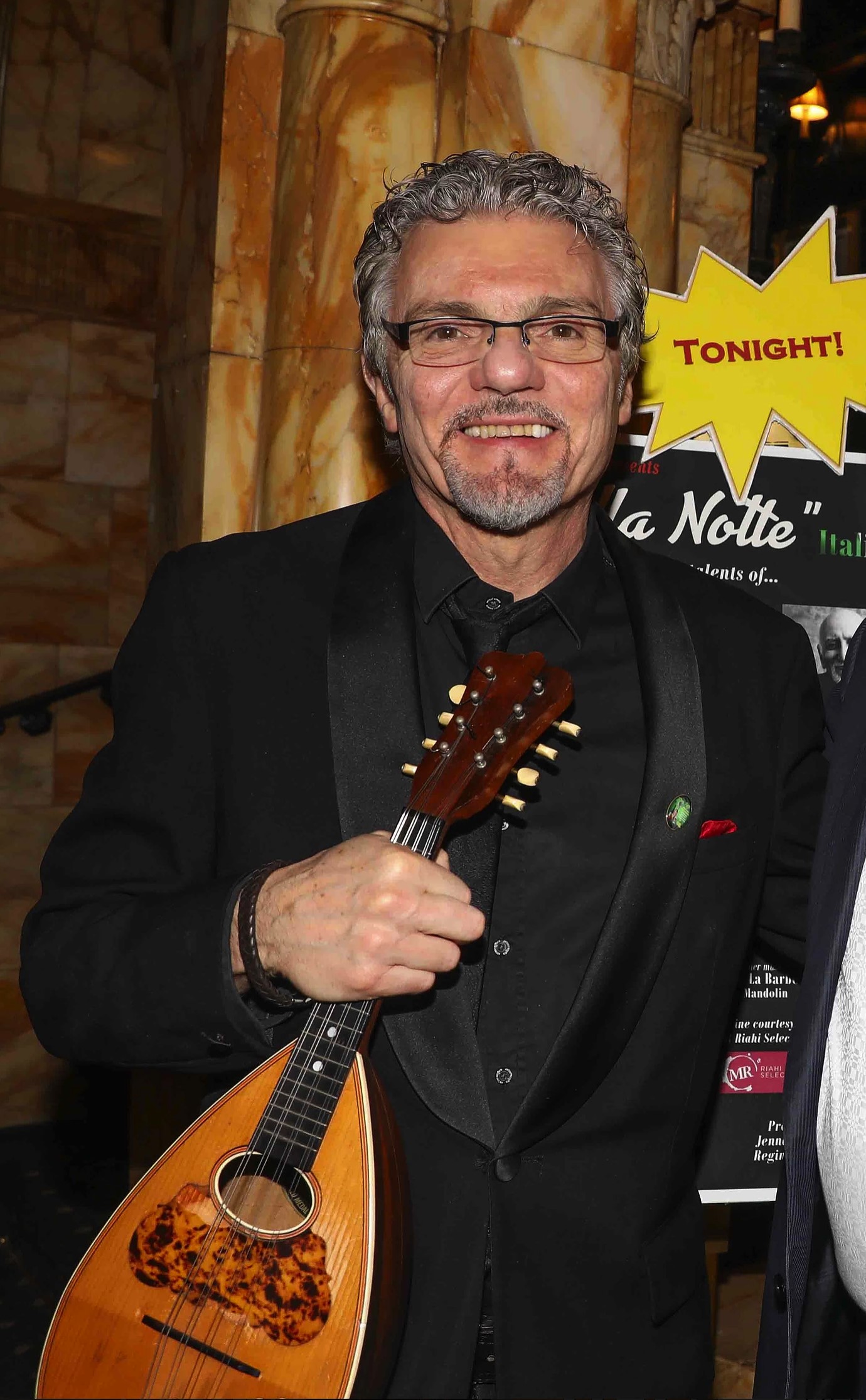 (TEANECK, NJ) -- Performer, composer, and author John T. LaBarbera performs his original score for Charlie Chaplin's The Immigrant at the Puffin Cultural Forum in Teaneck on October 28 at 4:00pm. LaBarbera's score creates an emotional atmosphere through the melodic themes that are reminiscent of the Italian immigrant music published during the early 20th century. Chaplin's 1917 comedy about his own experiences as an immigrant draws on parallels of the popular songs of Tin Pan Alley which inform LaBarbera's composition, highlighting the comedic and romantic aspects of the film through ragtime style, slapstick references, and melodic leitmotif that adorn the film's narrative.
The live performance of the score and screening of The Immigrant will be followed by a lecture by LaBarbera entitled Echoes of Mulberry Street which utilizes artifacts, original sheet music and several musical examples to explore the rise of ethnic publishing in America. A pioneer in transcribing southern Italian folk music, LaBarbera conducted extensive research in Siena and Florence, where he toured with the SSMA early music ensemble and gained firsthand experience as principal guitarist of the folk music and theater company Pupi e Fressede.
John T. Labarbera, born in New York City, discovered the alluring beauty of the guitar at the age of eleven, when he bought his first instrument. His first performance was at the New York World's Fair in 1965, with his band, The Fugitives, who played rock and roll and bossa nova. Later, inspired by his father's Andres Segovia record collection, he decided to take the guitar seriously, and began taking private lessons. At the conservatory of the Hartt School of Music, LaBarbera was introduced to Renaissance styles and instruments, and graduated with a Bachelor of Music degree in classical guitar and composition. He was awarded a scholarship to continue his studies in Siena and Florence, Italy, where he launched his professional career as full time guitarist and arranger for the folk theater company Pupi e Fresedde (bread and puppets). By 1977, the group had inspired director Peter Schumann, founder of the Bread and Puppet Theater to write La Ballata di Masaniello where the traditional Pizzica Tarantata would be presented to American Audiences for the first time. Upon return to the U.S. he brought back his transcriptions to form I Giullari di Piazza in 1979. Since then, LaBarbera has appeared on recordings and performance projects with many great artists such as Judy Collins, John Densmore of The Doors, and actor Dominic Chianese of The Sopranos. He has composed music for The  Bounty  Hunter  (2011)  Columbia   Pictures;  Finding  The  Mother  Lode:  Italian  Immigrants  in  California,  (2014);  Sister   Italy  (2013);  and Sacco  and  Vanzetti  (2006) to name a few. LaBarbera also conducts workshops and lectures on Acoustic guitar styles, ethnomusicology and world music and is faculty at Bergen Community College and Caramoor Center for Music and the Arts.
The Puffin Cultural Forum is a project of the Puffin Foundation, Ltd. which, through the arts, encourages dialog about issues important to the community.  The Puffin Foundation, Ltd. underwrites this and all other Puffin Cultural Forum events and programs in order to make it possible for everyone to attend.
The Puffin Cultural Forum
is located at 20 Puffin Way in Teaneck, New Jersey.
---