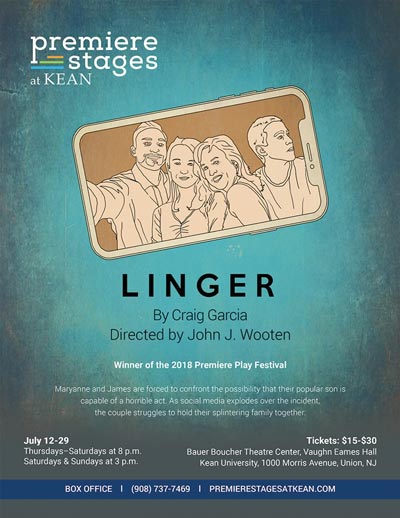 There are two key questions at the heart of Craig Garcia's play "Linger": How well do parents actually know their children? And what things — even terrible things — are they capable of?
"We want to have control, and we feel we know our kids," says Garcia, an Essex County resident and father of two children. "We want to believe we've raised them the right way. But at the end of the day, they are individuals in this world."
"Linger" — which is making its world debut through July 29 at Premiere Stages at Kean University in Union — focuses on a married couple living in south Jersey whose teenage son is accused of violently assaulting another teen.
The son maintains his innocence. The father stands by the boy at all costs, doggedly believing he didn't do it. The mother has her doubts.
"The question of a parent is: 'My kid could never do that. It's not who they are. It goes against everything I raised them to be,'" Garcia, 52, explains about the play, which is being performed at the school's Bauer Boucher Theatre Center. "And that's the sort of thing that causes the division in the marriage."
On top of that, the allegations against the son explode on social media — something Garcia says makes parenting even more taxing these days.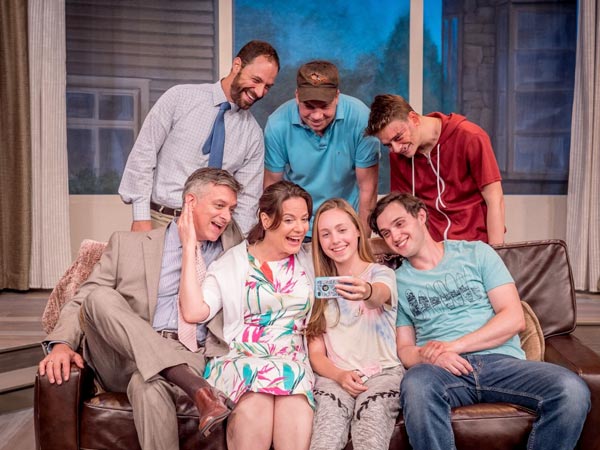 "We want to raise our kids in a world that is safe — that they're protected," Garcia says. "But that world isn't really the world they live in. The world now is very, very difficult to navigate. You add technology and social media and this sort of underlying ripple of violence that exists in the news and things we hear about, and it's very challenging to do that."
If it all sounds like something that could play out in any school — and any family — in America today, John J. Wooten agrees.
Wooten, Premiere Stages' artistic director and the director of this show, says what attracted him most to Garcia's play was that the family is faced not just with the pressure of accusations themselves, but also with the entanglements of sites like Twitter and Facebook
"The son is being judged by the community before he even gets a chance to plead his case in court," Wooten says. "News used to be something that was not at your fingertips anytime. Now there's no delay. And if a story gets out, it can spread like wildfire.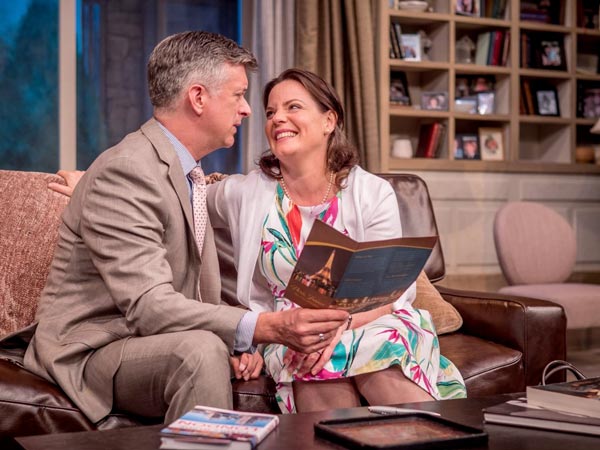 Garcia is a Jersey transplant who grew up with a love for another medium. He was raised in the San Francisco Bay area, graduated from the University of California at Berkeley, and initially forged a career in film, as a screenwriter.
"There wasn't a lot of theatre available," Garcia says of San Francisco. "There's some, but it's not anything like New York."
He moved to New York to work in film, doctoring others' screenplays and writing his own. Soon, though, he fell into theatre.
"I was pitching to producers to get my own film projects up and running," Garcia recalls. "And with a friend, we said: With all this time and effort and energy to get a film project going, you can get a theater project going immediately with just our own money, a small investment. Literally, it was like: Let's put on a show."
He and his friend — a theatre director — secured the rights to produce the play "Never Swim Alone" by Daniel MacIvor. It won the New York Fringe Festival and enjoyed an off-Broadway run.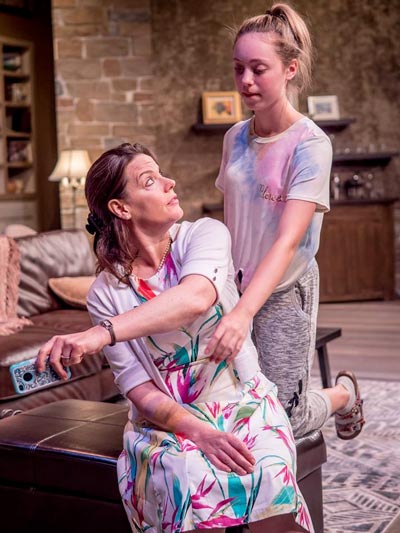 "That was it," Garcia remembers. "I was hooked."
Garcia first worked as a theatre producer but soon transitioned into playwriting. Though he took time off to raise a family, he has been writing theatre — almost exclusively — ever since.
He's also fallen in love with the Garden State, where he's lived for the last 14 years with his wife and kids — first in Bloomfield and now in Glen Ridge.
"Every play I've written has been, in my mind as I wrote it, set in New Jersey," Garcia says. "It's been such an important part of my life. It's where I started my family and have been raising them. It's had a deep impact on the way I think about the projects I've worked on and the projects I tell."
"Linger" found a home at Premiere Stages, the professional theatre in residence at Kean. Wooten says 90 percent of what the program does is develop brand-new plays. All three of the plays it's producing this season are debuts.
Garcia's play beat 572 other scripts in this year's Premiere Stages Festival. The author says he's been blessed with an "outstanding" cast — including Will Ehren, Michael Frederic, Robby Haitiwanger, Jonathan C. Kaplan, Sarah Kathryn Makl and Danielle Skraastad.
He says the goal now is to secure more productions of "Linger." But Garcia also just started writing his first screenplay in 12 years.
"I don't know what will come of it at this point, but I've started to dip back into it," he says.
And then there's another play he just finished. It's called "Verona, New Jersey."
"It's about a longtime family from that part of New Jersey," says Garcia.
Stay tuned to see what questions they face.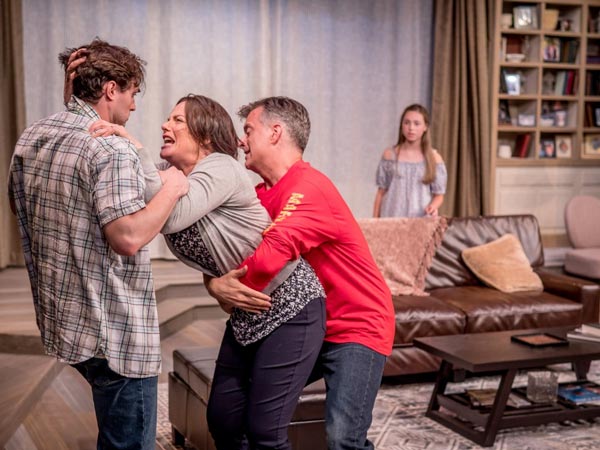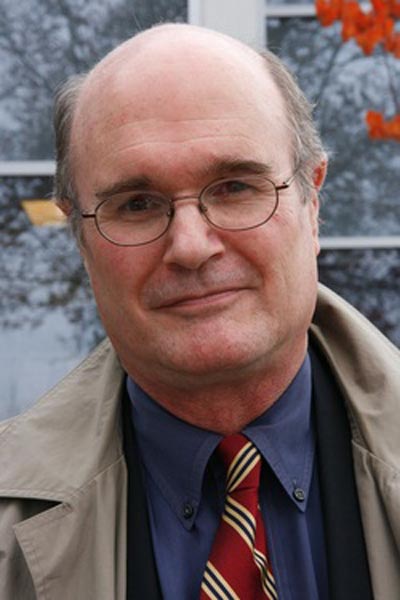 A Look At The 2018-19 Theatre Season At Centenary Stage Company
(HACKETTSTOWN, NJ) -- Theater fills the Lackland Performing Arts Center as Centenary Stage Company announces its 2018/19 professional theater line-up.  This season's main stage professional theater series includes four exciting CSC productions ranging from horror to a world premiere, from a spectacular musical to a timely relevant classical text. The season launches with Bram Stoker's classic horror Dracula adapted and directed by Charles Morey. The season continues with the rolling world premiere of Apples in Winter by Jennifer Fawcett. CSC's Family Holiday Spectacular returns with everyone's favorite orphan in Annie: The Musical. Finally, theatre luminaries Randall Duk Kim and Anne Occhiogrosso return to present John Alan Wyatt's translation of Henrik Ibsen's An Enemy of the People. Centenary Stage Company's Women Playwrights Series also returns and new for 2018/19 season Centenary Stage Company will be presenting the Gates Ferry Series: "What is Truth?" led by guest artists Randall Duk Kim and Anne Occhiogrosso.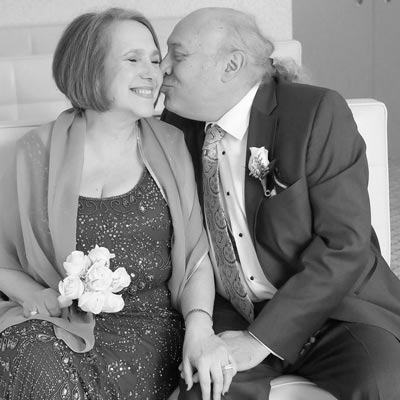 Long Branch Theatrical Couple Uncovered Creative Potential of Artists with Disabilities
In the early 1990s Gabor Barabas, MD, was medical director of the Matheny School and Hospital, a special hospital and school in Peapack, NJ, for children and adults with medically complex developmental disabilities. His wife, SuzAnne, who was director of the Peanut Butter Theatre for children, couldn't help wondering about the creative potential that might reside inside the minds of her husband's patients if they were given the opportunity to express themselves.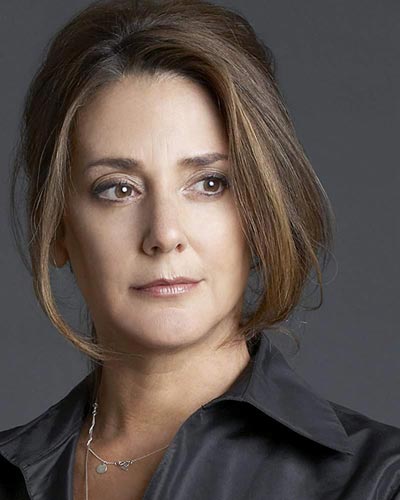 Talia Balsam Talks About Her Career And Upcoming Reading At George Street Playhouse
If acting were to come naturally to anyone, it would come to Talia Balsam. Balsam, who will appear in a reading of Eugene Pack's play "Night with Oscar" on June 8 at the George Street Playhouse in New Brunswick, is the daughter of two very successful actors—the late Oscar winner Martin Balsam and Joyce Van Patten.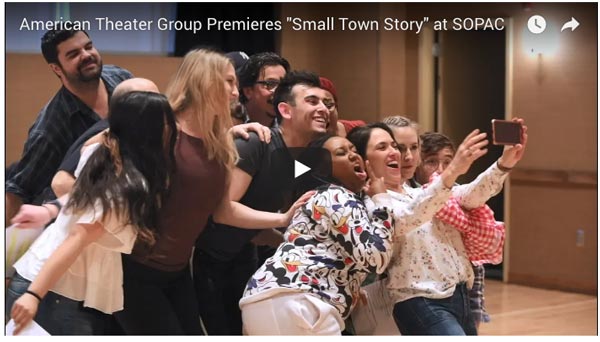 American Theater Group's "Small Town Story" Premieres at SOPAC
Can the power of theatre convince a small town to overcome its prejudices? That's what's at the heart of "Small Town Story," American Theater Group's new musical based on actual events. Making its premiere at South Orange Performing Arts Center Thursday, May 31 through Sunday, June 10, this show explores the power of theatre, the inherent dangers of silence and the potential of young people to change the world. Join Jesse and Dave at rehearsal and find out more from the team behind this meaningful show.