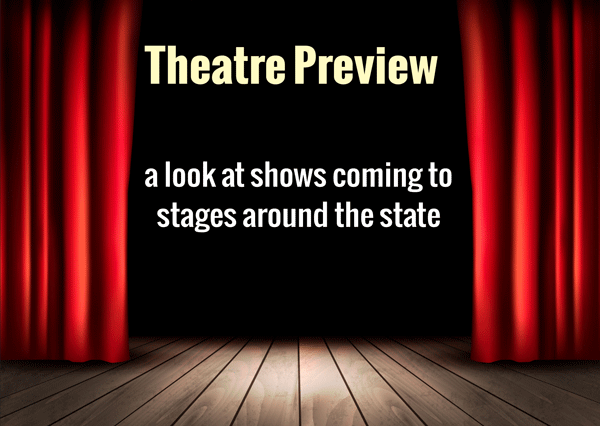 Each month, New Jersey Stage takes a look at plays coming to stages around the Garden State.  Make sure to add your shows to theNew Jersey Stage event calendar. Listings are always free and seen by thousands!
---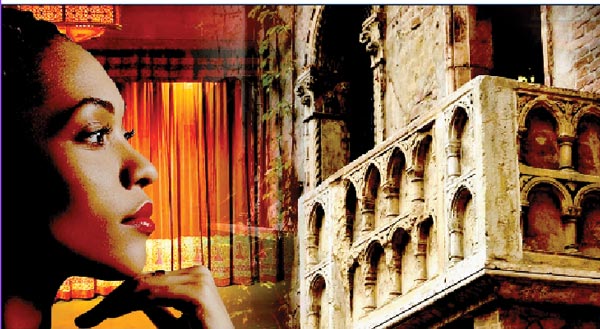 & Juliet

New Jersey Repertory Company, 179 Broadway, Long Branch
Charlie Vaughn, an idealistic young director comes to a small conservative college campus to stage a production of Romeo & Juliet. When Charlie announces his decision to abide by Elizabethan custom and cast a boy as Juliet, he invites the wrath of Annie, an African-American student who believes she has paid her dues in the drama department and is passionately vying for the role.   Cast includes Nadia Brown, John FitzGibbon, and Jacob A. Ware. Marc Geller directs. NJ Rep presents this World Premiere of & Juliet by Robert Caisley from May 4 to June 4.
---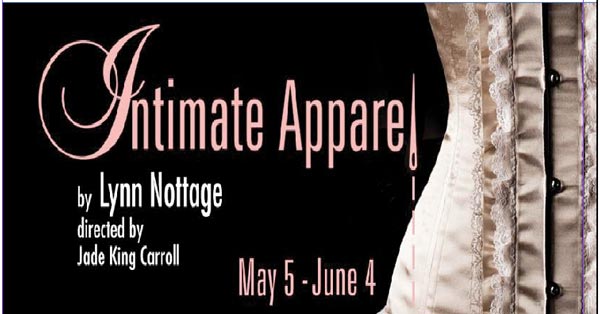 Intimate Apparel

McCarter Theater Center, 91 University Place, Princeton
The year is 1905. A young, single African American seamstress is supporting herself by creating exquisite lingerie for wealthy Manhattan clients. When a letter arrives from a stranger, it awakens a desire within her that leads to the love she yearned for, but is nothing like she expected. Jade King Carroll returns to McCarter to direct this tender, exquisitely-written historical romance from Pulitzer Prize-winning playwright Lynn Nottage. Directed by Jade King Carroll, McCarter Theatre presents Intimate Apparel from May 5 to June 4.
---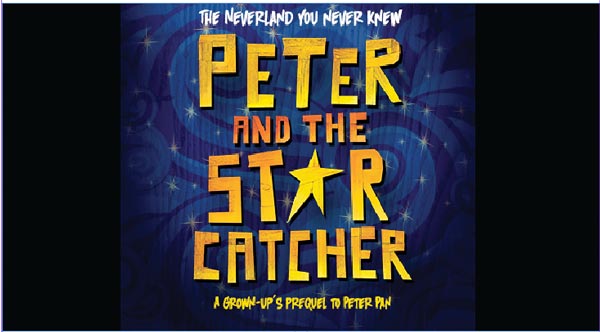 ---
Peter and the Starcatcher

The Eagle Theatre, 208 Vine Street, Hammonton
Peter and the Starcatcher is the grownup's prequel to Peter Pan. When starcatcher-in-training, Molly, meets an orphan boy longing for a home, they embark on the adventure of a lifetime. You'll be whisked away on a breathtaking quest to answer the question: How did a boy named Peter become the boy who never grew up? Peter and the Starcatcher takes a hilarious romp through the Neverland you never knew. The production stars Tim Rinehart, Griffin Stanton-Ameisen, Jared Delaney and more. The Eagle Theatre presents Peter and the Star Catcher from May 12 to June 11.
---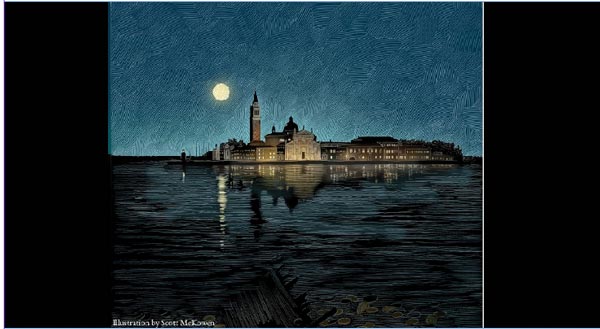 The Merchant of Venice

The Shakespeare Theatre of NJ, 36 Madison Avenue, Madison
A money-obsessed, patriarchal, dysfunctional society where wealth bestows power; one in which women cannot determine their own fate, and one marked by religious and racial prejudice. Sound familiar? Shakespeare's dark comedy could not be more resonant for our time. A play that offers no true villains or heroes, his Venice presents a culture as complex and troubling as our own, where the situations and questions posed ask us to examine the "quality of mercy" in myriad ways. The Shakespeare Theatre presents this May 17 to June 4.
---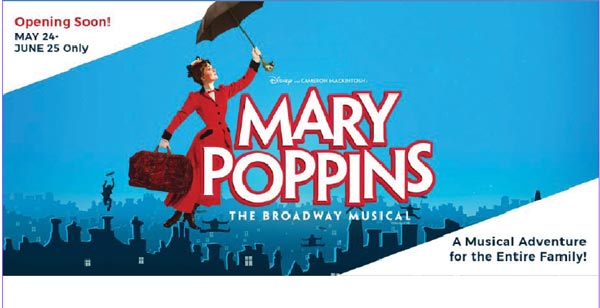 Mary Poppins

Paper Mill Playhouse, 22 Brookside Drive, Millburn
Based on the stories by P.L. Travers and one of the most popular films of all time! Mary Poppins takes us on a magical and memorable adventure. It's an enchanting mixture of irresistible story, unforgettable songs, breathtaking dance numbers, and a little bit of magic. The show that received nominations for nine Olivier and seven Tony Awards, including best musical. It's a supercalifragilisticexpialidocious musical adventure! Paper Mill Playhouse presents this Broadway classic from May 24 through June 25.
---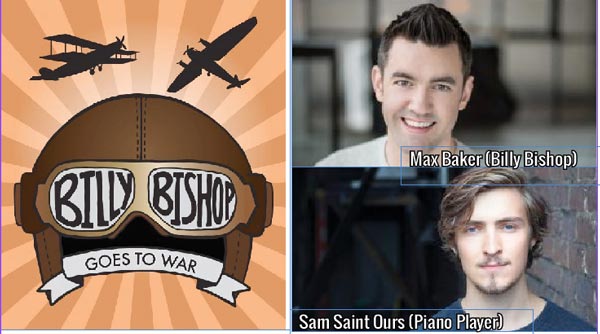 Billy Bishop Goes to War

Cape May Stage, 405 Lafayette Street, Cape May
Lying face down in the mud with his horse stuck beside him, Billy looks up to see a fighter plane and decides that there is a better place to be. He is credited with seventy-two victories and billed as the top fighter pilot in the British Empire. King George said, "Well, Captain Bishop, you've been a busy bugger" as he pinned a medal on his chest. The music is comprised of martial arts, barracks room ditties, Kiplingesque tunes of glory, Gilbert and Sullivan-like patter songs and a bitter brew of Brecht-Weill. Presented May 24 to June 23.
---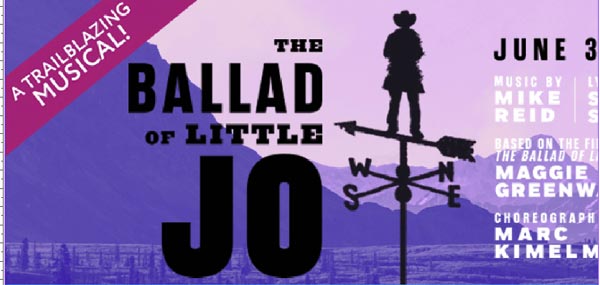 The Ballad of Little Jo

Two River Theater, 21 Bridge Avenue, Red Bank
On America's frontier, one woman must forge her own path. This soaring musical about the American West is inspired by the real-life-story of Josephine Monaghan— a young woman from Boston who, in the late 19th century, made a new life in an Idaho mining town disguised as a man called "Jo." Writing in The New Yorker, John Lahr called The Ballad of Little Jo, "the real thing—the best piece of musical theater storytelling I've seen in a decade." Two River Theater presents The Ballad of Little Jo from June 3 through June 25.
---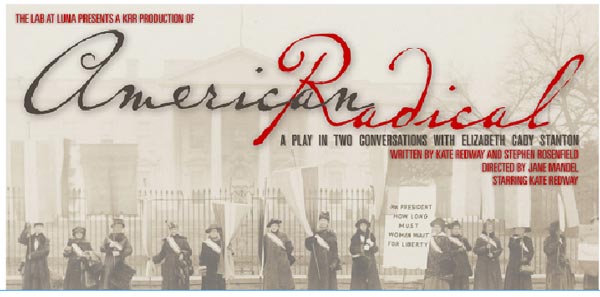 American Radical

Luna Stage, 555 Valley Road, West Orange
American Radical is an intimate and moving portrayal of Elizabeth Cady Stanton, the founder of the woman's rights movement at Seneca Falls in 1848. American Radical uses Elizabeth Cady Stanton's own writings to reveal her humor, inner life and public battles. The Lab at Luna Presents this KRR Production, which was written by Kate Redway and Stephen Rosenfield. The production is directed by Jane Mandel and stars Kate Redway. Performances take place June 9 through June 11.
---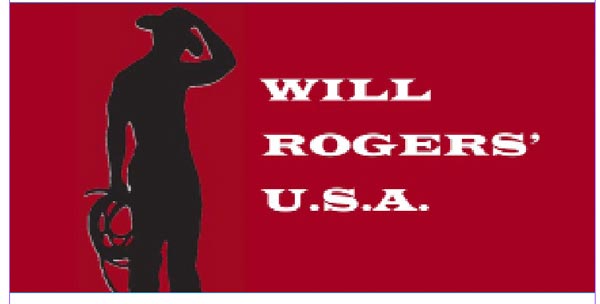 Will Rogers' U.S.A.

East Lynne Theater Company, 500 Hughes Street, Cape May
In 1970, Will Rogers' U.S.A. was conceived and produced by George Spota, with James Whitmore playing Rogers.  It was adapted and originally directed by Paul Shyre. The script is not published and took ELTC's artistic director Gayle Stahlhuth, several months to track it down. "There's no trick to being a humorist when you have the whole government working for you," said Will Rogers. Directed by Gayle Stahlhuth and starring Tom Byrn, East Lynne Theater presents Will Rogers' U.S.A. from June 14 through July 22.