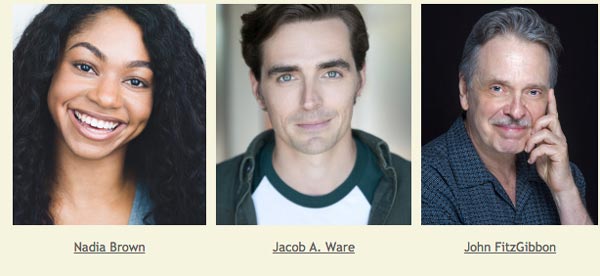 (LONG BRANCH, NJ) -- New Jersey Repertory Company (NJ Rep) presents the World Premiere of & Juliet by Robert Caisley from May 4 through June 4th. In the play, idealistic young director Charlie Vaughn takes a position at a rural college campus and plans to stage a production of Romeo and Juliet – despite the suspicious eye of an old-school drama professor.
When Charlie announces his decision to abide by Elizabethan custom and cast a 14-year-old boy as Juliet, he invites the wrath of Annie, an African-American student who believes she has paid her dues in the drama department and is passionately vying for the role. The three become embroiled in a conflict laced with unspoken motives, well-placed lies, and accusations of racism that parallel the greatest works of the Bard.
The cast includes Nadia Brown, John FitzGibbon, and Jacob A. Ware and is directed by Marc Geller.
Previews begin May 4. Opening night with reception is Saturday, May 6 and the play runs through June 4. Tickets are available at 732-229-3166 or online at www.njrep.org. 
New Jersey Repertory Company (NJ Rep) is located at 179 Broadway in Long Branch, NJ.
---