originally published: 07/03/2018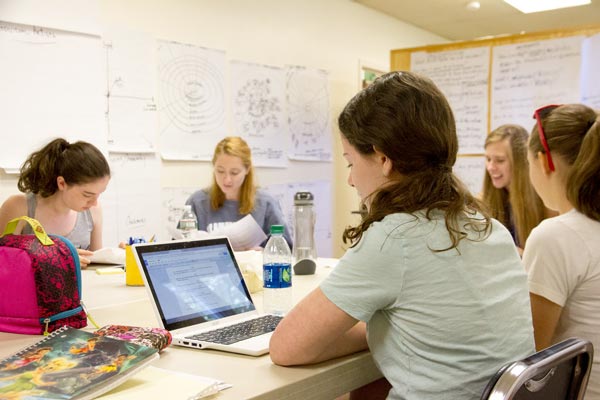 (MADISON, NJ) -- Three young writers from New Jersey have been selected as winners of this year's Jersey Shorts competition, a state-wide prose writing contest for high school students. This is the first annual Jersey Shorts contest; Jersey Shorts is run by Writer's Theatre of NJ, a professional equity theater located in Madison, NJ. All New Jersey students in grades 9-12 are eligible to participate in the state-wide prose writing contest. Students were asked to submit two works, a 1500-word prose fiction story and a 750-word piece of "Flash Fiction" based on a prompt. Three New Jersey students were selected as winners, and all winners received a Governor's Award on May 22, 2018.  
The three winners for the 2018 competition are: Emily Mayo, a senior at Bergen County Academies; Samantha Parelli, a freshman at Newark Academy; and Owen Walor, a sophomore at Holmdel High School.
"This is the first year of the contest," said John Pietrowski, Artistic Director of Writers Theatre of New Jersey. "We didn't know what to expect in terms of the quality of submissions. We were very impressed by the skill and sophistication of the writing."
Writer's Theatre would like to thank all of the writers who participated and welcome all eligible students to submit to next year's contest. Information on submitting to next year's contest can be found here.  
Writers Theatre is a 501(c)3 not-for-profit, professional (Actors' Equity) theatre and a community of professional playwrights, theatre artists, and arts educators that provides opportunities for writers to develop their works in a nurturing environment and connect with new audiences. Our New Play Development Program is a multi-step process through which playwrights, theatre artists, and audiences collaborate to bring selected texts from rough draft to finished production.
---
The article continues after this ad
---
---
Our Education Programs introduce students of all ages and backgrounds to the possibilities inherent in thinking and communicating creatively. Writers Theatre's New Jersey Writers Project provides hands-on workshops led by professional writers-in-residence to students in schools and community centers throughout the state. We place an equal emphasis on Development and Educational activities, and encourage our community and audiences to participate fully in both.
We are honored that, every year since 2003, the New Jersey State Council on the Arts (NJSCA) has designated Writers Theatre as a Major Arts Institution. This means that the Council considers Writers Theatre to be "an anchor institution that contributes vitally to the quality of life in New Jersey."
Funding for their activities comes from: the New Jersey State Council on the Arts/Department of State, a Partner Agency of the National Endowment for the Arts, the Geraldine R. Dodge Foundation, the F.M. Kirby Foundation, Inc., Dramatist Guild Fund, Horizon Foundation of New Jersey, The Shubert Foundation, The Victoria Foundation, and many corporations, foundations and individuals.