By Maddy Wright
originally published: 02/12/2018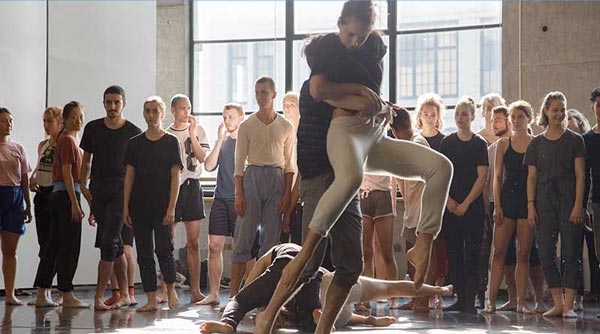 This year MOVEMENT INVENTION PROJECT (MIP®) celebrates its 10th anniversary at the Baryshnikov Arts Center, and with this milestone, a series of exciting new changes. Internationally acclaimed Francesca Harper takes the lead as MIPs new Artistic Director, another extraordinary line-up of artists are on faculty, and new experience-enhancing technologies will be included. It's clear that a unique season awaits, but before we get into detail let me tell you more about the program as whole.
For those of you that haven't heard of MOVEMENT INVENTION PROJECT®, it's important to note that it isn't your common training program. For advanced dancers between ages 18 and 23, MIP® focuses less on technical dance training and more on providing a highly physical and exploration-based experience. It's a program that acknowledges the whole artist by way of movement investigation and improvisation, and is hard set on providing what is relevant in our current dance climate. Over the course of three weeks during the summer in New York City, a artistically diverse group of industry professionals guide class, share their perspectives and impart practices that are relevant to the collaborative processes of today. By challenging the dancers' movement patterns new ways of thinking are introduced and the safe space is granted for self-discovery.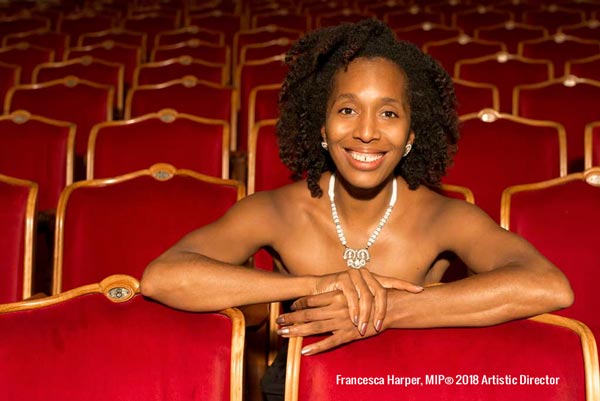 The 2018 program excitedly welcomes Francesca Harper – a versatile and influential figure in the international dance community. She worked with William Forsythe for over a decade and is currently a member of Sleep No More, the genre-defining immersive theater adaptation of Shakespeare's Macbeth by UK company Punchdrunk. As MIP's new Artistic Director, Francesca looks forward to continuing the MIP® legacy of keeping the program ahead of the curve alongside Founder and Program Director Nancy Turano.
This season's all-new attending artists include: resident director of Punchdrunk's Sleep No More, Isadora Wolfe; award-winning choreographic artist, Stefanie Batten Bland; the illustrious and accomplished performer Navarra Novy-Williams; founder and director of Isodoc Dance Group, Jeffery Docimo; and esteemed choreographer of Loni Landon Dance projects/co-founder of The Playground NYC, Loni Landon. MIP® also welcomes filmmaker Victoria Sendra who will offer a perspective specific to the realm of video and technology. All of the artists listed above carry extensive experience and fresh perspectives with them to MIP® this year – it'll be difficult to find a line-up like this anywhere else.
The idea of "laboratory-mode" is essential to MIP®. There are a few traditional classes where the student may learn movement phrases but it is always with the goal in mind that it will be useful in other ways. Various movement aesthetics and forms of improvisation generally depend on which artists are teaching, but MIP® never fails to provide a broad spectrum of practices. For example: Gaga method, dance theatre (bringing forth concepts from a dramaturgical point of view), free form and task-based activities are all approaches explored at MIP®. In years past, artists like Christopher Roman introduced Laban and Forsythe inspired exercises; Gabriel Forestieri helped dancers develop efficient floorwork skills through task-based play; and many of the faculty facilitated different forms of contact improvisation. Many artists who have worked with renowned choreographers have shared their improvisational and compositional practices at MIP® and this year that is sure to be expected once again.
---
The article continues after this ad
---
---
Back in 2013 I attended the program, and although that was several years ago, it left a lasting impression on me. To say it played an integral role in my development as an artist is not an overstatement – I carry a lot of the tools I learned at MIP® with me today and am forever grateful for all the memories and lasting friendships that were made there.
When I think back, what I appreciate most were the countless opportunities to share and reflect on what we were investigating. This is in part what I mean when I refer to the "safe space" MIP® nurtures. Our thoughts, suggestions and ideas were always validated and benevolently challenged, so the learning process always felt really rich and really supportive. That being said, it's fair to say that MIP® has helped me become a better collaborator – how to work professionally, offer ideas and communicate in a room with my peers. It encouraged me to practice interpreting my physical experiences by writing them down and discussing them in the studio with others. I never would've thought a dance program would help me build the language skills to express myself and my process, but this has proven to be invaluable in my professional career and I don't know a better way to practice that than in a room full of compassionate artists.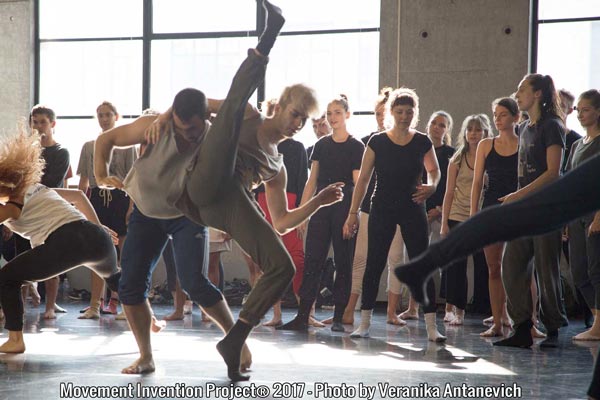 Essentially, MIP® was the catalyst of many changes for me. It's impossible to look back and neglect the immense physical growth that took place. Movement and personal expression I never accessed before had been unlocked, and an entire world of possibility revealed itself in those three weeks. The variety of class sessions and perspectives allowed me to experiment with new and unfamiliar movement languages, and at the same time uncover what was uniquely my own. I always felt the freedom to participate, to try, rather than hold back out of fear of making a mistake or looking strange. Every choice was welcomed and greeted with enthusiasm.
At MIP® there is no other motive than to grow. There is no contract, scholarship or award to win at the end of the program. Instead, it's the experience and what's learned from that experience that's earned. Nowadays more programs have emerged attempting to emulate something similar, which proves the program's originality and innovativeness, but MIP® continues to keep its ear to the ground and listen to needs and changes of our ever-evolving community. It has forged the way for new learning strategies and has pioneered the path for other programs that have followed in their footsteps.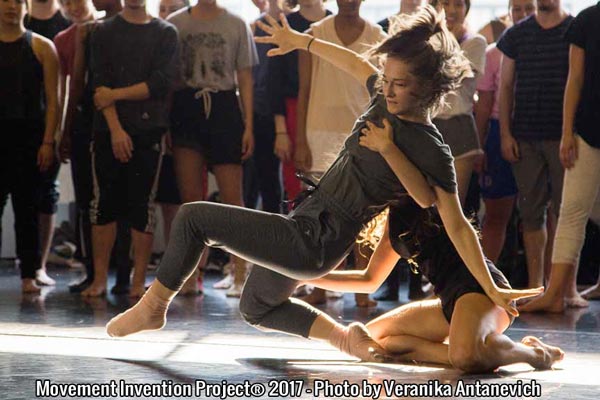 Which leaves me to say that MIP® was the first of its kind – one of few that introduced the prospect of 3-week Dance Lab focused primarily on improvisation. More specifically though, one of few that nurtured a truly safe and supportive environment. It provided a place for emerging artists to practice being vulnerably themselves and to take risks with their craft, and by nature of encouraging open communication and teamwork, MIP® built the foundation for a free and collaborative learning space. With one goal in mind – to help emerging professionals find their ground – MIP® also accomplished another – making safe learning spaces a standard for the dance community.
---
MIP® 2018 PROGRAM DATES: June 18 – July 7, NYC | 10:00am – 6:00pm

LEARN MORE AT: http://www.movementinventionproject.com
AUDITIONS:

MIP® 2018 PITTSBURGH AUDITION

Date: February 11, 2018
MIP® 2018 NYC AUDITION

Date: February 18, 2018
MIP® 2018 CHICAGO AUDITION

Date: February 24, 2018
VIDEO AUDITION SUBMISSIONS: Due by February 18, 2018
---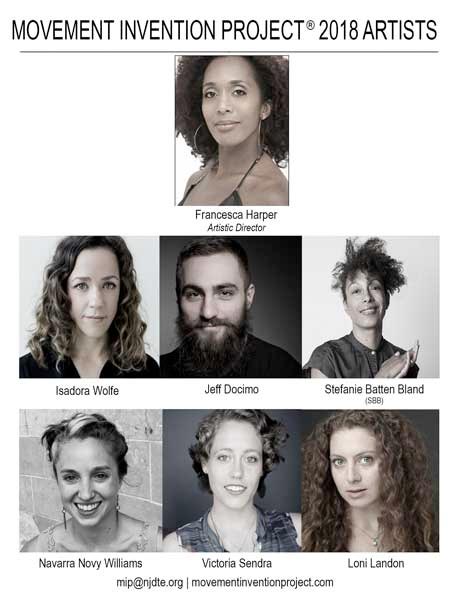 About the author: Maddy Wright -- Dancer, writer, artistic collaborator. Currently experiencing life between New York City and home in Toronto, Canada. I hope you enjoy what I have to share!