By Gary Wien
originally published: 06/24/2019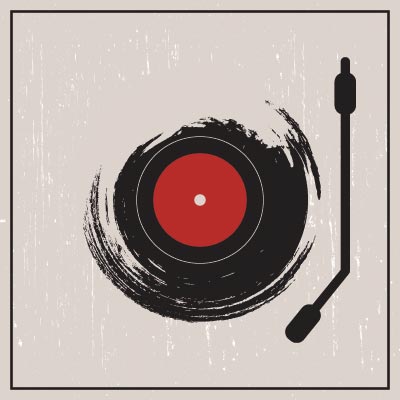 Imagine you are in a club watching an opening act that you've never seen before.  Two or three songs in it's clear you are hooked. After their set you head over to the merch table and see several CDs they've released over the years.  You pick one up, then another, scanning through the titles trying to find one with songs you've just heard.
Wouldn't it be great if the band simply had a CD featuring their best songs?
Popular artists have released "Greatest Hits" compilations for decades, but independent artists and lesser known acts rarely do.  It's not unheard of though.  Many Jersey music fans first fell in love with Southside Johnny and the Asbury Jukes from their Havin' A Party release, which was essentially a best of collection taken from their first three records.  Some of the songs had received radio airplay, but largely it was a record highlighting the best of their work. It's a release that is still available 40 years later.
In the seventies, many record companies produced such compilations after they dropped an artist from their record label.  It was a way they hoped to recoup some of the money spent on developing the artist.  But the same approach could benefit independent artists as well.
Instead of hoping people buy all of your CDs or pick one at random (generally the latest release), why not give them something showcasing your best work? If they get hooked, chances are they'll order additional releases from you afterwards.  Nowadays you don't even have to create a professional CD, you could just burn a best from mp3s or wav files onto a CD-R or offer a download card for them to grab it when they got home.  Some artists sell USB sticks at their shows featuring multiple albums or even their entire catalog and outtakes.  
---
The article continues after this ad
---
---
The point isn't just to make sure your best work is easily available.  You could put your entire catalog online at places like Soundcloud or Bandcamp where people could hear it.  You could also create a best of playlist at Spotify, but if you sell your music at all why not sell the best of your music? Your best selling record just might be the one that puts a spotlight on your best work and, as with the Southside Johnny example, it doesn't even have to mention the words "greatest hits" or "best of" - it just needs to include your best work or tell a story from songs throughout your career.  Many artists and bands stop playing some of their strongest work over time as well, choosing to focus on more recent output.  Why not let those songs keep a spotlight even if they are no longer in your setlist? And artists have a natural tendency to feature their most current work, often letting go of older songs which could help build their fanbase.
Another reason to offer a best of collection is to have something on hand in case you meet up with a music writer or booking agent at the show.  While your latest release might garner press or lead to some gigs, a best of could potentially do even better.
Many music fans can think back to their childhood and recall falling in love with an artist's music because of a particular greatest hits collection.  We reached out to a few artists to get their take on such collections and whether they've ever considered putting a best of collection together.
When you were growing up, did you ever have any greatest hits or best of albums by any artists? Are there any you remember as being among your favorite albums or your introduction to an artist?
I loved Tom Petty's greatest hits album. That's the only album I ever owned of his. I had R.E.M.'s Eponymous which contained their earliest hits when they were an indie band. "Losing My Religion" was my first introduction to the band. When I realized how many previous albums they had released, I felt overwhelmed and Eponymous provided me with a manageable introduction to the band's catalog. I had those two Beatles greatest hits albums: 1962-1966 and 1967-1970.  — Val Emmich
Yes.  I had a few.  One that stands out is the best of Elvis Costello & the Attractions. I remember my older brother, Ed, had it and I would borrow it all the time and eventually it became part of my collection.   At first I was pulled to the hits that were on there like "Peace, Love & Understanding", "Watching the Detectives", and "Pump it up."  But, then I found songs like "Shipbuilding", "Beyond Belief", and "A Man Out of Time" which became my favorites!  "Everyday I Write the Book" is one of those songs where you say, I wish I wrote that.  Smart lyrics on that one. — Keith Monacchio
Absolutely. When I was about 14 years old, I listened to pretty much nothing but the stuff that was coming out of Seattle and played guitar along with it, poorly I might add.  I'm pretty sure I'd worked out that playing guitar was an easier way to get girls than any of my other options, but I had no direction, no purpose and there was no passion behind it. I was a miserable little prick. Then one afternoon I was at a BBQ at my Uncle Mark's and he put on the copy of Dylan's Greatest Hits that I think he had just bought that day. Up until that moment, Bob was just a kind of abstract concept to me, a caricature, a joke, the guy our parents rag on for having a funny voice, but When we reached the first chorus of "Like A Rolling Stone," I was like "what is this?" My uncle loaned me that CD and I listened to it on repeat for months (I still have that copy somewhere) teaching myself every song, memorizing every line. A few months later I got my first acoustic guitar for Xmas and that's when I really started to write my own songs. I didn't buy a ton of "Best Of" collections in the years that followed, but that one, in particular, stands out. Without it, who knows, maybe I'm an accountant today, or maybe I'm dead. Probably dead. — Rick Barry
A big yes. I had an older brother and sister, so I had access to all their records, a number of which were greatest hits albums. I definitely remember The Eagles' and John Denver's collections. But probably my favorites were The Beatles "red" and "blue" collections. I listened the crap out of those. In all cases, I was introduced to new songs by the artist, even if I was already somewhat familiar with other albums of theirs. For example, I had Meet the Beatles and Rubber Soul, but my first exposure to a number of Beatles classics came from the red and blue albums. — Bruce Tunkel
Have you ever considered compiling an album of your own favorite songs for a best of release?  If you did create one, would you consider songs from throughout your career or only from a certain period of time?    
I don't know the answer to this. I've thought about it but something has held me back. I think it's because independent artists like me, who aren't known by the masses and haven't had radio play, don't really have "hits." Not in the traditional sense. We may have songs that are fan favorites, but they aren't technically hits. I suppose you could create a collection out of focus tracks and singles. For example, any time I make a music video for a song, it seems that I'm presenting that as a single, even though I think the meaning of a "single" has changed over the years. I'm saying, 'Hey, pay attention to this track.' Another qualm I have with greatest hits collections is that it seems to signal that a band is finished. I'm not finished. Most of the time it's something a major record label pushes to make a dollar and indie artists don't have that to contend with. If I ever did a greatest songs collection, I'd have it span my whole career.  — Val Emmich
I've thought about from time to time.  But, for an independent artist the cost is the issue.  You work so hard to get up the funds to properly release new material.  The idea of a career retrospective release is a luxury most independent artists can't afford.  Put a "best of" playlist on you web site or Spotify for free. Maybe, one day.  Some people only know me from being a solo artist.  So, it would be good to have them discover the other bands that I was in.   — Keith Monacchio
I have totally fantasized about putting out a "Greatest Hits" record, Technically the fantasy is more about having enough songs considered "Hits" to warrant an entire compilation of them.  Actually, When I think about it, every record I put out is a "Best Of" record. I'll write a few dozen songs and then let the people close to me, my bandmates and people whose opinions I trust kind of sift through them all and weed out what they think are the top dozen tunes or whatever.  It's the best of the shit that I've written and recorded since I put out the last record.  Which reminds me, my latest "Best Of" compilation came out June 8th. That being said, I have never considered releasing an official "best of" record.  — Rick Barry
I hadn't thought of it, though it's an intriguing idea. If I did something like that, I would definitely want to include songs from my whole career.  The original recordings vs new is another interesting question. Frank Turner put out a collection called Songbook where he has a set of the original recordings, and then a set of newly recorded versions of a bunch of his songs. I think it's a cool idea, although I am loathe to look backwards too much, and would rather devote my creative time to making new music.  I'm sure that some of the older projects would benefit from new recordings though. — Bruce Tunkel
That's an interesting angle for such a release. If you created a best of release, would you use the original recordings or record new versions of the songs?
I would use the original recordings because I hate re-recording songs. I own almost all of my music, so with the exception of a few songs, I don't think I'd have a problem. — Val Emmich
I would not re-record any of the songs.  I did that early on in my career and the songs never sounded as good as the first time we recorded and released them.  I'm sure most people couldn't tell the difference, but I could.  Not my thing.  — Keith Monacchio
I've always found it interesting that few independent artists seem to put out a collection of their strongest work.  Many have great songs that just fade from their live performances and only remain on out of print releases.  It seems like it would be good from a marketing perspective - both for introducing work to new people and for pointing venues to a look at an artist's strongest work. Do you think a best of collection would help an indie artist in any way?
I see your point. I'm not sure why indie artists don't do this sort of thing. There's something sort of presumptuous about it. Even the name: greatest hits. I like the way you put it: "strongest work." Still, that's subjective. Maybe I'd prefer to do a release that just included my personal favorite songs. Or I could poll my listeners and ask which songs they'd want me to include on a collection like this. — Val Emmich
I don't know, I think the whole idea is superfluous at this point. The idea of "Most hits" is what the whole system is built on now. If you type Lemonheads into Spotify, it immediately lists the songs in order of popularity. Same is true of Amazon music and all those. Basically, every time you put out a record digitally, the world takes your record and makes a "greatest hits" compilation on your behalf. Whether you like it or not, that is how people are going to be introduced to your catalog in the digital age.  I guess it's kind of a bummer if you were like a folk singer back in the day, but now you're trying to reinvent yourself as a neo-electro trash pop bluegrass artist and spotify keeps pushing the cover of "Answering Bell" you released in high school as your number one track.   — Rick Barry
I do think something like this would be helpful for indie artists for sure. So, I sell a few different CDs of mine at shows. Sometimes, people will buy all of them. Yay. But sometimes, they just ask "which one should I get?" For those people, an overview compilation would be a terrific offering. — Bruce Tunkel
We also reached out to a few producer Steve Greenwell and Ken Shane and Jim Testa (a pair of writers who are musicians as well) to get their thoughts.
"It seems to me that indie artists are the first ones to tire of material they've been convinced to perform long after the 'charm' wears off," said Steve Greenwell. "I know more than a few musicians who were ready to strangle themselves if they had to play a certain song one more time. I've seen a lot of live compilations and perhaps they seem to have replaced best ofs with indie artists. There could quite possibly be an "ego" aspect to releasing best ofs that might seem out of synch with the indie esthetic from the 90s on through to today. I know REM released a box set about 15 years ago. They were indie artists early on - not so much later in their careers."
Jim Testa points out that many indie bands don't stay together long enough to merit a best of album and few have actual hits for a greatest hits collection, but he admits when he goes to record shows he always browses the CD racks for greatest hits albums by bands that he might have overlooked.
"For a younger person who is used to streaming or YouTubing everything they listen to, I don't think greatest hits albums have much allure," Testa said.
Greenwell said, "Maybe if the resurgence of vinyl gets strong enough it could cause someone to issue a collection on vinyl. Then of course it would then be listed for streaming or sales through all the digital outlets."
"I guess it might have value for some artists depending on how you define an indie artist and the level of success that they've achieved," said Ken Shane. "I'm not sure I see any value for a local or even regionally touring artists, but maybe for a nationally touring indie act. If they've gotten to that level people know their music and are probably familiar with more than one of their albums. There's really no point in creating a compilation unless you have at least three albums under your belt and probably more than that. It also depends on whether the artist has provided his or her material to the streaming services where people can make their own playlists. The same is true if people have downloaded your music. They can create their own compilations."
The idea of re-recording new versions might be interesting according to Greenwell, but he notes that the new version should be better than the original; otherwise why redo it?
One thing is for sure, all three have greatest hits collections they recall from their youth (which is a reminder of the power of such collections). Some of the names include artists in the Motown/Stax vein, The Beatles, The Rolling Stones, Three Dog Night, and The Beach Boys as greatest hits collections which stood out.
---
Gary Wien has been covering the arts since 2001 and has had work published with Jersey Arts, Elmore Magazine, Princeton Magazine, Backstreets and other publications. He is a three-time winner of the Asbury Music Award for Top Music Journalist and the author of Beyond the Palace (the first book on the history of rock and roll in Asbury Park) and Are You Listening? The Top 100 Albums of 2001-2010 by New Jersey Artists. In addition, he runs New Jersey Stage and the online radio station The Penguin Rocks. He can be contacted at gary@newjerseystage.com.
---