---
For great Jersey music and much more, tune into our radio station at AsburyMusic.com
---
"Who Am I: A Christmas Lullaby" Packs The House at UCPAC Loft Theater
originally published: 12/19/2016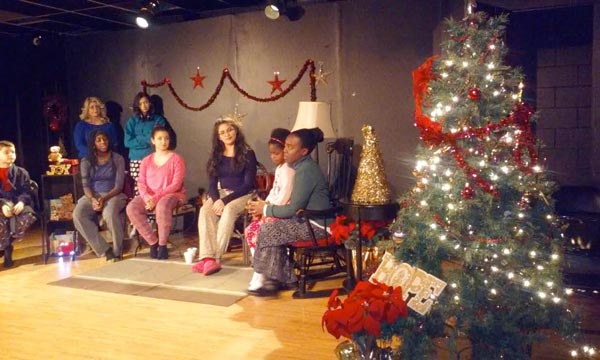 (RAHWAY, NJ) -- From the eyes of a child, the true meaning of Christmas was expressed, in the uplifting original musical "Who Am I: A Christmas Lullaby". Despite the snow fall that blanketed New Jersey on Saturday December 17, the musical debuted to a full house, at the Union County Performing Arts Center LOFT theater.
Audience members where entertained by a diverse cast of children, portraying a group of vivacious foster care kids; that expressed their ideals of Christmas through dance, song, and poetry. 
"I enjoyed this program so much! The talent was unbelievable! Everything was just fine, despite the weather, because those kids brought the sunshine inside," said Bernice Young, of Rahway, New Jersey.
"This was an outstanding production! It deserves to be on a larger stage next year," said Celeste Cafasso, a guest of actress Ruth Rocky, who portrayed the role of Ms. Lillian.
---
The article continues after this ad
---
---
Centered around the character, Abegail Heart, who unexpectedly became a foster child on Christmas Eve, the musical shed light on the realities of life as a foster child. Moments of laughter, singing, and dancing proved that there is always room for hope. The cast of children ranged from age 8 to 16-year's-old and consisted of aspiring performing artists from New Jersey.
"The venue was awesome, the setting was perfect; and most of all, I believe the characters were hand picked from God. From the very beginning, when the character Abegail enters the stage, we felt her hurt, we saw her pain in her eyes.  It was so heart felt, that the person in front of me cried all throughout the performance; and I cried right along with her.  The icing on the cake was when we were serenaded by the cast at the end. AWESOME!  Can't wait for the second season," said Minister Crystal McDaniel, mother of Adora McDaniel who portrayed the role of Abegail Heart. 
At the conclusion of the musical, world-renowned opera singer, Darren Stokes, delivered a powerful motivational speech, followed by a stirring vocal performance of "Dream the Impossible Dream". Stokes has performed in the Chicago Opera Theater, the New York City Opera, Carnegie Hall, the Washington National Opera, and the San Francisco Opera; and many more. 
"I was encouraged by what these kids did today. To all parents, I want you to know, that it is possible, to be successful as a musician, a poet, a writer. And to continue to encourage your kids in whatever arts they may be in. It does so much for the kids, the community, and their cognitive thinking. I remember what it was like for me; as a kid, seeing my first opera singer. I was so proud to do this for them," said Stokes, who recently returned from performing in Dubai.
A portion of the proceeds from the show will be donated to New Jersey foster care children. Minister Zakkiyah Green, founder/executive director of Beauty In Spirit, Inc.; collaborated with Reynolds-Clarke to identify specific foster care homes in Central New Jersey. The donation will be made along with a special mini-performance of the musical for the foster families.
"The show was inspiring and impactful; and delivered a positive understanding of why Foster care is an important, and selfless act of love, kindness, and compassion to children in need. I'm delighted I could help in giving real foster children hope by identifying homes that have given children the love they need. This donation will be an even bigger blessing to the children," said Minister Green. 
A key sponsor of the musical, Vicel Guzman of JAFRA Cosmetics, donated goody bags to each guest, as well as, beauty product giveaways. Guzman will also make holiday gift bags to accompany the donation to the foster care children.
"I participated as a sponsor to this musical, because JAFRA believes that 'love springs out of benevolence'. This production was an amazing opportunity to uplift and encourage children in the arts. As well as, celebrate the holiday season for all. I'm so impressed that real foster children will benefit this holiday from this musical," said Guzman, district manager of JAFRA New Jersey division.
Plans are already underway for the 2017 season performance of "Who Am I: A Christmas Lullaby". The organization is actively seeking new aspiring young actors in New Jersey to join the cast. To request more information contact them at: justbeyou.contact@gmail.com.


The Shakespeare Theatre Presents "The Winter's Tale"
(MADISON, NJ) -- The Shakespeare Theatre of New Jersey's concludes its 56th season with its sixth and final Main Stage production, The Winter's Tale. Last seen at The Shakespeare Theatre in 2008, Artistic Director Bonnie J. Monte directs this production of Shakespeare's tragicomedic romance. Veteran company members Jacqueline Antaramian, Jon Barker, Erin Partin, John Keabler, Raphael Nash Thompson,Seamus Mulcahy, Patrick Toon, and Ames Adamson are among a cast of 20 actors. Performances run from December 5 to December 30. 
---
American Theater Group Announces Full Cast & Creative For "Tell Them I'm Still Young"
(SOUTH ORANGE, NJ) -- American Theater Group has announced the full cast and creative team for its World Premiere production of Tell Them I'm Still Young, a new play by Julia Doolittle, which will run at the South Orange Performing Arts Center from January 24 - February 3, 2019. Joining the previously announced Andre Braugher (Homicide: Life on the Streets, Men of a Certain Age, Brooklyn Nine-Nine) andMichele Pawk (Hollywood Arms, Hairspray, Mamma Mia) are Janice Amaya (Seen/Unseen) and Seth Clayton (The Madrid).
---
Holmdel Theatre Company Presents 'ART'
(HOLMDEL, NJ) – The Holmdel Theatre Company (HTC) will present 6 performances of Yasmina Reza's 'ART'  from December 7th through December 16th. Translated from French by Christopher Hampton, the play tells the story of what happens when Serge buys an expensive painting, and the reactions of his two closest friends, Marc and Yvan, to his purchase. As what begins as a discussion about the quality of the painting that Serge has purchased quickly devolves into petty jabs and personal attacks, the three men border on destroying their friendships.
---
Pebble Players Presents "Heathers, the Musical: High School Edition"
(SUMMIT, NJ) -- Celebrating their 10th season, Pebble Players has been entertaining Summit residents and audiences from surrounding towns with sophisticated Off-Broadway quality performances. The 2018 Season opens with "Heathers The Musical: High School Edition," directed by Jayne Myers and choreographed by Jaimie Woodruff.  Performances are Friday, November 16 and Saturday, November 17 at 7:30pm and Sunday, November 18 at 2:00pm. 
---
NJPAC Presents Duke Ellington's Sophisticated Ladies
(NEWARK, NJ) -- New Jersey Performing Arts Center (NJPAC) presents Duke Ellington's Sophisticated Ladies from Thursday, March 21, 2019 - Saturday, March 23, 2019. The high-style music of "The Duke" is the heart and soul of this 1981 Tony-winning Broadway hit, directed with dazzle by André De Shields (The Wiz). Mercedes Ellington, granddaughter of Duke Ellington, re-creates the original show's elegant dancing and tapping as choreographer.
---


"The Spitfire Grill" and Caitlin Geisser Return To Their Roots
"I saw something in her that you rarely come across," recalled Ted Wioncek III, Artistic Director at Eagle Theatre in Hammonton. "She's more than wise beyond her years; I believe she's going to be a game-changer and a trendsetter for this art form."
---
Broadway's Next H!T Musical LIVE! at Toms River's Grunin Center
It's Friday, October 26, 2018, and the Broadway's Next H!T Musical cast is just about ready to take the stage at the Jay and Linda Grunin Center for the Arts, located on the campus of Ocean County College in Toms River, NJ.
---
The Last Apple Pie: "Apples In Winter" Opens At Centenary Stage
Jennifer Fawcett's new play centers around a mother in a kitchen, doing something countless people across America will take part in over the upcoming holiday season: making an apple pie.
---
See Andrea McArdle LIVE! in Annie at Deal Park's Axelrod PAC!
Leapin' Lizards! Annie's finally made it to the Axelrod Performing Arts Center in Deal Park, NJ, and it stars Broadway's original Annie, Andrea McArdle, as Miss Hannigan!
---
"It's a Blast!" Go See Rock of Ages 10th Anniversary Tour NOW! at the Hard Rock Hotel & Casino!
The five-time Tony award-nominated Broadway musical, Rock of Ages, returns to the stage with a 10th Anniversary Tour at Atlantic City's Hard Rock Hotel & Casino! Performed in the venue's ultra-modern Sound Waves theater, Rock of Ages runs from now until November 4, 2018.
---
Event calendar
Friday, Nov 16, 2018
---
MUSIC

---
---
---
---
---
---
---
---
THEATRE

---
Annie

@ Broad Street United Methodist Church, Burlington - 8:00pm
---
---
Annie

@ Axelrod Performing Arts Center, Deal Park - 8:00pm
---
Apples In Winter

@ Centenary Stage Company - Kutz Theater of the Lackland Center, Hackettstown - 8:00pm
---
---
---
---
---
---
---
---
Into the Woods

@ Studio Playhouse Upper Montclair, Upper Montclair - 8:00pm
---
---
COMEDY

---
---
---
KIDS

---
---
Nugget & Fang

@ The Levoy Theatre, Millville - 10:30am and 12:30pm
---
View all events
---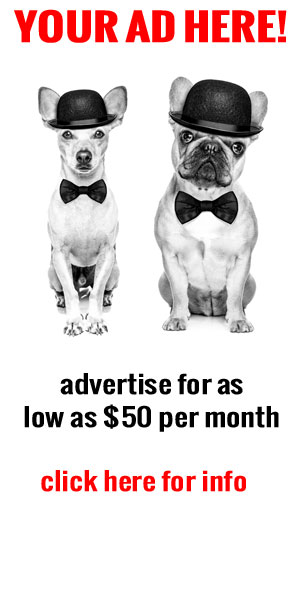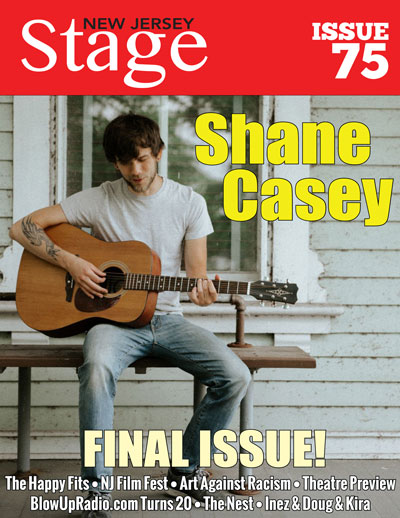 For more on our awards, click here