originally published: 09/11/2017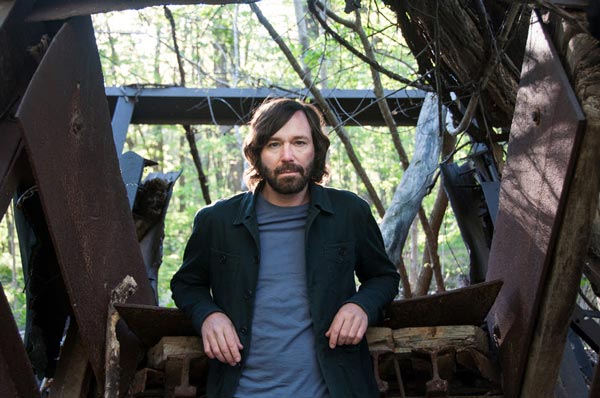 (JERSEY CITY, NJ) -- For his only New Jersey appearance on his current tour (and his first show ever in Jersey City), Matt Pond PA headlines a triple bill of cutting edge music at White Eagle Hall in Jersey City on September 22 at 8:00pm.  The night also includes performances by Shayfer James, and Wild Pink.  The show is open to 18 and over.
Featuring Matt Pond – singer, songwriter, founder and namesake – Matt Pond PA is renowned for Pond's wistful, romantic songs and a chamber pop sound created by an ever-rotating cast of musicians backing. Matt Pond PA (formed in Philadelphia, hence the PA) debuted in 1998, winning top honors in an unsigned bands competition sponsored by online retailer CDNOW, then later gained recognition for their cover of Champagne Supernova on the O.C. Matt Pond's music has also been featured on the Oxygen Network.
Praising their most recent album – Still Summer – Paste Magazine declared: "there's serenity, a longing, a sense of passion and purpose that makes that desire to reconnect with past through the present all the more urgent and expressive." 
"The White Eagle Hall, I have yet to make the acquaintance of this amazing, historic venue," said Pond. "But I'm looking forward to my Garden State homecoming. Jersey City was where I used to escape the madness of Manhattan, with the gritty thrills of the Hudson's western banks and an equal level of insanity.
According to an official statement by the band, "Along with Winter Lives, released in December 2016 by 131 Records, Still Summer will be the last album Pond releases as Matt Pond PA," making the White Eagle Hall gig on September 22 a very special performance indeed by this acclaimed indie rock ensemble.
---
The article continues after this ad
---
---
Opening for Matt Pond PA is Jersey City-based Shayfer James, a songwriter, composer and performer, who has released five LPs/Eps, and performed at major music festivals and events in New Orleans, NYC, Miami, Austin, Iceland, London and Hong Kong. James is also the creator of a critically acclaimed Jersey City collaborative arts project March of Crows, whose proceeds were donated to charities benefiting abused women. 
"It's pretty wonderful to be able to walk a few blocks and play a show in what is truly one of the most beautiful venues I've ever seen," said James. "Playing at White Eagle Hall will be like playing in my living room, if my living room were a state-of-the-art music hall inside a restored historic landmark."
Also supporting Matt Pond PA is Brooklyn-based, power-pop trio, Wild Pink, who released their self-titled debut album this year. According to Pitchfork, "Mixing mid-fi '90s influences with elements of slowcore, the Brooklyn trio Wild Pink evoke early Death Cab as they calmly process the chaos of the city around them."
Originally constructed in 1910, the newly restored White Eagle Hall is an impressive new venue for arts and entertainment, including concerts, theater, performances and other events in the New York/New Jersey Metropolitan area. White Eagle Hall features complete Food & Beverage service, with two bars on the mezzanine level and one on the balcony level. The restoration enhanced the intimacy and charm of this historic venue while adding the latest in sound and lighting technology, creating a distinctive and memorable audience experience.
White Eagle Hall is located at 335-337 Newark Avenue in Jersey City, New Jersey.