By Gary Wien
originally published: 06/24/2019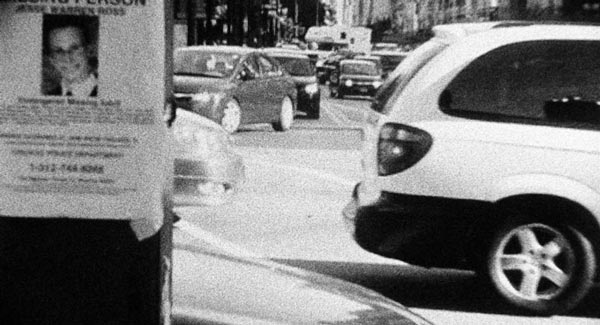 Jesse Ross was a student at the University of Missouri-Kansas City when he traveled to Chicago with classmates to participate in a model United Nations conference in November 2006.  Filmmaker Brian Rose, a grad student from the Kansas City area, was in Chicago just a few days earlier visiting a friend.  The two did not know each other, but their paths would ultimately meet when Rose created the documentary When I Last Saw Jesse.
"I returned home safe, but Jesse didn't," said Rose.  "That always stuck with me."
Jesse was last seen on the night of November 21, 2006 at the Four Points Sheraton.  Essentially he just got up, left the room, and was never heard from again. They never found him and his case is currently suspended but not forgotten.  In fact, the disappearance was a major story when it happened and large enough that papers like the Chicago Tribune ran stories on its 10th anniversary.
For Rose, the story was both fascinating and personal.  When he returned home from Chicago he heard the news about Jesse. He recalls visiting many of the same places that Jesse did.  Going through photos of his trip, he noticed he had actually taken a picture of the hotel where Jesse disappeared from - just a few days before it happened.  He would later take a deep dive into the story, interviewing Jesse's family and friends, and even reviewing evidence during the making of his documentary.  It had its first screening on the East Coast at the recent New Jersey International Film Festival at Rutgers University.
"When I first started researching it, I knew very little about it apart from what I was told by Jesse's parents," recalled Rose.  "Then I started doing more digging and got access to some documents.  I think people assume there's a cold case squad or something that takes on these kinds of cases and there isn't.  It's only homicide or if the police department is willing to ask for help with someone like the FBI.  Otherwise the case just goes into a limbo where they're not actively working on it, but it's not something they want to grant access to for outsiders in case it becomes active again."
---
The article continues after this ad
---
---
When Rose began he had heard about many different rumors about what had happened.  Some thought Jesse committed suicide, others thought he ran away and started a new life.  One rumor even believed Jesse was the victim of a nefarious group called The Smiley Face Killers who had been targeting college aged men in the city.
"I went into it thinking maybe I can clear things up," said Rose. "I figured that I was going to come away with this with a clear idea of what the solution is.  I contrast it to the Amelia Earhart mystery in which there are lots of theories as to what happened to her, but there's only one strong theory - that her plane went down in the Pacific Ocean.  All they need to do to prove the theory is find the plane, but absent that it's a pretty sound hypothesis.  That's what I thought I was going to find in this case, but as I dug into it more and more, I found that every possible solution to the case had a big problem with it.  It's to the point that none of the theories can be accepted because there isn't enough evidence to support it or there's something which contradicts or prevents the theory."
You don't have to know anything about the case to find the film fascinating.  Consider being a parent thinking about their child on a trip, leaving a room, and never being seen again.  Or imagine a trip with friends and returning home with someone missing and never learning what happened to the person. When I Last Saw Jesse is a compelling documentary that attempts to learn what happened in Chicago that night in 2006, while showing the impact of Jesse's disappearance on his family and friends.
The film took six years to make with much of the time being spent searching for people and trying to getting them to agree with an interview.  Rose said he would write somebody and then wait a month or two before following up with them, trying to be careful not to upset them to the point in which they would not want to talk.
"I spent a year just periodically writing to one person who then just up and called me one night near midnight and said they were ready to talk," recalled Rose.  "I had to whip out the recorder and record it over the phone because for all I knew this was going to be the one time he was willing to open up.  And there were other people who never spoke with me.  This film was kind of a revelation for me.  It's easy to make assumptions about people's motives or to think, 'Why aren't they wanting to talk to me? What are they trying to hide?' It's easy to adopt an adversarial position.  I learned an important lesson while speaking to one person who was friends with another individual I was trying to interview.  I asked her, 'I've been trying to reach out to so and so, do you know him? Has he mentioned me?' I wasn't sure I had the right email address.  She said, 'Oh yeah, he has gotten your messages and we've talked about you.  He said he was just unsure because it was a very painful experience for him and one he still struggles with.  So it's hard for him to talk about.  At the same time, he's also afraid if he doesn't talk to you that he's going to wind up in the film at the end in a list of names of people who refused to talk.'"
Rose said that was a bit of a wakeup call for him.  He had often saw journalists mention something in their stories about someone reached for comment who would not respond and did consider putting something like that in the film.
"It always insinuates something sinister when sometimes people just don't want to talk about it because it's painful," Rose noted.  "So that is something to be respected.  It changed the whole tenor and approach of the film to move away from something that originally was more caustic and adversarial and critical of the police to something that was more about the pain of loss and of not knowing."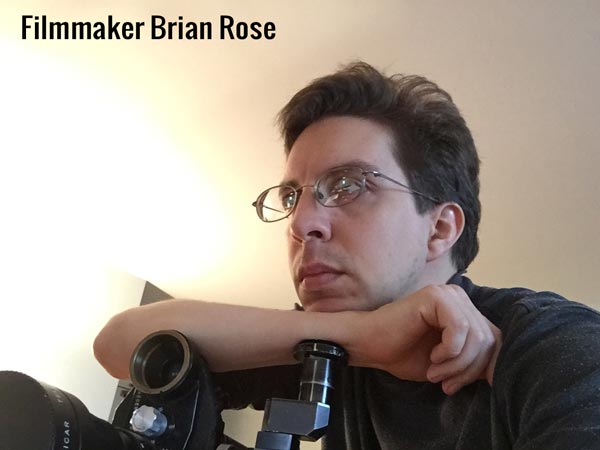 Jesse's parents not only faced the loss of their son (and spent much time searching for him on their own) but were basically ostracized from the parents of Jesse's friends. As with others who have lost someone, they basically lost the life they had when Jesse was alive and are comforted by those they know in support groups.
The filmmaker credits the Chicago police with doing a thorough search of the river and nearby canals.  Every time they get a new piece of sonar equipment they send their marine unit out to do another pass.  Where he disagrees with the police is that he does not believe Jesse wound up in the river or the canals.  He thinks that's the wrong place to search.
Rose works for Wide Awake Films in Kansas City where he is involved in writing, editing, and serves as an archivist. He has an undergraduate degree in history and has been involved with several documentaries.  He sees his job as a good situation for someone who makes films and loves history.  Ironically, he says he often dislikes documentaries because he finds many are boring.  For his own work, he tries creating them more as you would with a fictional film.
"I try not to make a distinction between what I make whether it's non-fiction or a fiction film," said Rose.  "I always try to find ways to approach a documentary like it is a feature film, just one that happens to be about a non-fiction subject.  This documentary was completely storyboarded the way you would for a fictional film.  This went through the whole process of shooting it like it was a fictional film.  It just didn't have actors or a constructive narrative."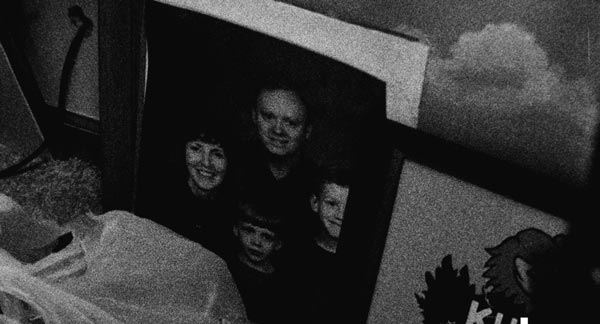 ---
Gary Wien has been covering the arts since 2001 and has had work published with Jersey Arts, Elmore Magazine, Princeton Magazine, Backstreets and other publications. He is a three-time winner of the Asbury Music Award for Top Music Journalist and the author of Beyond the Palace (the first book on the history of rock and roll in Asbury Park) and Are You Listening? The Top 100 Albums of 2001-2010 by New Jersey Artists. In addition, he runs New Jersey Stage and the online radio station The Penguin Rocks. He can be contacted at gary@newjerseystage.com.
---