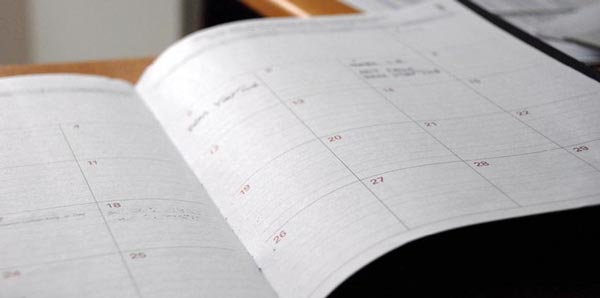 (PRINCETON, NJ) -- The Westminster Choir College Faculty Recital Series continues with a program titled "The Thought for the Day: January" on Sunday, March 25 at 3:00pm in Bristol Chapel on the campus of Westminster Choir College of Rider University in Princeton. The program is composed of 31 shorts works for piano by Stefan Young that he will perform, along with faculty members Ena Bronstein Barton and Phyllis Alpert Lehrer.  Admission is free.
"This collection of pieces originated in a habit which I have had of improvising some music at the beginning of each day as a mediation or a waking up (as a musician) for the day's activities," he says.  "Each morning, as I come down stairs I notice two Steinway grand pianos and I think that perhaps I should do something with them!   So, often, I make sounds to which I listen in a relaxed mood with the feeling of no time passing and no pressure to other action in mind.
After following this routine for some months I realized that these explorations could turn into pieces and this thought led to a sabbatical project. To listen with intensity and savor each sound is what these works are made for.  Even a single innocent interval has its own quality of beauty and stimulates the mind to imagine what sonority could follow.  So piece led to piece.  And the idea grew into a plan of presenting some sounds for each day of the year. The 31 days of January are the first stage of this plan." 
Dr. Stefan Hayden Young is professor of theory and composition at Westminster Choir College of Rider University. He received a bachelor's degree from Rollins College, certificates in harmony, piano, and solfège from The American School of the Arts, Fontainebleau, France, a master's degree in piano from The Juilliard School, and a doctorate in composition from Rutgers University.  He was the Danforth Foundation nominee from Rollins College and has received a number of awards and scholarships in piano and composition including the Harriet Hale Wooley grant, which led to a year of study in France. He has been commissioned to compose works for the Haverford Singers, New Jersey Music Teachers Association and numerous Westminster students. His performance of Beethoven's Choral Fantasy was listed among the best performances in New Jersey by the Star-Ledger. In addition to serving on Westminster's faculty, he is staff pianist for the Martha's Vineyard Camp Meeting Association.
Born in Santiago, Chile, Ena Bronstein Barton began her career in South America, touring her native continent. After winning a national piano competition, she traveled to New York to study with Claudio Arrau and Rafael de Silva. Her New York debut at Town Hall was received with critical acclaim. Since then, Ms. Barton's career has taken her across the United States, back to South America, to Europe, the Near and Far East, Australia and New Zealand. Among her engage­ments abroad was an extended tour of Israel and Europe, highlighted by performances as soloist with orchestras in Jerusalem, Luxembourg and Rome.
---
The article continues after this ad
---
---
Phyllis Alpert Lehrer is known internationally as a performer, teacher, clinician, author and adjudicator.  She has given master classes, workshops and enjoyed an active concert career as a soloist and collaborative artist in the United States, Canada, Central America, Asia and Europe. Her performances have met with much critical acclaim.  The Times of London praised her "Warmth and vibrancy at its best,"  and The New York Times praised her "admirable musicality." 
Westminster Choir College of Rider University is located at 101 Walnut Lane in Princeton.  To learn more about this performance, go to www.rider.edu/arts.