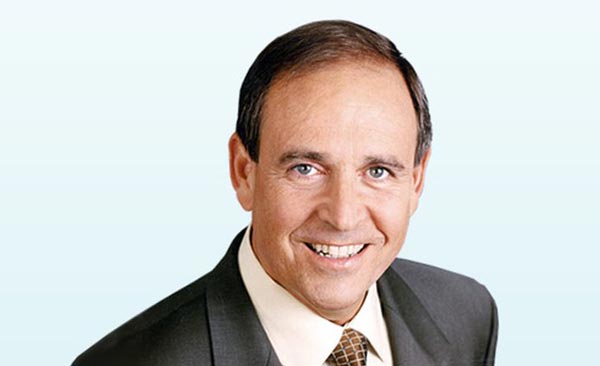 The political climate in the United States—with its right and left, red and blue, conservative and liberal—prompts this question: Is reconciliation possible?
Walter Anderson's play—"The Trial of Donna Caine"—beginning its world premiere on October 16 at the George Street Playhouse, will pose the same question about individual characters: However severe our differences, can we forgive each other and move on together toward some common good?
Anderson said in an interview that he was inspired to write this play by an event that occurred in 1956 at the Marine recruit facility at Parris Island, South Carolina.
In that incident, a respected drill instructor marched a platoon of underperforming recruits into Ribbon Creek, a swampy tidal stream, where six of the recruits wandered into deep water and drowned.
The drill instructor was subject to a court-martial and ultimately was busted to private but allowed to stay in the Corps; he was burdened with guilt over the deaths of the recruits for the rest of his life.
---
The article continues after this ad
---
---
The incident, which had received intense media coverage and resulted in permanent changes in Marine boot camp, fascinated Anderson, a former journalist, who served with the Corps in Vietnam.
"I spent two years studying Ribbon Creek," he said. "I read the entire trial. I knew just about as much as you could know about it. I realized at the time that it was a great story."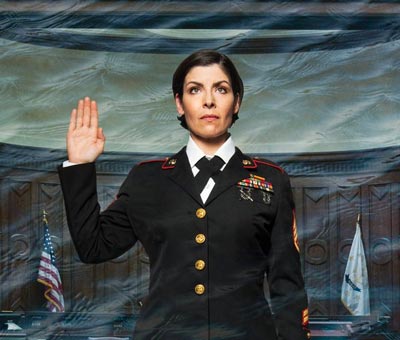 Anderson said he put the topic aside for a few months but woke up at around 2 one morning wondering what would have happened if the circumstances of the case had been different:
"What if instead of six recruits drowned, there were five and three were women—and the drill instructor was a woman?"
Enter Staff Sgt. Donna Caine, the drill instructor, and several other Marine and civilian personalities who people Anderson's fictional account. Caine led those recruits into the Tidal Creek—contrary to orders—because she thought they didn't trust each other and believed the swamp experience would jar them into a new relationship.
Caine's case has been moved from Navy jurisdiction to a federal court and two civilian lawyers—Emily Zola Ginsberg and the "radical" Vincent Stone—have taken agreed to defend her as a favor to a judge of their acquaintance.
The judge is a Marine veteran and the grandfather of one of the dead recruits, and—anticipating a whitewash by the Corps—he wants to know exactly what happened in Tidal Creek, Anderson's invention.
Ginsberg and Stone have a big obstacle to overcome from the start: Caine says she was responsible for the deaths of the recruits, and she will plead guilty for the sake, as she sees it, of the Marine Corps and the families of the dead recruits.
What ensues is a drama also involving, in a complex web, Marine Colonel Sandra Eden, Sergeant Major Clayton Williams, Gunnery Sergeant Jake Walker, civilian prosecutor Roy Gill, and Federal Judge Olivia Easton. 
"We're in a time of great polarization," Anderson said, "and you won't find greater polarization than exists between Donna and Emily and in the people around them. How can it be reconciled? Can it be reconciled?
"Donna and Emily cannot reconcile until they stop stereotyping or pigeonholing each other. Each believes initially that she understands the other, and she really does not. And once you vilify someone of a different point of view, you can't communicate.
"You have to allow yourself to be vulnerable. Until they are able to be vulnerable with each other, they can't reconcile.
"They are people from vastly different cultures. You don't find out the similarity between them until the end of the play – through the characters themselves."
Characters, in fact, are what matter most to Anderson as a playwright.
He said that when he first conceived of this play, his first step was not to concoct a plot, but to create characters. 
After that 2 a.m. wakeup call, he said, "I wrote long biographies of all nine of the characters. There are no small characters in this play. Every one is essential to understanding. I wrote out their biographies as though they existed, and I got to know them. The play evolved in that way."
"The Trial of Donna Caine" is Anderson's second play. His first was "Almost Home," which deals with what happens when a soldier returns from military service in Vietnam. "Almost Home" was performed in 2014 at the Acorn Theater in Manhattan.
Anderson was a newspaper journalist and editor or "Parade" magazine and eventually chairman and CEO of Parade Publications.
He sees a parallel between his work in a newsroom, where "you smoked even if you didn't smoke," and the business of mounting a play.
"It's the reason I became a playwright,'' he said. "It's like a city room— collaborative. You are all working toward the same goal. 
"I used to hate to leave the city room—I was afraid I'd miss something. My favorite night was election when we stayed up all night to gather the figures for the next day.
"Working with actors and directors you get that same collaborative feeling."
That collaboration with respect to "The Trial of Donna Caine" is taking place at the temporary home of the George Street Playhouse on College Farm Road, off Route 1, in New Brunswick.
"The Trial of Donna Caine," directed by George Street artistic director David Saint, opens the theater's 2018-2019 season from October 16 through November 11.
To purchase tickets or for more information, visit the George Street Playhouse website at www.GeorgeStreetPlayhouse.org, or call the box office at 732-246-7717.