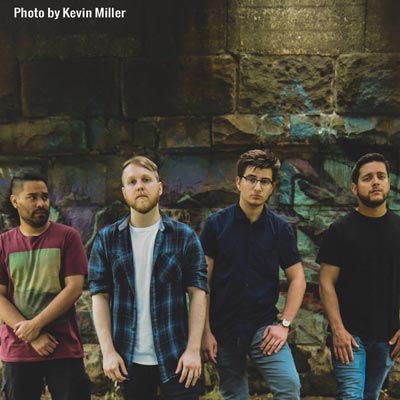 (PISCATAWAY, NJ) -- Visenya, a four-piece band from Piscataway, will release their debut EP, Common Place, on May 31.  The Rock / Alternative / Post-Hardcoreband will celebrate its release on June 1st with a special basement show in Bound Brook. 
Visenya was started in 2014 and includes James Perry (Vocals), Chris Lynch (Guitar), Brian Herrera (Bass), and Nick Skid (Drums).
Visenyat released their debut single, "Tides," at the end of 2017, which blended energetic and technically impressive instrumentation with catchy and intriguing vocal melodies to showcase the band's unique twist on the post-hardcore genre.
Issues Magazine said, "An extremely tight, well-constructed piece of music firmly in the tradition of good post hardcore."
The first single from the album is "Simple Conversations" and the video is seen here.
---