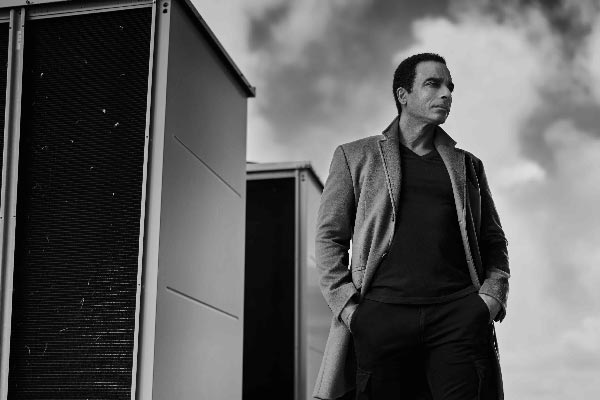 (RAHWAY, NJ) -- With a career spanning over two decades, three Grammy Awards, 20 million albums sold, and starring roles on Broadway, the acclaimed, romantic sounds of Jon Secada, have resulted in numerous hits in English and Spanish, establishing him as one of the first bilingual artists to have international crossover success. Adored by millions around the world, he is recognized as an international superstar by both fans and peers alike for his soulful and melodic voice. On February 24, Secada brings his bilingual talents to the main stage at the Union County Performing Arts Center.
Acknowledged as Humanitarian of the year in 2016 by The Muhammad Ali Foundation, Secada's career skyrocketed in 1991, with the release of his self-titled debut album    Jon Secada (SBK/EMI), which sold over six million copies worldwide, was certified triple platinum in the U.S., and reached No.15 on Billboard's Pop album chart. The Spanish-language version of the album, Otro Dia Mas Sin Verte (EMI-Latin), went on to become the Number One Latin album of 1992 and earned Jon his first Grammy Award, for "Best Latin Pop Album." Three more top 20 Billboard hits would eventually come from that album including "Angel," "I'm Free," and "Do You Believe In Us." The unprecedented success for Secada continued in 1994 with the platinum selling release of his second album Heart, Soul and Voice (EMI), which garnered another top 10 hit, "If You Go", and followed with his third album, Amor, earning him his second Grammy Award for "Best Latin Pop Performance."
Beyond his own hits, Secada is widely recognized for his impeccable producing and songwriting skills. One of his first major breaks came from collaborating with Gloria Estefan in the late 1980s, which led to him co-writing her #1 hit single, "Coming Out of the Dark."  Since then, Secada has gone on to pen countless popular songs for superstars such as Jennifer Lopez and Ricky Martin. Still friends to this day, Estefan shares the world's passion for Secada's talent, remarking, "I've been a big fan of Jon's since I first heard his beautiful voice! He's one of those special singers that makes my hair stand on end!" Ricky Martin for whom Jon wrote the #1 hit, "She's All I Ever Had," raved, "In addition to being a great human being, Jon has an innate talent for writing beautiful songs. All of us artists who have worked with him sincerely admire him."
Secada's impact goes beyond music as he has devoted himself to assisting various charitable groups all over the world through his personal organization, "Jon Secada Charities." He has been active with many causes to help Hispanic Americans, children, education, AIDS research, and child abuse. His commitment to education and helping others led him to create the Jon Secada Music Scholarship at the University of Miami. He's also led an ongoing effort to raise awareness for Hepatitis C by partnering with pharmaceutical giant MERCK and The American Liver Foundation. For his efforts, The Pan American Health Organization recently honored Secada with an award that acknowledged him as a leader in Hepatitis C awareness around the world.  In September 2012, Jon also headlined the "Miami Rocks The Troops" benefit concert, supporting US military veterans across the country.
In addition to numerous recordings such as "Same Dream" and "Classics," in the late 2000's, in 2011, Jon released his seventh Spanish album, Otra Vez (YMe/Pyramid), which received universal acclaim, and spawned multiple hits on radio stations, worldwide.  Secada continued a musical legacy with the release of "I'm Never Too Far Away", which charted top 25 on Billboard.   The single and music video commemorated the 20th anniversary of Secada's music career and the release of his official RIAA Gold hit "Just Another Day." The song also marked Secada's first collaboration with Billboard Magazine's five time "Producer of the year," and six time ASCAP "Songwriter of the Year" winner, Rudy Perez.
---
The article continues after this ad
---
---
Tickets are available for purchase at www.ucpac.org/events or by visiting the Main Stage Box Office in person. The Box Office can also be reached via email at boxoffice@ucpac.org and phone at 732.499.8226. The Union County Performing Arts Center is located at 1601 Irving Street in Rahway and is easily accessible to major roads and public transportation.
originally published: 2018-01-12 00:00:00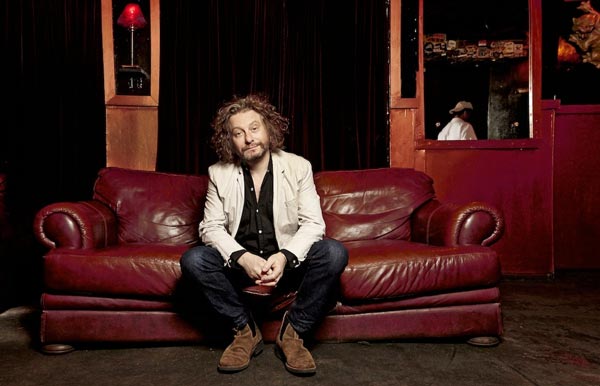 James Maddock To Perform At Benefit For Lizzie Rose Music Room
(TUCKERTON, NJ) -- Singer-songwriter James Maddock will perform at the Lizzie Rose Music Room in Tuckerton on Friday, March 2nd at 7:30pm.  The concert is a benefit for the non-profit listening room that presents a variety of music each month, including blues, jazz, bluegrass, rock, soul, country, and singer-songwriter. Tickets for the benefit concert are $25.00 in advance and $30.00 at the door.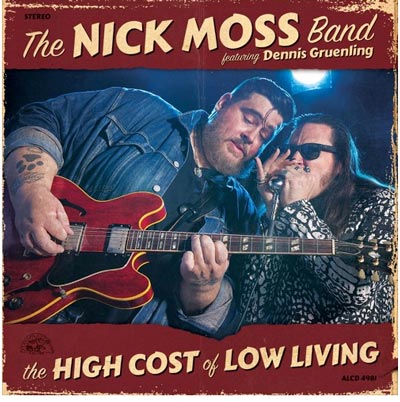 The Nick Moss Band featuring Dennis Gruenling To Celebrate Alligator Records Debut At Roxy & Dukes
(DUNELLEN, NJ) -- Chicago blues group, The Nick Moss Band Featuring Dennis Gruenling, celebrate their Alligator Records debut, The High Cost of Low Living, at Roxy & Dukes Roadhouse on Tuesday, March 13 at 8:00pm. The album is a tour de force of the classic Chicago blues ensemble sound that world class guitarist/vocalist Moss and master harmonicist/vocalist Gruenling know, live and love. Tickets are $10 in advance and $15 at the door.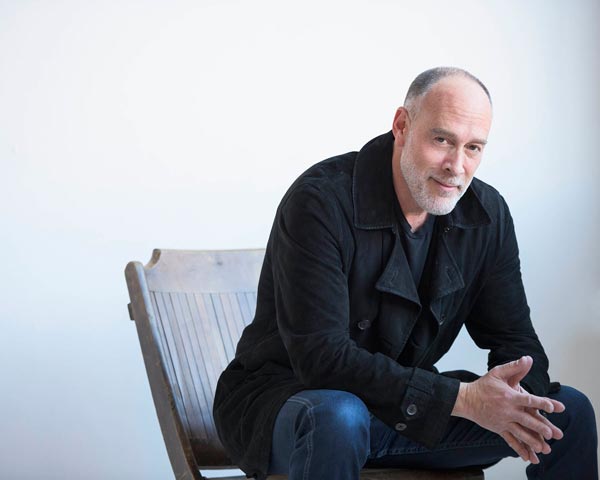 Mayo Presents Marc Cohn with The Blind Boys of Alabama
(MORRISTOWN, NJ) -- Singer-songwriter Marc Cohn, best known for his megahit "Walking in Memphis," performs at Mayo Performing Arts Center on Friday, March 16 at 8:00pm. Joining him onstage will be the revered gospel group, The Blind Boys of Alabama. Tickets range from $29-69.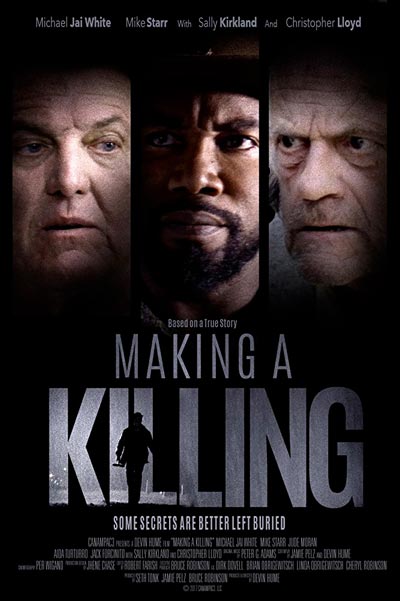 Garden State Film Festival To Present The East Coast Premiere of "Making A Killing"
(ASBURY PARK, NJ) -- The 16th Annual Garden State Film Festival will present the East Coast premiere of "Making A Killing," a new independent feature film from Tinton Falls, New Jersey native Devin Hume (Director/Producer/Co-Writer) and Bruce Robinson (Executive Producer/Producer). Starring Michael Jai White, Mike Starr, Jude Moran, Aida Turturro, New Jersey's Jack Forcinito with Sally Kirkland and Christopher Lloyd, this twisted modern-day crime mystery BASED ON A TRUE STORY, tells the story of three morticians who get caught in a web of greed and deceit, involving buried treasure and a tangled love affair.