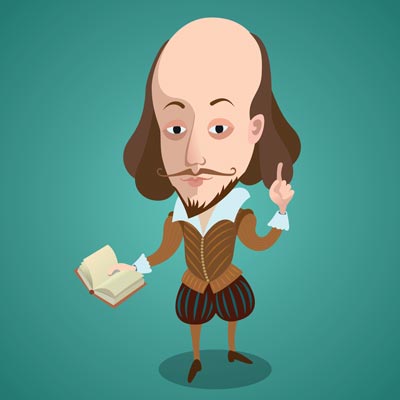 (RED BANK, NJ) -- Two River Theater continues its season of theater for all audiences with A Little Shakespeare: The Comedy of Errors, Shakespeare's high-energy comedy about two sets of identical twins, adapted and directed by Sara Holdren. The production will run March 6-11 on the stage of the Rechnitz Theater, featuring a cast of 14 students from 6 New Jersey high schools: Asbury Park HS, Christian Brothers Academy, Howell HS – FPAC, Neptune HS, Red Bank Regional HS – VPA, and Trinity Hall. A Little Shakespeare is supported by OceanFirst, The Jorgensen Foundation, and Monmouth University.
Ticket prices are $20 for adults and $15 for children 12 and under. Student matinee tickets are $12. Tickets are available from tworivertheater.org or 732.345.1400.
In addition to serving as lead theater critic for New York magazine and Vulture.com, adaptor and director Sara Holdren is a theater artist and Artistic Director/co-founder of Tiltyard theater company. She is the recipient of the 2016/17 George Jean Nathan Award for Dramatic Criticism.
"Sara Holdren is one of the most insightful critics writing about contemporary American theater," says Artistic Director John Dias. "She is also a marvelous artistic collaborator and educator with a lifelong passion for engaging deeply with Shakespeare's language and, as a director, creating rich and clear performances of his plays. All of this makes her the perfect person to adapt and direct our production of the madcap Comedy of Errors this season." 
A Little Shakespeare
---
The article continues after this ad
---
---
Celebrating its 5th season as one of Two River Theater's most popular programs, A Little Shakespeare introduces the works of Shakespeare to hundreds of young people each year. Through this program, Two River produces a 75-minute abridged version of a Shakespeare play, cast with student actors, directed and designed by theater professionals. The program includes opportunities for students to work as an assistant director, assistant stage manager, assistant designer, and on the production's run crew.
Performance Schedule and Accessibility
Performances of A Little Shakespeare: The Comedy of Errors are Tuesday, March 6 at 10:30am (student matinee), Wednesday, March 7 at 10:30am (student matinee), Thursday, March 8 at 10:30am (student matinee), Friday, March 9 at 10:30am(student matinee) and 7pm, Saturday, March 10 at 2pm and 7pm, and Sunday, March 11 at 2pm.
Each student matinee will include an in-school pre-show workshop conducted by a professional Two River teaching artist, as well as a talkback after the show with the student actors.
The matinee on Saturday, March 10 will be a Relaxed Performance. Two River Theater offers relaxed performances that support people on the autism spectrum and welcome them to the theater. Adjustments are made for relaxed performances, including keeping house lights on at low levels and sound at comfortable levels, especially for startling or loud sounds. Patrons are free to talk, move around, or leave their seats during performances, and iPads and other electronic devices used for therapeutic purposes are allowed in the theater. Two River staff and volunteers with autism training provide assistance at all relaxed performances
Sponsorship
Two River Theater's Education programs are supported by The Stone Foundation of New Jersey, The Mary Owen Borden Foundation, Investors Foundation, The Community Foundation of New Jersey, The Jorgensen Foundation, New Jersey Natural Gas Charity, and OceanFirst, and are made possible in part by the New Jersey State Council on the Arts, a Partner Agency of the National Endowment for the Arts.
Two River Theater is supported in part by funds from the New Jersey State Council on the Arts, a Partner Agency of the National Endowment for the Arts, the Greater Kansas City Community Foundation, Monmouth University, The Shubert Foundation, The Geraldine R. Dodge Foundation, Riverview Medical Center, The Stone Foundation of New Jersey, Doris Duke Charitable Foundation, The Blanche and Irving Laurie Foundation,  The Harold and Mimi Steinberg Charitable Trust, The Horizon Foundation for New Jersey, Springpoint Senior Living Foundation at The Atrium at Navesink Harbor, Bank of America Charitable Foundation, Jorgensen Foundation, US Trust, Wells Fargo, William T. Morris Foundation, Kessler Foundation,  Investors Foundation, The John Ben Snow Foundation, VNA Health Group, Brookdale Community College, and many other generous foundations, corporations and individuals.
Since its founding in 1994, Two River Theater has been committed to creating great American theater by developing and producing work by some of the country's leading artists. We are proud to be viewed as a vital cultural resource in the community of Red Bank, New Jersey. Through 10 theatrical productions each year (including world premieres, musicals, classics and theater for young audiences) and 40+ annual events happening around Monmouth County, we produce exceptional theater and cultivate engaged audiences. Two River Theater is under the leadership of Artistic Director John Dias and Managing Director Michael Hurst. For more information, visit tworivertheater.org