By Gary Wien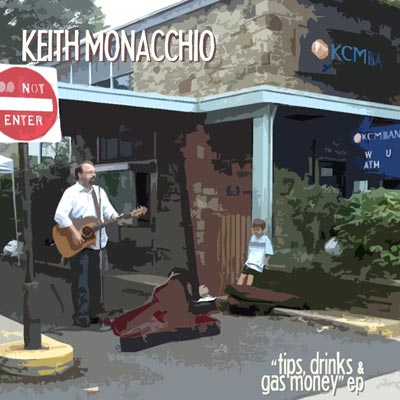 One trend I've noticed recently is that in addition to artists putting out singles on a more regular basis, they're also putting out EPs more often than ever before. Many are utilizing music sites like Noisetrade.com as a place to showcase an EP and hope to introduce their music to a larger audience. When I come up with my list of Top Albums of the Year, I generally restrict the list to those with 6 or more songs. I just don't think it's fair to compare the work of an EP with 4 songs to a complete album. Nevertheless, many of the best releases each year are EPs, so I like to highlight my favorites.

Top EPs of 2012
In alphabetical order



The Cheek Of Her -- Megaphonic


Brian Fitzpatrick & The Band of Brothers -- The Northern Lights EP


Here & Sea -- Acoustic EP


Keith Monacchio -- Tips, Drinks & Gas Money EP


Playmaker -- Helicopter EP


Red Horse -- Hard Control


Scott Miller and Rayna Gellert -- CoDEPENDENTS


Since The Penguin plays indie music, sometimes it's difficult to get releases as soon as they come out. Generally, indie bands take a bit longer to promote their records due to limited resources. A good indie record might still be reaching radio stations two or three years after its release. In addition, as an independent radio station, we're also limited by our own budget. So, here are some of the records that would likely have made previous Top Albums lists had we received them earlier...
---
Top Forgotten Discs That Appeared In 2012
In alphabetical order


9 Tomorrows -- Gravity In Love
Bullet Bob & The Colts -- It's All About The Song
Glen Campbell -- Ghost On The Canvas
Pete Donnelly -- When You Come Home
Earthman -- Remember
Eyelit -- Elephant EP
Hemingbirds -- Death Wave
Lynda Loveless -- Indestructible Machine
David Mayfield Parade -- The David Mayfield Parade
Matthew Reed -- Come And Drink
Paul Thorn -- A Long Way From Tupelo
The Valery Trails -- Ghosts & Gravity
Corey Wagar -- On The Edge

Listen to great tunes like these every day on The Penguin
---

Gary Wien is a three-time winner of the Asbury Music Award for Top Music Journalist. He currently writes for NewJerseyStage.com and Jersey Arts, and serves as Program Director for ThePenguinRocks.com, an online radio station spinning indie rock and roll.

---
---
Gary Wien has been covering the arts since 2001 and has had work published with Jersey Arts, Elmore Magazine, Princeton Magazine, Backstreets and other publications. He is a three-time winner of the Asbury Music Award for Top Music Journalist and the author of Beyond the Palace (the first book on the history of rock and roll in Asbury Park) and Are You Listening? The Top 100 Albums of 2001-2010 by New Jersey Artists. In addition, he runs New Jersey Stage and the online radio station The Penguin Rocks. He can be contacted at gary@newjerseystage.com.
---