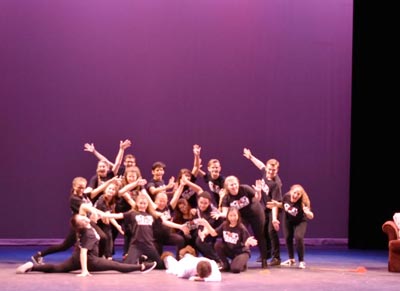 (TOMS RIVER, NJ) -- The winner of the Engage Toms River Giving Tuesday Theater Group Challenge People's Choice award is the Toms River High School North Nautical Stars Theatre Company.  They have won $5,000 as chosen by the public in an online vote.  The company performed their own, original musical comedy called TheatreVision at the Jay and Linda Grunin Center for the Arts at Ocean County College as part of the Engage Toms River Giving Tuesday Theater Group Challenge on November 29, 2016.
The Toms River North Nautical Stars Theatre Company joins the winner of the Adjudicator's Choice award, the Ashley Lauren Foundation Theatre Ensemble of Monmouth County. In total, $10,000 was given out to the winners of the Engage Toms River Giving Tuesday Theater Group Challenge.
Please visit www.engagetomsriver.com for more information on the event, winners and all participating theater groups.
The Engage Toms River Giving Tuesday Theater Group Challenge is presented by Jay and Linda Grunin Foundation, an organization that uses philanthropy to increase citizen activity and economic development opportunities through the arts, healthcare and education. The Foundation is a proactive grant maker heavily active in the communities it has targeted to make an impact in, and is committed to identifying leaders and teams who it feels can bring their organizations to the next level, and beyond. Since 2013, it has invested over $8 million in the community, with an additional $14 million committed. For more information on the projects and impact the Foundation has made, please visit www.jayandlindagruninfoundation.org.
Photo by Adam Binder, Creative Click Media
---
originally published: 2016-12-08 14:33:50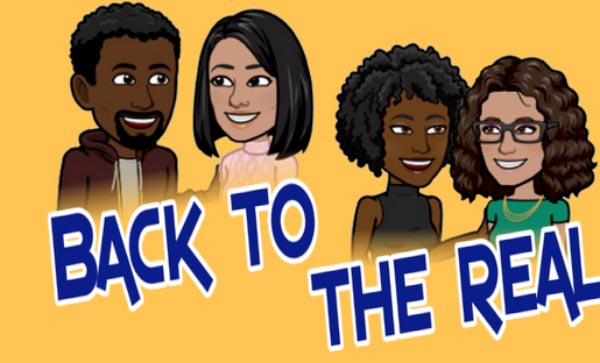 Crossroads Theatre Presents The World Premiere of "Back To The Real" by Pia Wilson
(NEW BRUNSWICK, NJ) -- Crossroads Theatre Company presents the World premiere of Pia Wilson's new comedy Back To The Real from May 11 through May 20. The production takes place at Mastrobuono Theater in New Brunswik. The play explores race, colorism within the African-American community, sexism, and anti-LGBTQ sentiment. How are the brother and sister going to (or not going to) stand up for each other?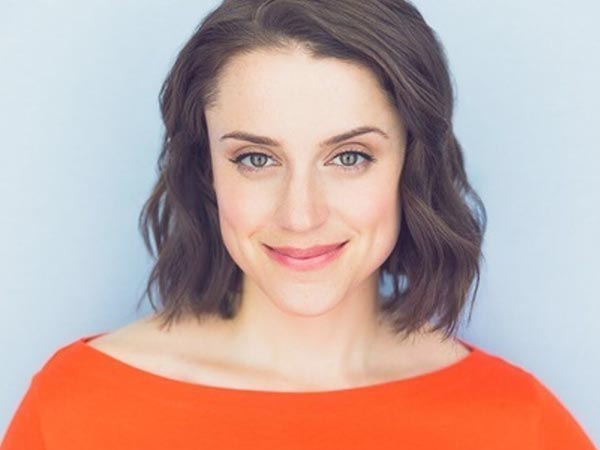 Carly Zien and Philip Goodwin to star in "Trying" at George Street Playhouse
(NEW BRUNSWICK, NJ) --  Philip Goodwin (Broadway's The Diary of Anne Frank, The School for Scandal) and Carly Zien (Amazon's The Marvelous Mrs. Maisel, POP TV's Nightcap) will star in Trying by Joanna McClelland Glass, on stage at George Street Playhouse from March 13 - April 8, 2018. The poignant drama will be directed by Jim Jack, who will be helming his second GSP mainstage production following the widely acclaimed 2016 production of My Name is Asher Lev.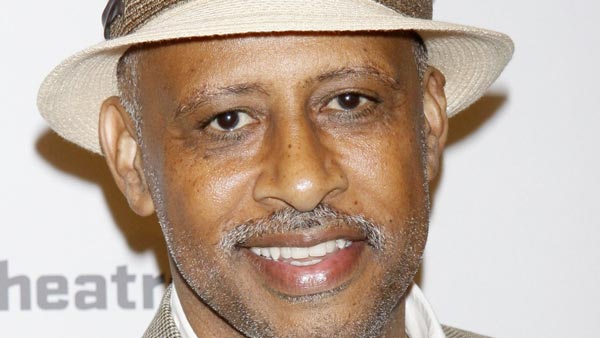 Lewis Center for the Arts' presents Ruben Santiago-Hudson in Residence
(PRINCETON, NJ) -- Award-winning director, playwright, and stage and film actor Ruben Santiago-Hudson will direct a reading of August Wilson's play Seven Guitars and discuss diversity in American theater in a conversation with Assistant Professor of Theater Brian Herrera as part of a week-long residency at Princeton University. The conversation will be held on February 27 at 1:30pm in the Godfrey Kerr Studio and the play reading on March 2 at 7:30pm in the Donald G. Drapkin Studio, both venues at the Lewis Arts complex on the Princeton University campus. These events are free and open to the public.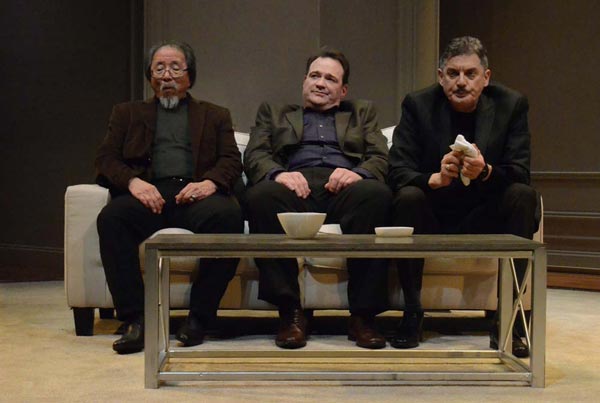 "Art" Gets Rave Reviews At Centenary Stage
(HACKETTSTOWN, NJ) -- Critics are raving about Centenary Stage Company's all – star production of Yasmina Reza's Tony Award winning Art which continues its run in the Lackland Performing Arts Center now through March 4. "This production directed by the multi-talented Anne Occhiogrosso, starring a trio of outstanding Broadway, film and television vets, Randall Duk Kim, Kevin Carolan and CSC's own Carl Wallnau provides an exceptional theater experience worthy of any stage." (Rick Busciglio, NJ Footlights).