By Gary Wien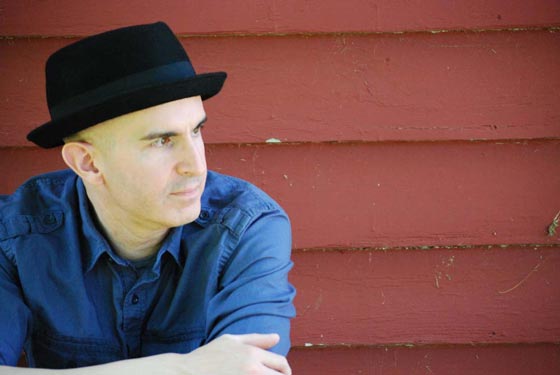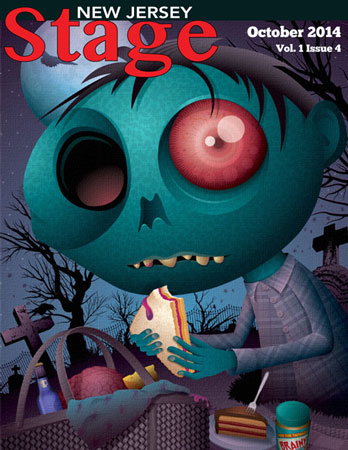 This article was originally designed to be read in the October 2014 issue of
New Jersey Stage magazine. To read it in its original format, click here


Boy meets girl... boy loses girl... boy winds up writing an album about losing girl... boy finds himself promoting the album to men across the country who order razor blades by mail. It's the same old story, right?

For Tommy Strazza it is.
Strazza turned the pain of heartbreak into a wonderful album called Songs From The Escape, which just happened to appear in the Dollar Shave Club monthly newsletter and their blog. This means that one of the best breaks of his career came from the end of a relationship. It may not kill the pain, but it helps.
Heartbreak will always be a source of inspiration. Songwriting is also a source of therapy and provides a way to get over the hurt. For Strazza, heartbreak not only helped him write some of his best songs, but largely contributed to an album he never saw coming due to the costs for recording and putting a record together. Thankfully, he happened to stumble upon a wonderful way to record for free.
"Songs From the Escape" was literally recorded in his Ford Escape.
He was living with his girlfriend in an apartment building at the time. He needed to practice for an upcoming gig, but couldn't play guitar in his apartment without disturbing the neighbors so he decided to sit in his car. Tommy planned on recording his practice session and listen to it when he headed back inside. What he heard on the recording surprised him.
"After listening to it, I couldn't help but notice that the recording sounded really good," he recalled. "I decided right then and there that I was going to make an acoustic album in my car. After some procrastination, I finally started the project on July 4th 2013, after sharing the idea at a coffee meeting with Jerzy Jung. It was finished just over a year later."
The title "Songs From The Escape" is both an ode to the makeshift recording studio and the idea of leaving a bad relationship. Strazza says he likes the way the double meaning can be light and heavy at the same time. The album is the same way, it has some very serious songs and some incredibly fun ones. "They're not all sad songs. Some are funny, some are regretful, some are lighter, some are heavier. Lots of different angles. Who wants to hear 10 depressing songs in a row? Not me," said Strazza.
Strazza is a true working musician. He teaches 20-25 guitar students a week in a lesson studio by day, and play gigs at night. Some of those gigs are with a Beatles tribute band called Hey Bulldog. The Beatles, along with Prince, are two of the biggest influences in Strazza's music and both are on display here. In fact, this record reminds me of the type of solo work John Lennon used to release. Songs like "My Love" and "Sunday" have the simple, powerful — and personal — lyrics that Lennon was known for. Musically, songs like "Move Along" and "Last Transmission" remind me of the upbeat, folky beat of songs like "Crippled Inside" in which the lyrics meander in the opposite direction of the music being played. Not shunning away from his McCartney influence, songs like "State of Emergency" remind me a bit of Paul's work with Wings. "Love's Got Nothing To Do With What's About To Go Down Between You And Me" might be the funkiest song ever recorded in a car and contains a title that could make Prince proud.
Strazza opens his life up to the listener in ways he's never done before. He shows the highs and extreme lows of a breakup in action. The album begins with a look back at the moments when problems were first noticed and ends with saying goodbye.
"It was very therapeutic," said Strazza. "I needed to get it out. Writing and singing these songs out loud helped me cut through the B.S. and get to the real stuff that was going on inside of me. I think a lot of people ignore those feelings, in order to just move on without learning about themselves, making improvements, and becoming more mature and prepared for when the next one comes along. Many times we will wind up going on to make the same mistakes the next time around.

"This is the most personal record I have ever made, and oddly enough it has been the easiest of all of my records to make," he added. "I also had the best supporting cast a singer/songwriter could ever ask for."
The supporting cast included Jerzy Jung, Deirdre Forrest, Michael Askin, Gerry Rosenthal (Big Wake), Anjelia, Peter Horvath (The Anderson Council), and Bob Hart (Claire and the Reasons) as well as post-production experts Erik Kase Romero, Arlan Feiles, Mike Strazza and 2014 Grammy Winner, Tom Ruff.
The album's opening track ("The First Time") featuring a duo with Deirdre Forrest while "My Love" features the vocals of Jerzy Jung. Having female voices on these two tracks help solidify the concept of the album.
"I feel that both of those amazing ladies (Jerzy and Deirdre) made those songs equally relatable to both men and women. Something I obviously couldn't have done on my own," said Strazza. "I think they also shed some light on the fact that we're all feeling the very same things, when love is lost. They did an amazing job, and we got their takes down fast. They understood the songs. I am very grateful for that."
Even though budget reasons were largely behind why it's been several years since his last release, Strazza says he wouldn't have wanted to simply release a single or an EP. Albums are special to him.
"I personally like to make an album. I like having a beginning, middle and ending. I like how a lot of Bruce's albums have a narrative thread through all of the songs, like they are scenes in a movie. I like a group of songs that tell an even bigger story. They don't necessarily have to be concept albums, as much as describing a period in either the writer or listener's lives. Many times it's both."
His Beatles tribute band, Hey Bulldog celebrated their 10th anniversary in October. He's also got a 3-piece band called The Strazzacasters with Mark Stewart (Bass) and Brian Prokop (Drums) that started out as a cover band but is getting ready to record an album of original tunes.
Reality and pain sometimes create the best art. Strazza believes that art doesn't just provide an escape, but can also put an image, face, sound, and possibly even a solution to what one, or all of us are going through in a certain period of our lives. He doesn't know what his ex thinks of the album. She's got a copy though. It's called closure.

---
Gary Wien has been covering the arts since 2001 and has had work published with Jersey Arts, Elmore Magazine, Princeton Magazine, Backstreets and other publications. He is a three-time winner of the Asbury Music Award for Top Music Journalist and the author of Beyond the Palace (the first book on the history of rock and roll in Asbury Park) and Are You Listening? The Top 100 Albums of 2001-2010 by New Jersey Artists. In addition, he runs New Jersey Stage and the online radio station The Penguin Rocks. He can be contacted at gary@newjerseystage.com.
---