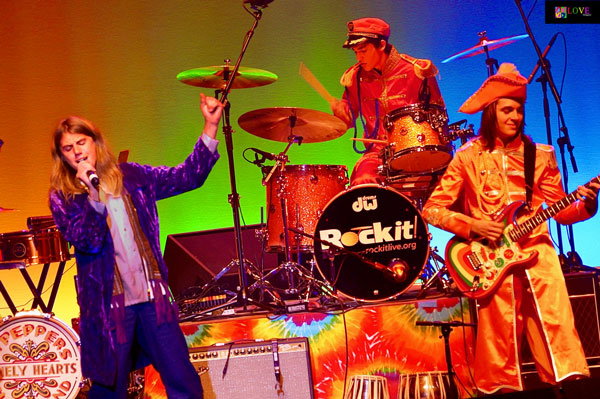 The Count Basie Theatre in Red Bank, NJ, is full of activity this Saturday Aug. 26, 2017 afternoon as kids from the venue's Rockit music education program prepare for their final activity — a 7pm concert showcase.
The premier rock 'n roll experience for musicians ages 8–18, Rockit provides talented youngsters an opportunity to experience the dynamics of working in a rock band while performing with peers to achieve a common goal.
Support for the Rockit program comes from such creative individuals as musician Steven Van Zandt and his wife, actress Maureen Van Zandt, in addition to others in the entertainment field including Vanilla Fudge drummer Carmine Appice and Jacquie Lee — a former Rockit participant who became a finalist on NBC-TV's The Voice.
In addition to Lee, other Rockit alumni have gone on to experience success in the arts touring with Steve Vai, performing with Keith Urban, appearing on television's The X-Factor, and singing on Broadway.
Any student who is already studying with a private music instructor is eligible to audition for the Rockit program. Those who are selected to participate rehearse for six weeks, after which they present their final concert for family, friends, and fans on the Count Basie Theatre stage, all under the direction of Rockit founder and director Bruce Gallipani.
---
The article continues after this ad
---
---
Inside the Count Basie auditorium today, the 50 talented youngsters selected for this session's Rockit program are currently working with Gallipani to prepare for tonight's final concert experience entitled Summer of Love. This event will not only include a live performance of The Beatles' Sgt. Pepper's Lonely Hearts Club Band album, but it will also incorporate a selection of Rascals' hits performed live with this evening's special guest star, Eddie Brigati, a founding member of The Rascals.
As the musicians rehearse in the auditorium, we take a moment to chat with several Rockit participants in the Count Basie lobby.
First, we chat with Justin, 16, from Howell, a guitarist who also sings.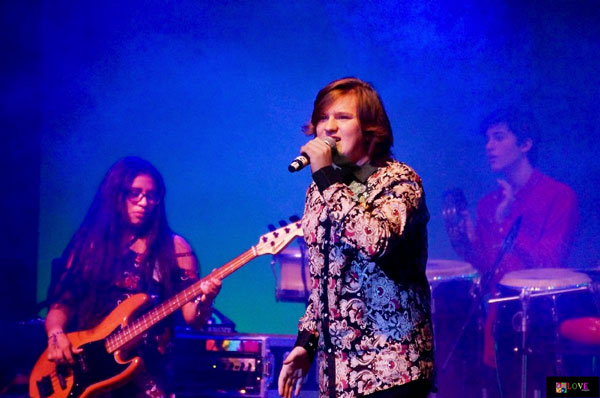 Interested in pursuing a career in music, Justin says he learned about Rockit "through friends" and has been involved for over four years, starting with Rockit Camp for younger kids, and ultimately going on to perform with more experienced colleagues in the program.
Says Justin, "My favorite thing about Rockit is learning new songs. It's really cool to learn all the parts," adding, "and I love that I've been introduced to the music of bands like The Beatles and Bon Jovi at a young age — Rockit is fantastic!"
Robert, 15, from Staten Island, NY, is another Rockit participant. In addition to being a singer, Robert plays piano and keyboards, harmonica, clarinet, and saxophone.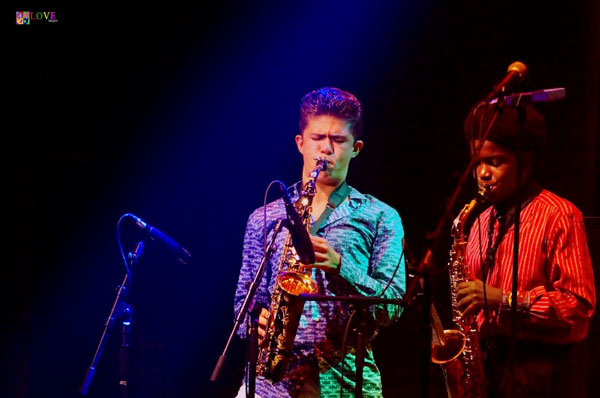 Reveals Robert, "My Mom found the Rockit program online and convinced me to audition. I've been in the program now for three years," noting, "It's really changed my life — I've improved greatly."
Also interested in a music career, Robert contends, "The Rockit concert is the greatest experience ever! The Beatles' songs are fantastic and it's just amazing to get a chance to work with a legend tonight — The Rascals' Eddie Brigati!"
Torie, 19, from Middletown is a vocalist who says, "I saw a Rockit video on Facebook and decided to audition."
Reflecting on how Rockit has altered her listening habits, Torie discloses, "I used to listen to pop, but now I listen to psychedelic music in addition to all different kinds of music."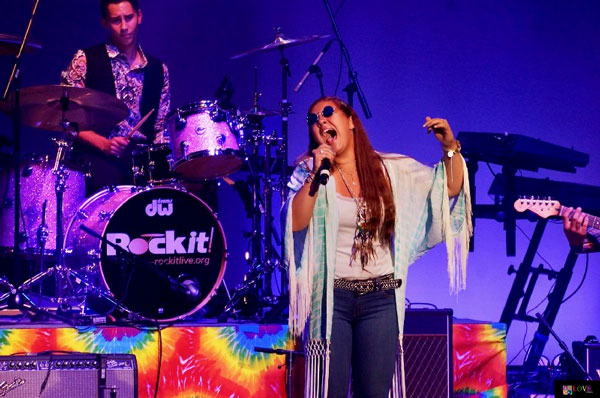 Involved in the Rocket program for six years, Torie reveals, "I've made a variety of friends through this program —and, now, I want to study music in college in California," before concluding, "I'm really excited to be performing 'People Got To Be Free' tonight with The Rascals' Eddie Brigati!"
Finally, Ashley, 18, a singer from Middletown recalls, "My neighbor was in Rockit and I came to see her in a show and I decided to audition."
Continuing, "I love the learning experience I've had for the two years I've been in Rockit," Ashley explains, "I used to only listen to pop, but now I listen to music from the '90s, '80s, and '70s. And, in addition to performing," she acknowledges, "I've even started writing music, too, now."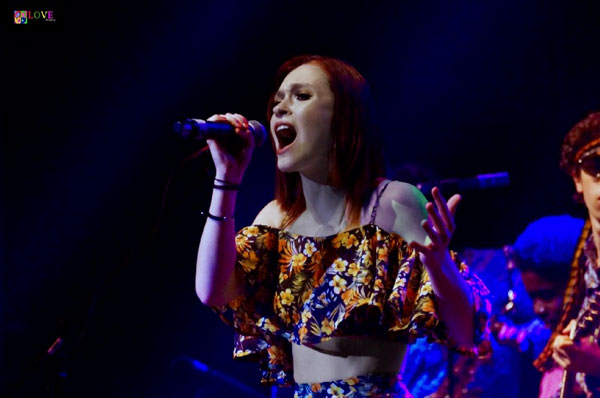 Like her colleagues, Justin, Robert, and Torie, Ashley also would like to pursue a career in music, saying she plans to attend a local community college until, as she explains, "I decide on the best college program for me."
As the Rockit kids continue to rehearse inside the auditorium, out in the Count Basie lobby, we take a moment to chat with several parents of Rockit students.
Jeff from Red Bank, for instance, remarks, "This program is very professional! My child has been a part of Rockit for two years and he's learning how to become a professional musician. The kids here have a ball, but they soon learn there's no time for messing around."
Going on to add, "I'd recommend this program for families with youngsters who are interested in music," Jeff additionally notes, "I hope it continues to grow, as it's really a dream situation for the kids."
Likewise Diane from Forked River states, "My son has been a part of the program for a year and half, and he loves it! He had been very interested in becoming a part of a rock band, but there was nothing down in our area," before concluding, "As a parent, I'm extremely proud to have my child in the Rockit program, so I would absolutely recommend it to others with similar interests — all in all, it's very impressive."
After chatting with the parents, we step outside the lobby into the Count Basie Theatre's outdoor patio area where we take a moment to talk with tonight's special guest star, The Rascals' Eddie Brigati.
When asked about his association with the Rockit program, Brigati exclaims, "I'm so proud to be performing with my Rockit family tonight — I could talk about them forever!"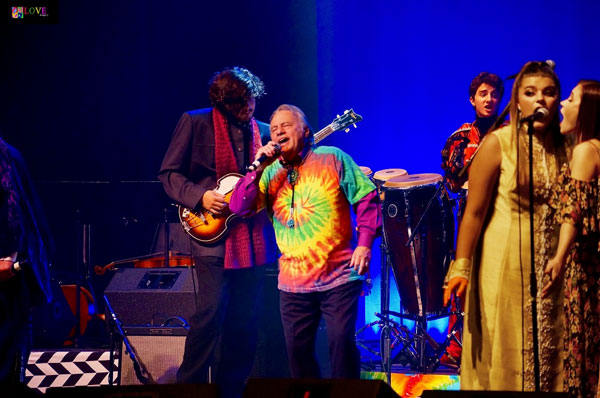 Going on to note, "It's more than just music for a lot of these kids," Brigati reveals, "Director Bruce Gallipani is giving these kids something we never had in our day. To be a part of this program, the kids don't only have to audition to demonstrate their musical ability, but they also have to show enthusiasm and respect — so being accepted into and participating in the program becomes a real confidence builder."
After asserting, "These kids are pure, clear energy. They embrace you. Every little detail, they retain," Brigati additionally concedes with a smile, "I've been bouncing around the stage every rehearsal just trying to keep up with them!"
Out on the patio, we're also introduced to a well-known musician who will be in attendance tonight as an audience member at the Rockit Summer of Love concert — steel guitar player Johnny Farina from Santo and Johnny, the sibling duo who scored a #1 hit record in 1959 with "Sleep Walk."
After watching some of the Rockit kids rehearse this afternoon, Johnny exclaims, "I'm completely taken by these kids! It's really something. These kids have soul! It's really so real what they do — they're performing because they love it."
Once the Rockit rehearsal in the auditorium wraps up for the afternoon, the theater doors open and eager audience members make their way from the patio and lobby into the beautiful Count Basie auditorium.
Opening the show tonight will be a group of musicians who are involved in another innovative music education program — The Reading Samba School — under the direction of AJ Merlino.
The school, located in Reading, PA, offers hands-on percussion instruction for participants of every experience level, from absolute beginner all the way to seasoned professional.
The group performs music inspired by rhythms from all around the world to create a unique experience for participants who currently range in age from six to 60.
The lights dim and the Reading Samba School musicians take the Count Basie stage. They open their portion of the evening's program with call-and-response and echo-playing rhythms played on large conga drums and tambourines, in addition to a number of less familiar instruments such as the caixa, a Brazilian snare drum, and the timbau, a conical-shaped Brazilian hand drum.
Samba leader AJ Merlino whistles calls as the group performs a traditional Brazilian number by Sergio Mendes, followed by a Reading Samba School original composition.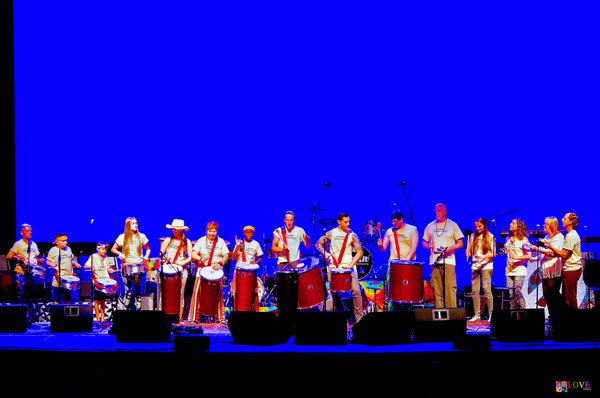 The ensemble gets the crowd clapping along before all of the musicians end together to a cheering and applauding crowd!
Following their energetic performance, Reading Samba School member Ezra, 10, who enjoys playing the caixa, confesses, "At first, I was scared to perform on stage, but then it was fun!"
Bryson, 8, who has been playing in the group for three months, reveals that he, too, likes playing the caixa, in addition to "the large metal shakers." His mom also adds that, as a result of his participation in the group, Bryson will often "find videos on line and watch them to learn various percussion parts."
Lastly, Isaac, 8, tells us he joined the Samba School "so I could work with AJ Merlino." Counting instruments such as the caixa, shakers, and go-go bells among his favorites, Isaac's mom discloses that she loves "how the Samba School exposes Isaac to all different kinds of drum instruction."
After the Samba School performance, a group of young musicians from the Rockit program takes over the Count Basie stage to present the first segment of tonight's Summer of Love show — which features a variety of songs made popular exactly 50 years ago in 1967.
Highlights of the Rockit repertoire include a rockin' rendition of The Byrds' tune, "So You Want to Be a Rock and Roll Star."
The pulsing sound of the rock band — the solid drums, the tight bass, the wailing guitar, not to mention a myriad of keyboards — accompanies the featured vocalist who sings, "So you want to be a rock and roll star? Then listen now to what I say/Just get an electric guitar/Then take some time and learn how to play."
As backup singers dance under the colored spotlights, the music crescendos creating a new generation of rock 'n rollers.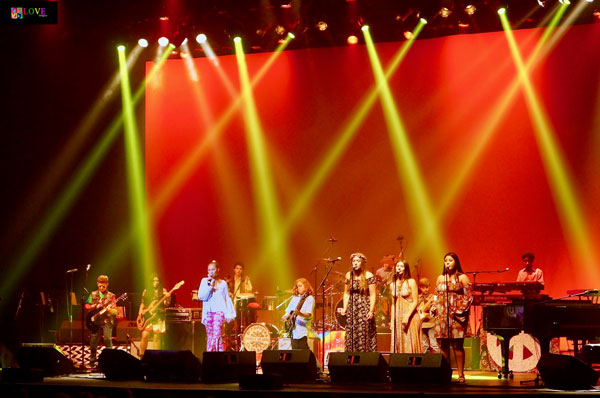 The drums signaling the start of a number of new songs — Strawberry Alarm Clock's "Incense and Peppermint," for instance — the band continuously morphs into new groups with new members, each ensemble spotlighting its own unique style and voice.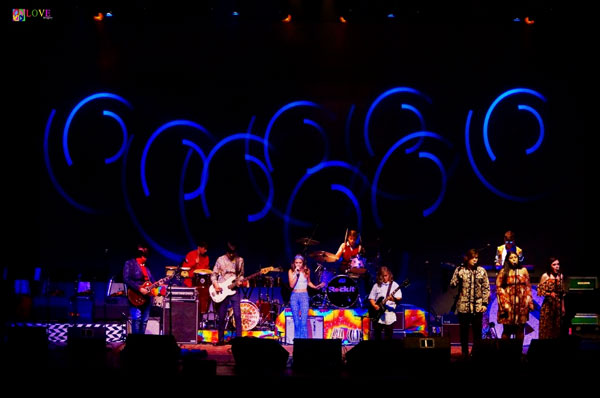 As the various groups of musicians take their turns to perform, it's easy to see why these kids love the Rockit program. The opportunity afforded them to play for an enthusiastic crowd in a beautiful theater with professional-quality direction, sound, and lighting, is simply unlike any other.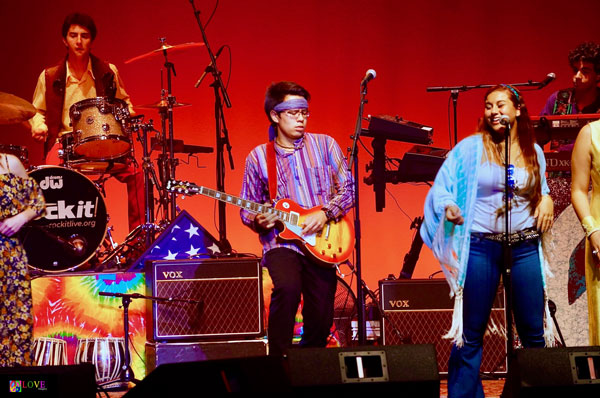 Moving on to additional 1967 hits such as Smokey Robinson and The Miracles' "Tears of a Clown," The Monkees' "Daydream Believer," and John Sebastian and The Lovin' Spoonful's "Darlin' Be Home Soon," these Rockit teens and pre-teens prove they have what it takes to put on a high-quality concert of 60's music, despite their tender ages!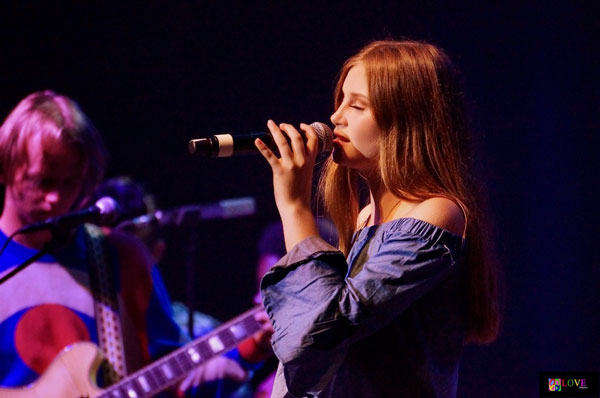 Following up with feel-good numbers like The Turtles' "Happy Together" and dynamic rockers like Cream's "Tales of Brave Ulysses" — smoke rising from the stage and tasty guitar licks galore — the youngsters demonstrate their commitment to the music and the program with some serious rockin' on the Basie stage!
Heads bop along to the infectious beat of the classic 60's sound, ending with smiles all around as audience members wildly applaud and some parents even call out the names of their favorite performers.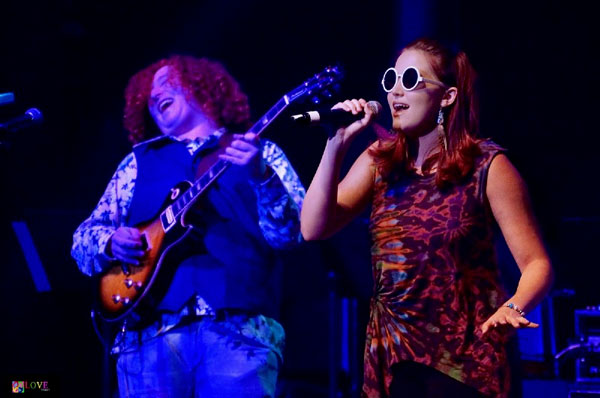 Moving on to such other '67 fare as Jefferson Airplane's "White Rabbit," The Who's "I Can See For Miles," and Tommy James and the Shondells' "I Think We're Alone Now," the talented Rockit kids show that they are absolutely in their element, performing with poise, attitude, style, and heart.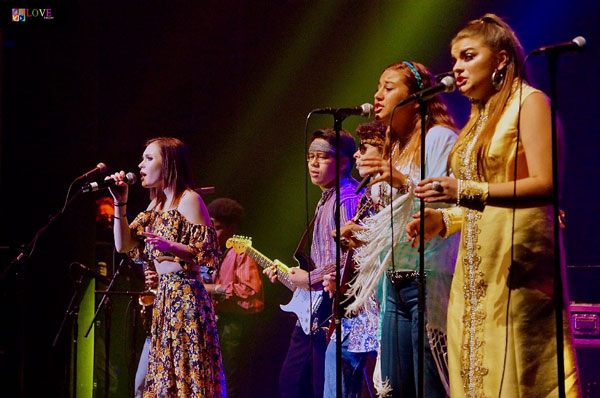 On Mitch Ryder and the Detroit Wheels' "Sock It To Me Baby," for instance, a trio of backup singers does '60s moves including "swim" motions complete with nose holding as they shimmy on down to the beat.
Moreover, after the famous organ intro from Procol Harem's "A Whiter Shade of Pale" permeates the Basie auditorium, the lead singer calls out, "I want to see you swaying your arms." The crowd happily obliges, and the vocalist follows by impressing the crowd with his uninhibited performance.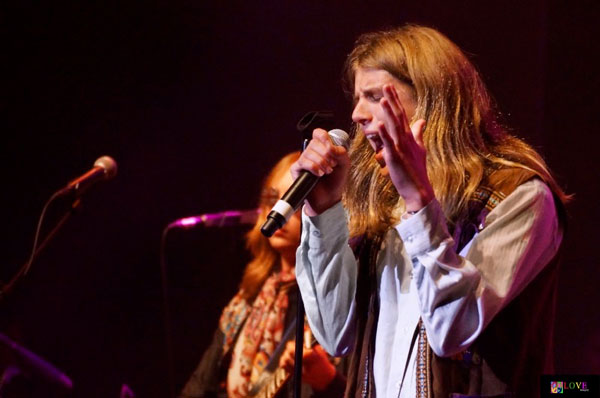 Sax players dance in unison on Aretha Franklin's "Respect," and several older members of The Reading Samba School ensemble join the Rockit kids for a sparkling rendition of Santana's "Everybody's Everything."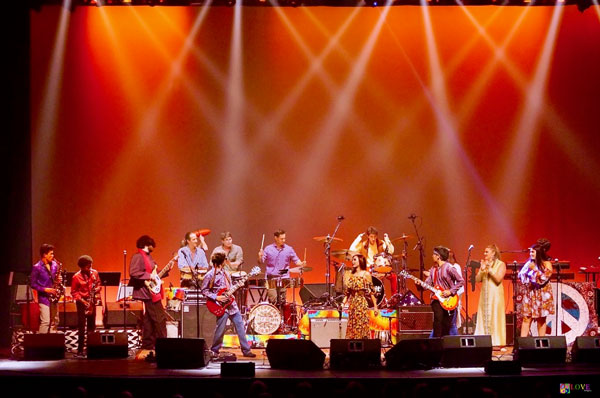 To complete the first segment of the Summer of Love concert, Rascals' founding member Eddie Brigati makes his way out on to the stage to huge applause. 

Together with the Rockit kids, Brigati performs the #1 hit he wrote in '67 with his songwriting partner, Felix Cavaliere — The Rascals' "Groovin'. Everyone both on the stage and in the audience quickly gets in the groove to this classic good vibes song!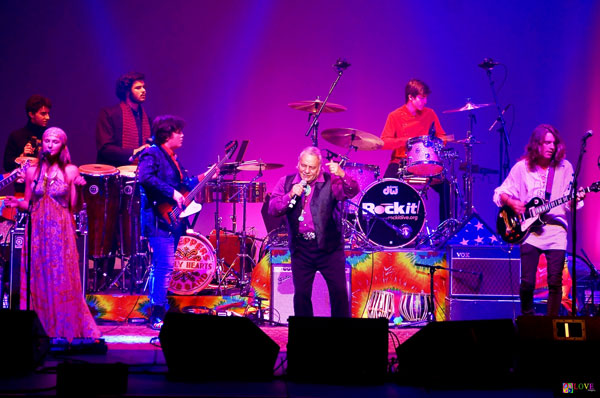 Moving on to yet another of our favorite performances of the evening, Brigati shares the stage with the Rockit kids on a heartfelt rendition of his Top 10 Rascals' tune, "How Can I Be Sure." By the conclusion, it's clear what effect Eddie's presence has had on the lucky participants of this inspirational music education program.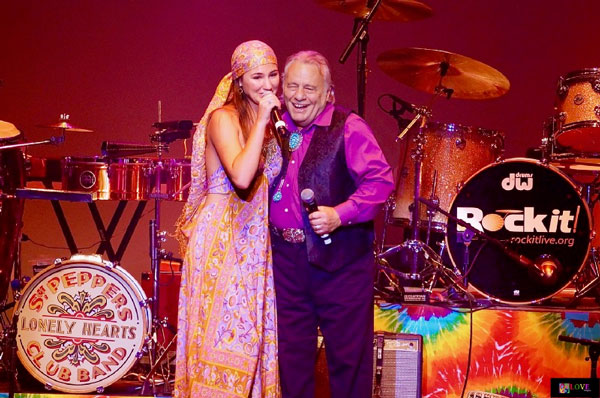 The second segment of the Summer of Love concert — a live presentation of The Beatles' 1967 Sgt. Pepper's Lonely Hearts Club Band album — begins with a dynamic rendition of the title tune, after which Brigati retakes the stage to help his Rockit friends by performing the lead vocal on "A Little Help From My Friends."
Moving on to such other Pepper staples as "Fixing a Hole," "She's Leaving Home," and "For the Benefit of Mr. Kite," it is impressive to see how the Rockit vocalists and instrumentalists — all in costume under the bright stage lights — rotate from song to song and sometimes even switch instruments within songs to achieve the optimal performance effect.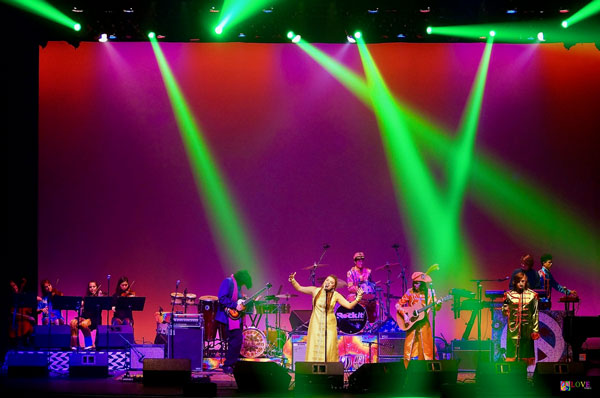 A guest sitar player lends "Within You Without You" the sound of authenticity, and a lighthearted version of "When I'm 64" featuring clarinets is ironic considering that not one of these musicians is even remotely close to being 64!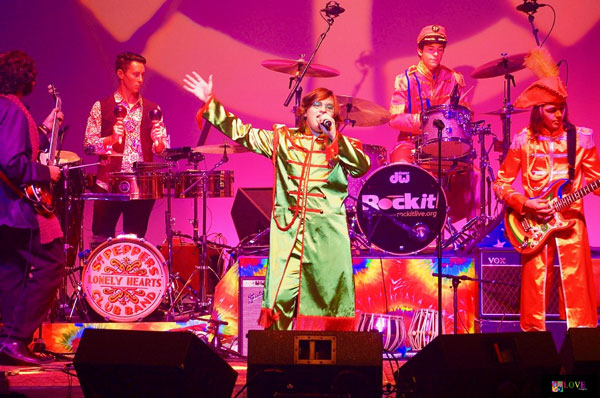 After intricate vocals abound on "Lovely Rita" and impressive sound effects permeate "Good Morning, Good Morning," the Rockit kids completely nail their rendition of The Beatles' masterpiece, "A Day in the Life."
Ending with the musicians' heads down — frozen in time to the extended choral coda — the audience rises to its feet with appreciative applause for this amazing rendition of Sgt. Pepper's Heart's Club Band by this talented cadre of young performers.
For an encore, the entire Rockit cast takes the stage to sing and dance along with Eddie Brigati on a soulful rendition of the classic Brigati/Cavaliere number, "People Got to be Free," singing, "All the world over, so easy to see/ People everywhere, just wanna be free!"
Eliciting immense applause, Rockit founder and director Bruce Gallipani takes the stage, commenting about his kids, "They just performed my dream show. I am so proud!"
After thanking the various teachers, guest artists, parents, benefactors, and Rockit board members for their help in realizing Rockit's educational mission, Gallapani exclaims to everyone involved, "I tell you — you guys rock, man!"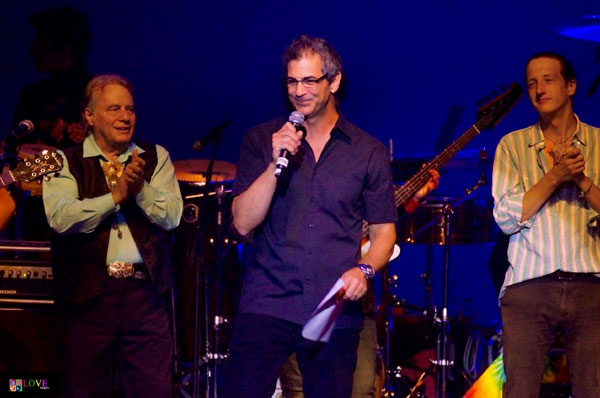 And after Gallipani specifically thanks tonight's special guest artist, Eddie Brigati, Brigati takes a moment to wave towards all of the talented youngsters, take the microphone one final time, and announce to this audience with the utmost confidence, "This is our future!"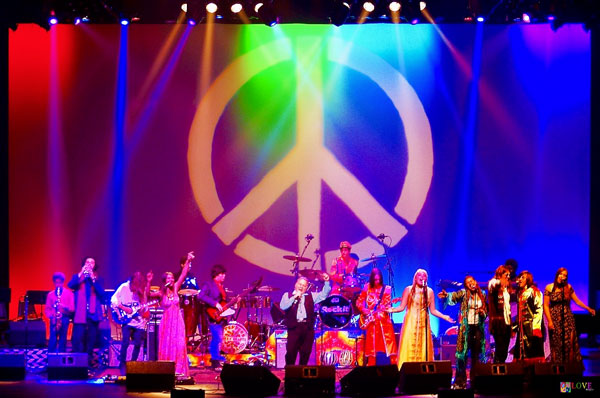 For more information on the Count Basie Theatre's Rockit music education program — including info about their upcoming live performance at Tim McCloone's Supper Club on Sept. 17 and the 2017 Rockit Live Foundation Gala on Oct. 8 in Ocean Township — please go to rockitlive.org. To learn more about the Reading Samba School, please click on readingsambaschool.org. For more information about Eddie Brigati, please go to facebook.com/ebeedbee. Lastly, for future concerts at The Count Basie Theatre in Red Bank, NJ — including Brian Wilson presents Pet Sounds on Sept. 26, Don McLean with Pure Prairie League on Sept. 28, and YES on Oct. 8— please click on countbasietheatre.org.
Photos by Love Imagery
Spotlight Central. Your source for Jersey entertainment news and reviews
Love Imagery Fine Art Photography. all you need. peace/love/flower/power