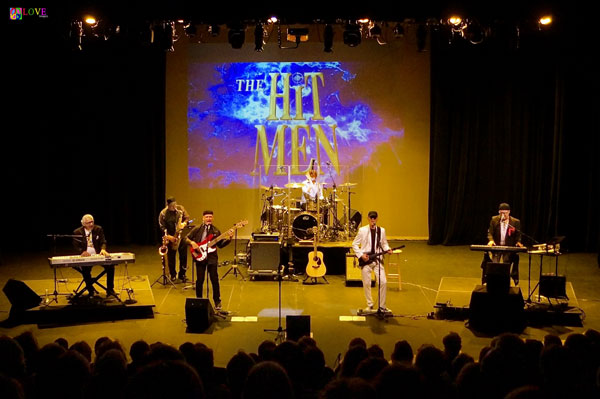 On Friday, October 20, 2017, inside Wayne, NJ's Shea Auditorium on the campus of William Paterson University, vocal mikes are being checked.
A bassist begins to play and soon the sound of a keyboardist's arpeggios join in.
A guitarist's strumming is added to the mix, followed by a drummer's beat and the melodic fills of a tenor saxophone player.
The interweaving of these complex vocal and instrumental lines creates a cacophony of sound which the Shea Center's audio engineer appears to find so inviting — yet challenging — to make this world-class band sound acoustically perfect for this evening's concert performance.
The song they're playing?
---
The article continues after this ad
---
---
Billy Joel's "You May Be Right."
The band playing it?
The Hit Men!
For those who are unfamiliar with The Hit Men, they are a group of talented musicians who have performed on dozens of hit records. Like Motown's Funk Brothers and LA's Wrecking Crew, The Hit Men helped to rocket a huge number of songs straight to the top of the Billboard charts.
Individually, the five current members of The Hit Men — guitarist Jimmy Ryan, vocalist Russ Velazquez, bassist Jeff Ganz, drummer Steve Murphy, and keyboardist Lee Shapiro — have appeared on over 85 albums. As a result of their work, they have been rewarded with multiple Gold and Platinum recordings.
Lead guitarist and vocalist Jimmy Ryan started out as a musician with the '60s band, The Critters, who scored a Top 20 hit on the pop charts in 1966 with "Mr. Dieingly Sad." During the course of his career, Ryan also worked with such notable recording artists as Carly Simon, Cat Stevens, Jim Croce, Rod Stewart, Elton John, and Paul McCartney.
Vocalist and keyboardist Russ Velazquez collaborated with Sting, The Ramones, LL Cool J, Luther Vandross, Paula Abdul, and Korn, among others.
Bassist Jeff Ganz recorded and toured with such well-known artists as Chuck Berry, Johnny Winter, Southside Johnny and the Asbury Jukes, Vanilla Fudge, Blood, Sweat and Tears, and Cheap Trick.
Drummer and vocalist Steve Murphy worked as a singer, producer, engineer, and musician for such artists as The Alan Parsons Project, Eric Burdon and The Animals, Three Dog Night's Chuck Negron, Todd Rundgren, Mickey Dolenz, Gary Puckett, and Mitch Ryder.
Keyboardist Lee Shapiro, co-founder of The Hit Men, was a member of Frankie Valli and the Four Seasons and created musical arrangements for some of the group's biggest recordings. He also collaborated with the likes of Barry Manilow, Tony Orlando, and Tommy James.
As these seasoned professionals continue to rehearse, sound levels are constantly refined.
Performing Frankie Valli and The Four Seasons' "Who Loves You" — a number which features five-part vocal harmonies, in addition to a complex rhythm section arrangement — the performers listen to the overall sound as scrupulously as only true musicians can.
As they play, the sheer talent of these world-class vocalists and instrumentalists shines through, lighting the empty auditorium with a blast of energy achieved through a final mix of stunning acoustics.
With the soundcheck now complete, we find ourselves being ushered backstage to chat with the members of The Hit Men. 

 

First, we speak with guitarist/vocalist Jimmy Ryan who tells us that, in addition to Cat Stevens and The Who's John Entwhistle, his favorite artist to perform with was Carly Simon.
"I worked with Carly for 21 years," explains Ryan.
"I met her when I worked at Dan Armstrong Guitar in New York City," he recalls. "At the time, she was singing with Elephant's Memory," a group which went on to become John Lennon's backup band in New York.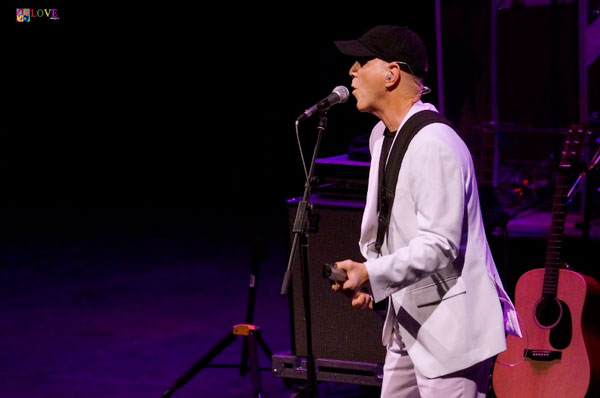 "I was really close to her back then, and I still am," adds Ryan.
As the creator of the iconic guitar solo in Simon's hit recording, "You're So Vain," Ryan suggests he's tickled when he hears cover bands perform that number these days. Commenting, "It seems that whenever anyone plays that song today, they always play my solo as close as they can," Ryan cites a recent concert where Taylor Swift and Carly Simon performed the number together in front of thousands of screaming fans where Swift's guitarist did just that!
Next, we chat with The Hit Men co-founding member Lee Shapiro, who reveals that he, too, has several artists with whom he's especially enjoyed performing and recording. They include Frankie Valli who, to Shapiro, "equals Grammys," and Barry Manilow, whom he describes as "a musician so gifted, he can perform everyone else's part." Shapiro also tells us he enjoyed working with Tommy James, exclaiming, "For a year and a half, I was a Shondell!"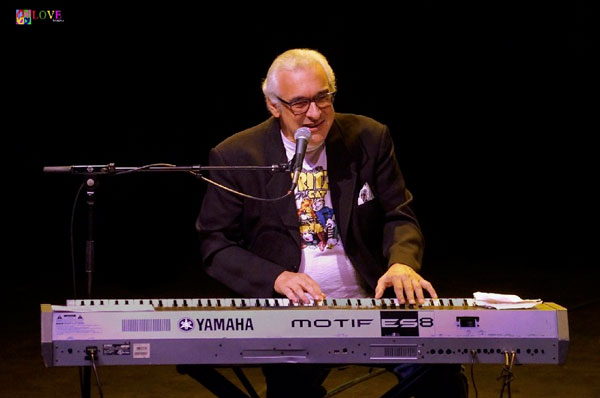 Shapiro acknowledges that, these days, he enjoys performing with his colleagues in The Hit Men. Disclosing, "When I go onstage, I have no concerns. With these guys, it's like working in a recording studio," Shapiro adds, "Everybody in this group was 'first call' in New York City as a singer or instrumentalist in the music industry."
Vocalist Russ Velazquez tells us his favorite artist he's ever worked with is Carole King.
Explains Velazquez, "I worked with Carole's daughter, Sherry Goffin, in her band, The Sugar Beets. One day, I wrote an arrangement of Carole's song, 'You've Got A Friend,' for Sherry to sing with me, but when Carole heard it, she said she wanted to record it with Sherry," going on to admit, "It was the biggest thrill of my life to have Carole King sing one of my arrangements."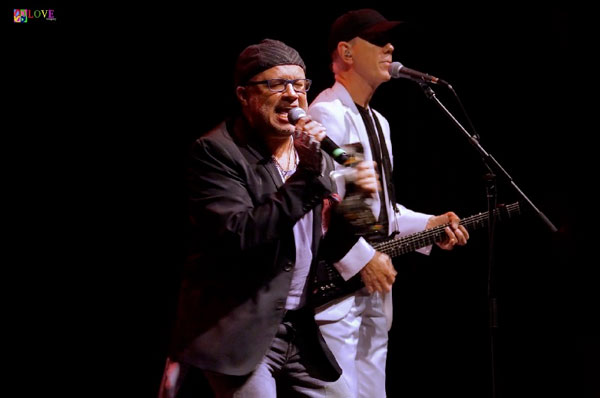 In addition, Velazquez says he also enjoyed working with LL Cool J, stating, "I was writing music for TV's Sesame Street, and I wrote a song for LL to sing on the show called 'Addition Expedition,'" recalling, "When he was on the set, I was like a little kid!"
Although bassist Jeff Ganz doesn't have a specific favorite artist he's enjoyed performing with, he nonetheless loves playing all types of songs with The Hit Men.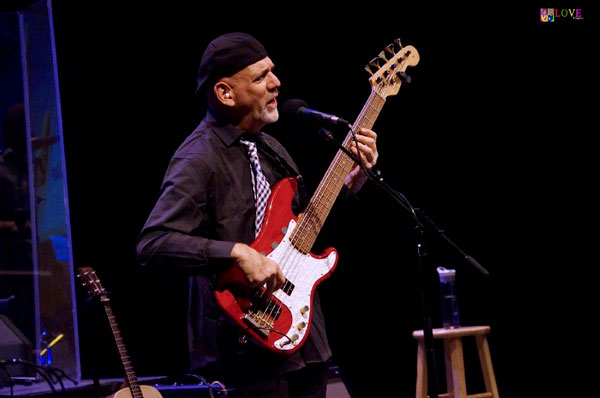 Explains Ganz, "I like deconstructing the records I listened to when I was younger," adding, "I like the way I feel when I play music. I'm there to serve the song and to serve the audience. As a result, I think of myself as the conduit of the music and the song."
Lastly, we chat with drummer Steve Murphy, who tells us he especially enjoyed working with The Alan Parsons Project, stating, "It was my longest tenure — seven and a half years." Murphy says he also enjoyed performing with Jack Bruce, Todd Rundgren, Christopher Cross, and Grand Funk Railroad's Mark Farner.
As a member of The Hit Men, Murphy acknowledges he has a few favorite songs to perform every night including playing the drums on The Who's "Pinball Wizard," and singing lead on Foreigner's "I Want to Know What Love Is."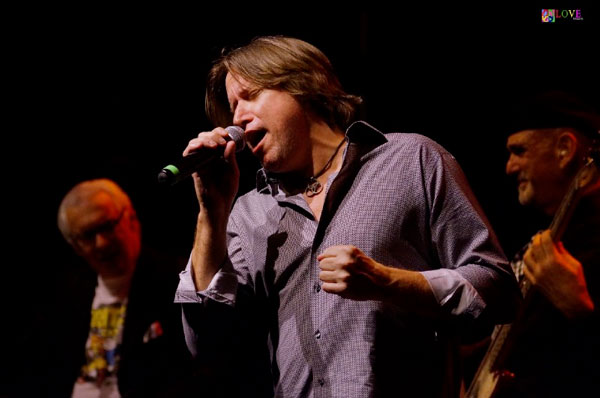 As the lights start to dim, we're ushered back into the Shea Center's beautiful, modern auditorium to take our seats for tonight's warm up act, singer/songwriter Ariana Gates.
Gates is the daughter of another Hit Men co-founding member, Larry Gates, a talented bassist and vocalist who passed away earlier this year.
A recent graduate of William Paterson University, the audience starts to clap for Ariana Gates the moment she walks out on stage.
Performing a set of original compositions, Ariana's voice fills the theater with soul as she's accompanied by her musical partner, Tucker, on electronic keyboard and backup vocals.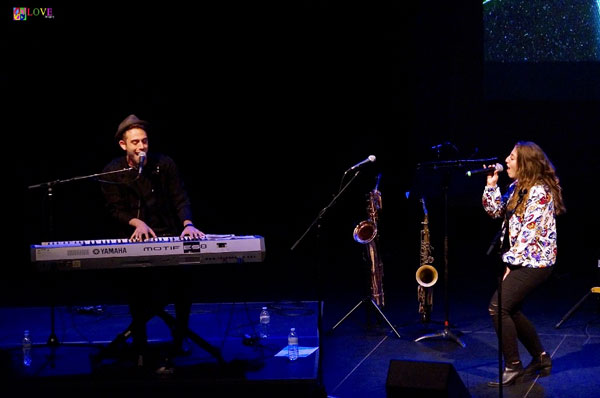 A highlight of Gates' set is her rendition of a number her father often sang with The Hit Men, Frankie Valli's "Can't Take My Eyes Off of You." With an arrangement featuring a simple but elegant accompaniment comprised of jazzy-sounding chords, Ariana uses her vocal talent to channel the emotion of the moment and connect in a big way with the hometown crowd here in the Shea auditorium.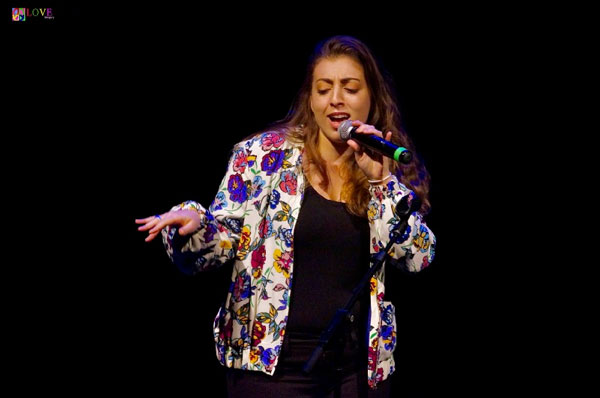 Following heartfelt applause, The Hit Men take the stage.
Opening their set with Journey's "Don't Stop Believin'," drummer Steve Murphy steps out in front to sing a commanding lead vocal before making his way back to the drums to lay down the famous rock anthem's beat.
The musicians follow that up with Frankie Valli and The Four Seasons' "Who Loves You," a song for which Hit Men keyboardist Lee Shapiro wrote the magnificent string arrangement and sang and played keyboards on the original 1975 recording.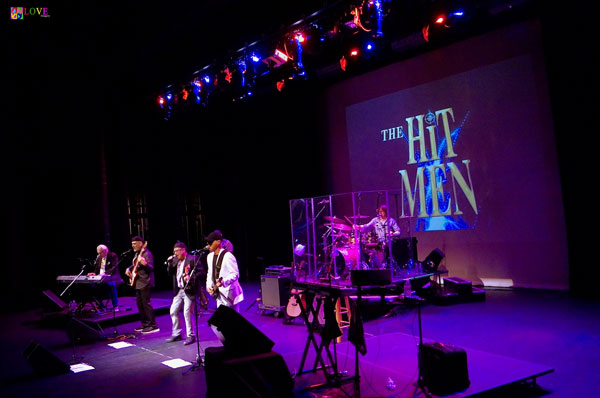 With Jeff Ganz on bass and Jimmy Ryan on guitar trading riffs, the crowd loves it when guest saxophonist, Mark Feinbern, joins in wailing on the tenor.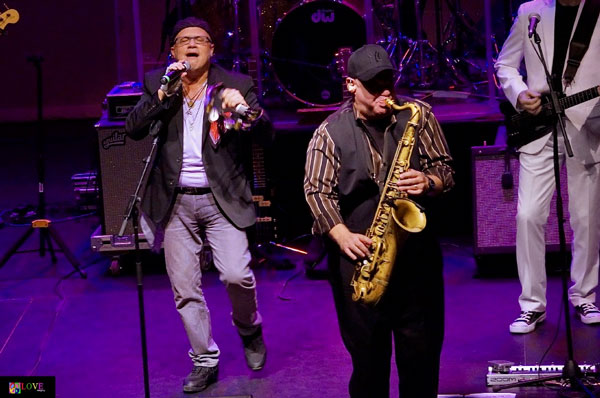 Russ Velazquez is featured next as the lead vocalist on The Young Rascals' "Good Lovin,'" singing, dancing, and giving it 110% on this high-energy feel-good tune.
Proving you don't mess around with the talent of The Hit Men, after telling a story about Jim Croce, Jimmy Ryan takes over the lead vocal spot on Croce's "Bad Bad Leroy Brown."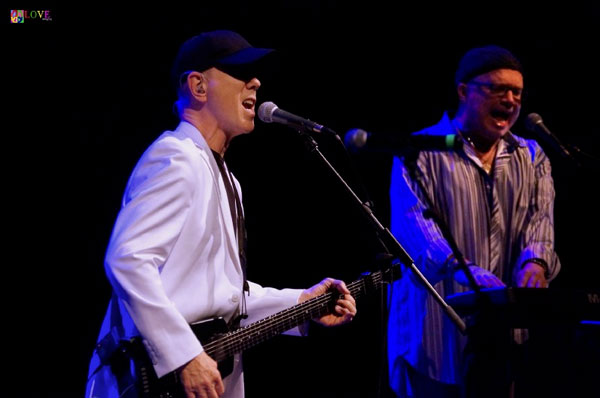 The audience happily sings along on the number's famous chorus.
Steve Murphy steps away from his drums again to touch the crowd with his powerful rendition of Foreigner's "I Want to Know What Love Is," bringing the audience to its feet.
Changing things up, Russ Velasquez dazzles the audience with his joyful rendition of Carole King's "Locomotion."
Following a spirited version of The Turtles' "Happy Together," The Hit Men formally introduce Billy Joel's saxophone player, Mark Feinberg, and he, Jimmy Ryan, and the rest of the band rock the house with Billy Joel's "You May Be Right."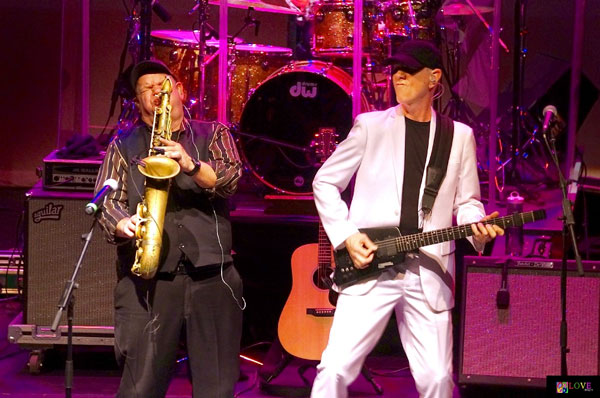 Eliciting a well-deserved standing ovation, the group follows that up with a tribute performance to Tom Petty with their rendition of "American Girl."
At the conclusion of Act I, the band takes a short intermission, at which time we chat with several audience members who share their opinions of the show so far.
Whereas Grace from Wayne comments, "I think The Hit Men are great!" Mike from Wayne shows that he, too, is impressed with the band when he remarks, "These guys don't appear to be all that young — but they have so much energy!"
Likewise Tony from Wayne calls this presentation a "wonderful show with lots of energy," and Peggy from Wayne agrees, adding, "It's very entertaining!"
Another Wayne resident, Jane, calls Act I, "a treat," and Kathi from Oakland, declares, "I think The Hit Men are fantastic. This is a wonderful concert — I'm going to tell everyone I know to go see them!"
Moreover, Tony from Oakland confesses, "As a senior citizen, it's great to see a show where they play all of our favorites — every song in this show is an absolute hit."
Lastly, Mickey from Ringwood specifically comments about opening act Ariana Gates' vocal talents stating, "She's just amazing," acknowledging how much she enjoyed Gates' and Tucker's performance tonight saying, "I really like their original music. Their songs transcend their youth."
Before The Hit Men begin Act II, we also take a moment to chat with Ariana Gates herself who says, "It felt really good to perform before The Hit Men tonight. My dad was a founding member of the group, so I was comforted seeing them all surround me. It felt like home."
The Hit Men retake the stage with their rendition of Frankie Valli and the Four Seasons' "Let's Hang On," as the Jersey crowd sings along to this classic Jersey tune.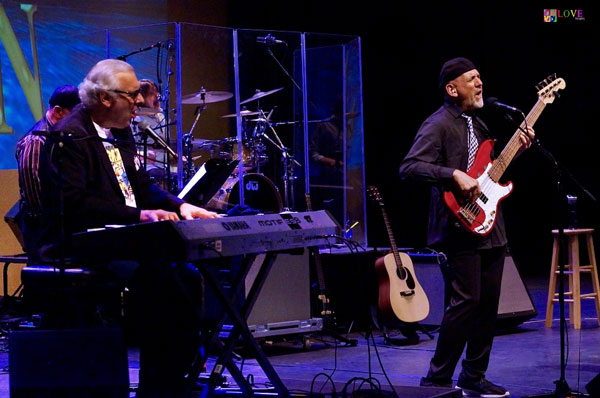 After sharing a personal story about Carly Simon, on The Hit Men's rendition of Simon's "You're So Vain," Jimmy Ryan's iconic electric guitar solo takes center stage. As he plays, Steve Murphy tosses his sticks in the air and catches them.
The group sizzles on its version of Three Dog Night's "Joy to the World." With Russ Velazquez jangling his tambourine while handling the lead, Jeff Ganz rocks out on bass and the audience claps and sings along on this quintessential pop tune.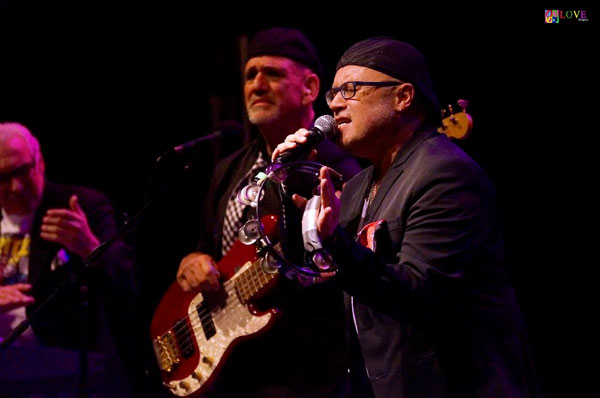 After telling the audience a story about how Cat Stevens created The Hit Men's next song, "Peace Train" — a tight number featuring five-part vocal harmonies — the audience happily sings along on a medley of Elton John hits including "Crocodile Rock" and "Saturday Night's Alright for Fighting."
Moving on to one of the highlight performances of the evening, the group performs The Who's "Pinball Wizard," featuring amazing instrumental performances from the band, notably bassist Jeff Ganz who channels the sheer virtuosity of bass legend Jaco Pastorius.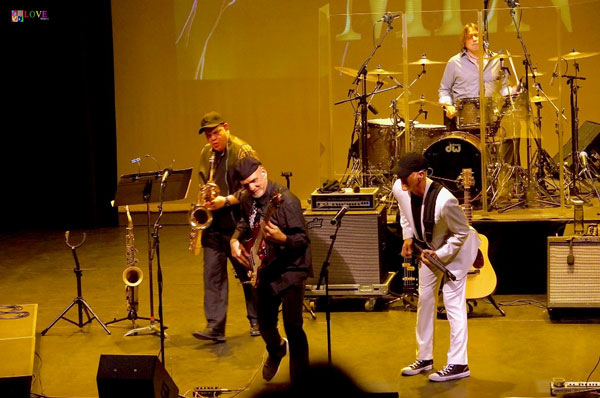 During a killer drum solo by Steve Murphy, the crowd leaps to its feet — right in the middle of the song — before the band returns to conclude this mini rock opera!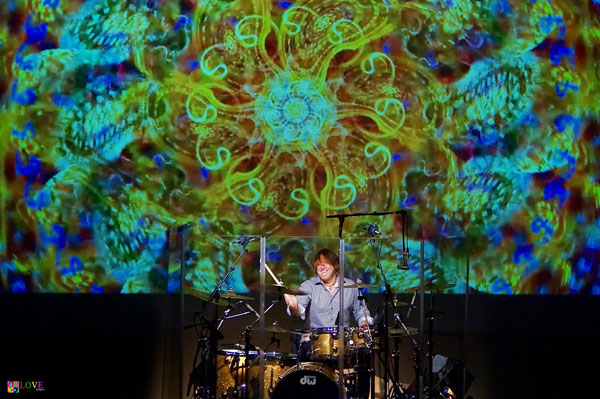 Taking a moment to slow things down, the men perform an unplugged tribute to the late Orleans' singer, Larry Hoppen. Accompanied only by acoustic guitar and shakers, four-part vocal harmonies dominate on 1975's "Dance With Me."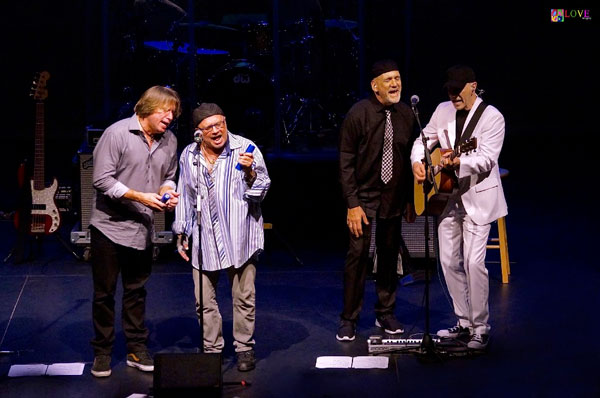 Ramping things back up again, The Hit Men perform an outstanding version of one of the greatest recordings Lee Shapiro helped to create — Frankie Valli and The Four Seasons' smash hit, "December, 1963 (Oh, What a Night)."
Following a standing ovation for a job well done, the group performs an encore medley of Four Seasons' hits including "Sherry," "Walk Like A Man," "Big Girls Don't Cry," and "Bye Bye Baby," leaving the audience cheering on its feet!
As the crowd makes its way out of the Shea auditorium, several audience members comment on their concert experience this evening.
Says Georgia from Wayne, "The Hit Men's performance tonight was so much fun! They are great musicians and they are so personable!" and Karen from Oak Ridge notes, "Coming here tonight, I didn't know what to expect, and I was pleasantly surprised!"
Whereas Doreen from Cranford calls The Hit Men, "Fantastic," and adding, "The Who number was great, and I didn't expect that!" John, also from Cranford, comments, "The drummer's voice was amazing — they are all very talented!"
Amy from Hamilton concurs, noting, "I love the stories they tell! And how cool is it that they've worked on so many famous songs and with so many different famous people?"
Jay from Pequannock agrees, commenting, "I loved the stories!" and Ruth from Pequannock declares, "This production was absolutely awesome," characterizing her experience by stating, "It was like a New York show at New Jersey prices."
Lastly, Perriann, also from Pequannock, remarks, "This concert was great — The Hit Men looked like they were having a great time together."
"And they sound just like the original records!"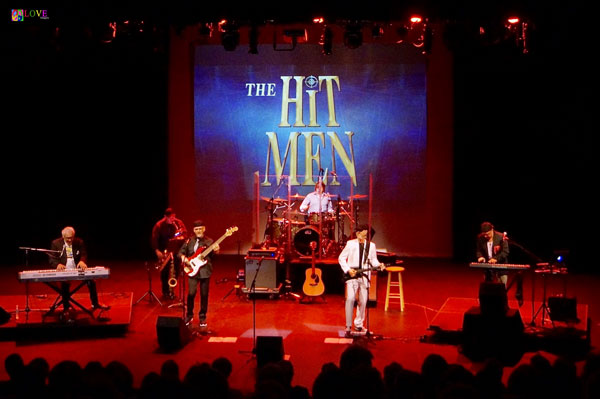 To learn more about The Hit Men, please go to thehitmenlive.com. For information on upcoming performances at William Paterson University's Shea Auditorium in Wayne, NJ — including Glen Burtnick's The Summer of Love Concert on December 2, The Doo Wop Project on December 8, and James D'Amico Productions presents Get the Led Out: The American Led Zeppelin on December 16 — please go to wpunj.edu.
Photos by Love Imagery
Spotlight Central. Your source for Jersey entertainment news and reviews
Love Imagery Fine Art Photography. all you need. peace/love/flower/power