By Spotlight Central
originally published: 03/23/2017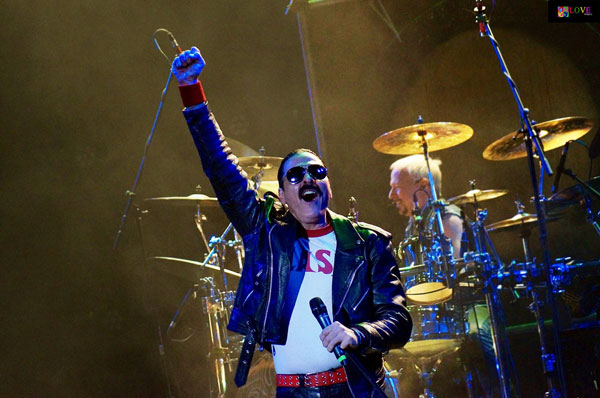 The lobby of The Strand Theater in Lakewood, NJ on Saturday, March 11, 2017 is bustling with activity. As people check out tables filled with merchandise and raffle items, concert promotor James D'Amico strolls through the lobby overseeing everything that's happening.
D'Amico is the founder and president of Tommy's House, a not-for-profit charity, founded in 2011 in remembrance of his late brother, Tommy. The charity provides temporary emergency housing, clothing, and referral services for homeless men and women in Passaic County and neighboring Bergen County, NJ.
According to tommyshouse.com, over the course of a given year, an estimated 25,000 adults and children experience homelessness in the Garden State. Many of these people turn to shelters to find a temporary place to live, but the availability of space typically falls short by more than 20%. As such, it is estimated that in New Jersey, more than 5,000 men, women, and children do not have a place to sleep on any given night.
To help remedy the situation, D'Amico's charity, Tommy's House, is busily working to break ground on a new housing facility in Passaic County. The new shelter will offer temporary emergency housing for homeless men and women. When the facility opens, it will provide warm beds and access to hearty meals, clean showers, and a safe environment for New Jersey people who are in need.
D'Amico and the supporters of Tommy's House also have a special place in their hearts for our nation's veterans. As a result, the charity is in the process of raising funds to build a 36-unit efficiency apartment building that will serve qualifying homeless NJ veterans at no cost. Each furnished apartment will include free utilities, in addition to basic toiletries and sundries. Its residents will be provided with mental health, substance abuse, and medical care referrals, not to mention referral help regarding social services, food services, and other basic life necessities.
---
The article continues after this ad
---
---
As concertgoers in the Strand lobby examine a cornocopia of baskets to be raffled off tonight to raise money for Tommy's House, the lights start to blink, signaling it's time for patrons to take their seats inside the beautiful and historic Strand Theater auditorium.
Once everyone is seated, James D'Amico takes the stage to welcome the capacity crowd to The Strand, thanking them for their help in supporting Tommy's House.
After sharing some poignant thoughts about this worthy cause, D'Amico introduces the warm-up band for tonight's fund-raising concert performance, a talented group of youngsters known as Giffords Lane.
Giffords Lane consists of four high school students: Dylan, 15, on bass; Serena, 15, on lead vocals, Jesse, 18, on guitar, and Nicky, 17, on drums.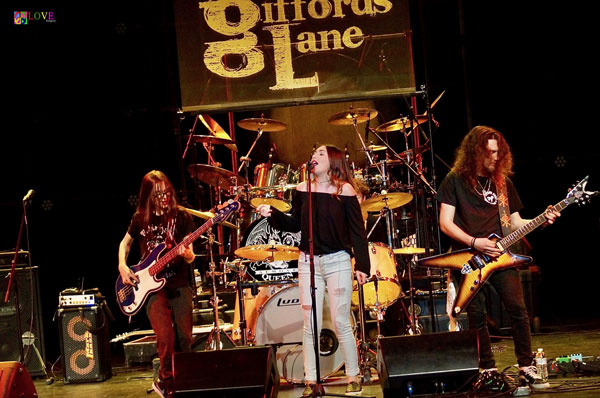 According to lead singer, Serena Chierchia, Giffords Lane has been together since elementary school!
Based in Staten Island, the quartet does the vast majority of their performances in their home state of New York. The youngest group of performers to have ever headlined Staten Island, NY's St. George Theater, the group has even performed at Greenwich Village's acclaimed club, The Bitter End. Branching out, the group also enjoys playing gigs in Connecticut as well as at such New Jersey venues as The Strand.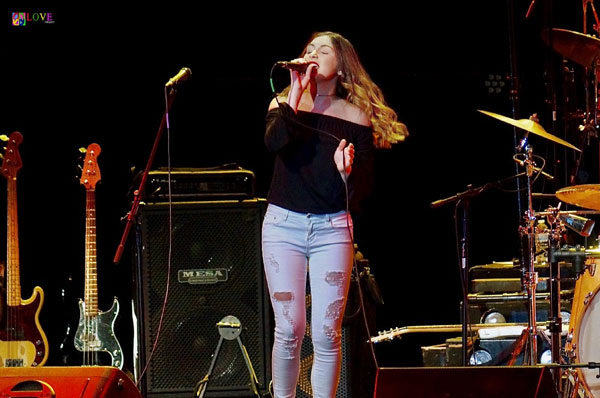 According to Serena, Giffords Lane auditioned for — and was selected to perform on — NBC-TV's America's Got Talent, but unfortunately, their musical segment was never broadcast on the air.
That notwithstanding, the group's music videos on YouTube have gone on to draw numerous viewers. In fact, one of their productions — a cool 2013 "mashup," or medley, of Rihanna's "Stay" and Led Zeppelin's "Ramble On" — has amassed over one million hits on YouTube!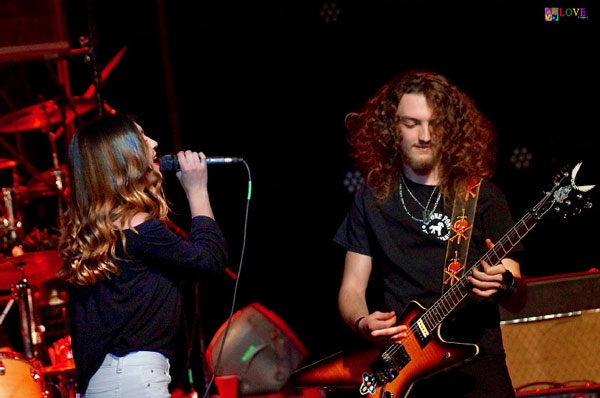 With original compositions like "Beautiful and Crazy" — in addition to covers of such well-known songs as Gavin DeGraw's "I Don't Wanna Be" — Serena and Giffords Lane put on a high-energy set which is well-received by the warm and enthusiastic crowd at The Strand.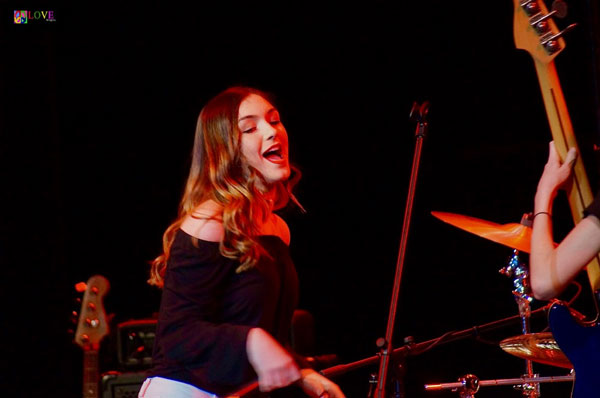 Following Giffords Lane, D'Amico retakes the stage to introduce tonight's headliners — Almost Queen!
This well-known Queen tribute band features lead vocalist/keyboardist Joseph Russo as Freddie Mercury, guitarist Steve Leonard as Brian May, bassist Randy Gregg as John Deacon, and drummer John Cappadona as Roger Taylor.
Opening their high-energy set with a Brian May tune considered one of Rolling Stone's 500 Greatest Songs of All Time, in addition to one of the Recording Industry Association of America's Songs of the Century, the group rocks the house with their powerful live stage version of "We Will Rock You."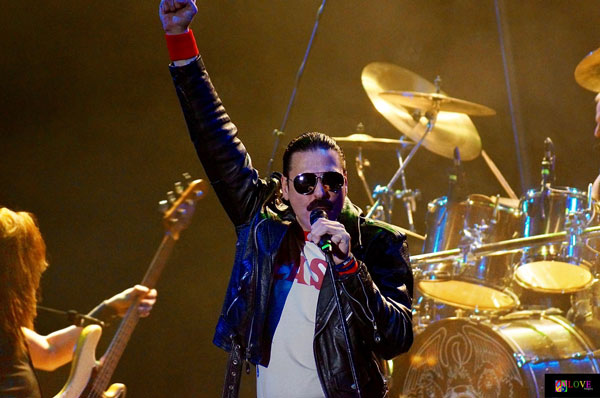 Reproducing the fabulous four-part harmony for which Queen is legendary, AQ entertains the capacity crowd at The Strand with a number of songs from the Queen catalog including "Tie Your Mother Down," "Hammer to Fall," and "Killer Queen."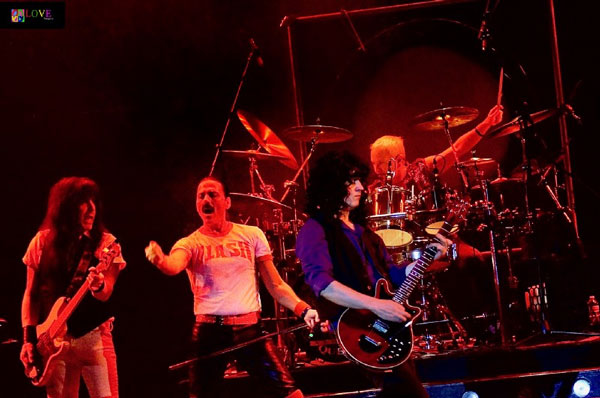 One highlight of tonight's concert is Almost Queen's rendition of "Bicycle Race." With such classic Freddie Mercury lyrics as "I want to ride my bicycle/I want to ride my bike," lead vocalist Joseph Russo reminds the exhuberant Strand crowd just why, in the late 1970s, this whimsical number became a Top 40 hit in the United States.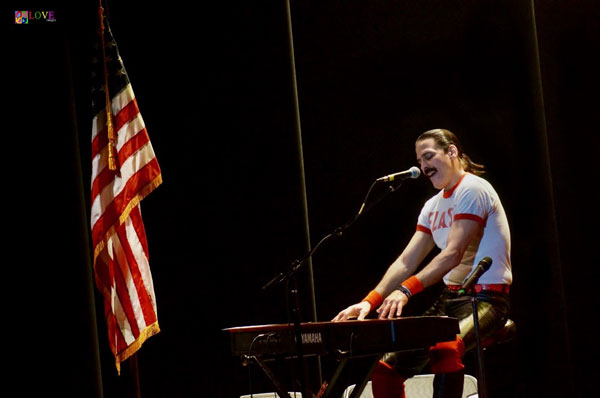 In addition to sounding like Queen, Almost Queen also features hairstyles, make up, and clothing reminiscent of their namesake band. As such, while bassist Randy Gregg holds down the bottom, Steve Leonard rocks out on guitar on tunes like "I'm in Love with My Car" and "Dragon Attack" — both clearly dressed for Queen tribute band success.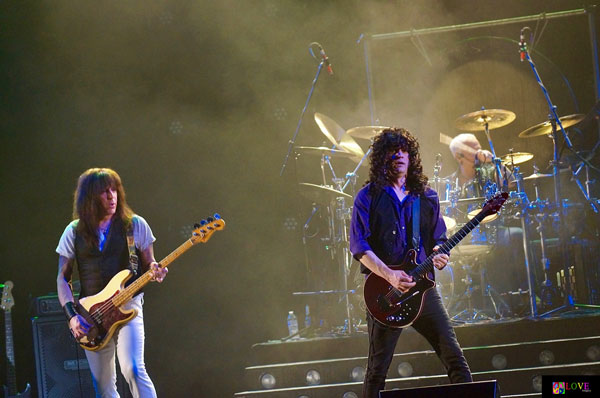 Lights flash and dance behind the band as the group slays the crowd on a killer John Deacon-penned Billboard chart-topper. As people sing, clap, dance, and party in the aisles, Almost Queen keeps the energy flowing on their dynamic rendition of the 1980 #1 hit, "Another One Bites the Dust."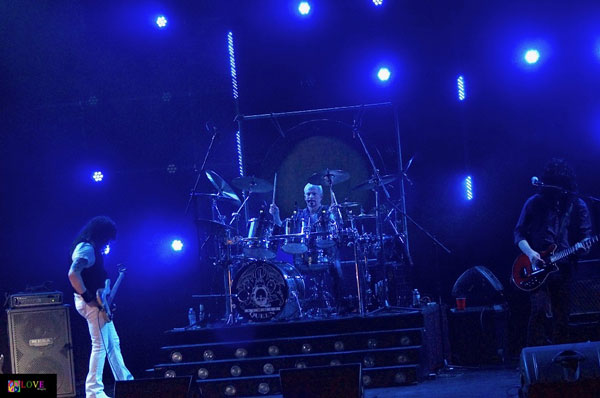 Following a rousing version of a different Deacon number — 1976's "You're My Best Friend" — Almost Queen performs their lively rendition of Freddie Mercury's 1976 Top 20 hit, "Somebody to Love." On this number, the group's powerful vocals are joined by the crowd as they joyfully sing along on lyrics like, "Can anybody find me somebody to love?" proving that for music lovers of all ages, Queen's music is timeless.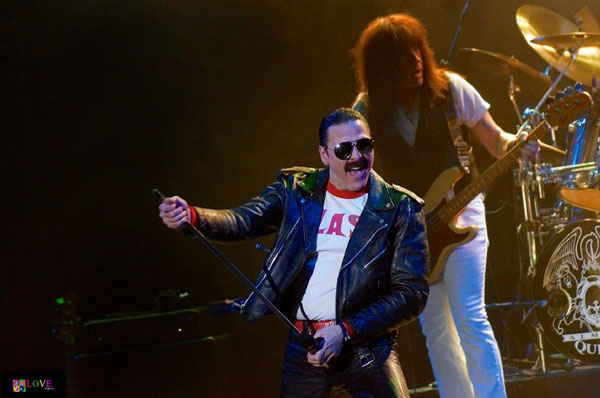 As "Freddie," "Brian," and "John" work it out on stage down front, solid gold drummer John Cappadona as "Roger" deftfully twirls his sticks and keeps the beat rockin' behind 'em on such additional Queen classics as "Now I'm Here," "Stone Cold Crazy" and "Don't Stop Me Now."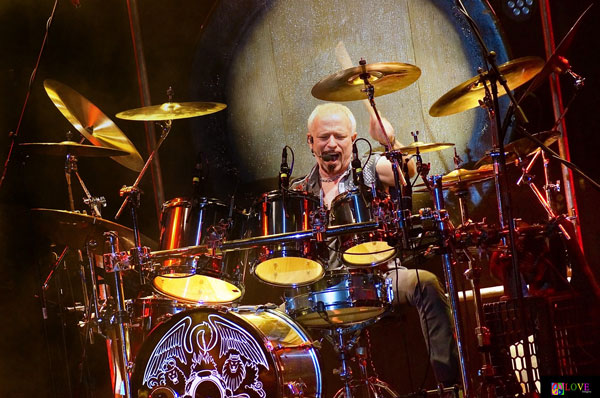 Another highlight of the evening is Almost Queen's finger-snappin' rendition of Freddie Mercury's 1980 tribute to Elvis Presley — a song which Mercury once said he wrote in "five or ten minutes" and then went on to become a #1 hit. On this number, "Crazy Little Thing Called Love," the audience can't help but be caught up in the swing of things, jumpin' and jivin' to the rockabilly beat.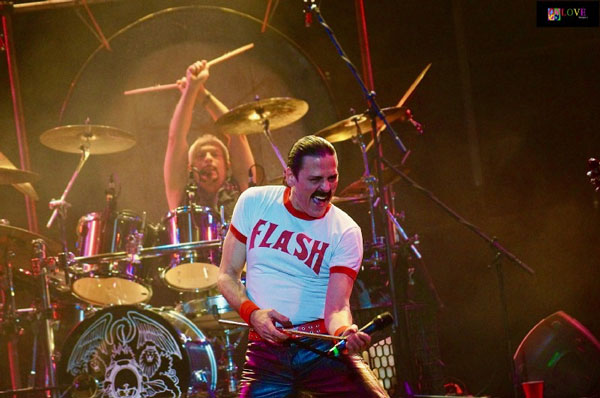 As lights flash, the crowd also joins in singing along to Freddie Mercury's six-minute masterpiece, "Bohemian Rhapsody." Reaching #1 in England twice — both in 1976 when it was originally recorded and again when the same version was re-released in 1991 — Almost Queen's performance shows why this song has gone on to become one of the world's best-selling singles and a 2004 Grammy Hall of Fame inductee.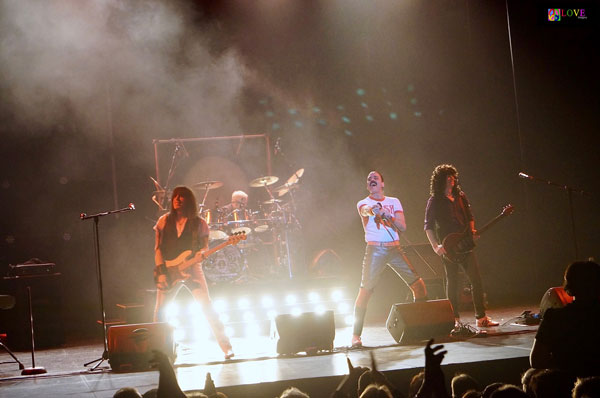 After performing over two dozen songs, Almost Queen caps off their high-energy appearance tonight with one of rock's most recognizable numbers, Freddie Mercury's "We Are the Champions." Voted the world's favorite song in 2005, Almost Queen pulls out all the stops on this anthem which appropriately embodies the spirit of James D'Amico, Giffords Lane, Almost Queen, and all of the volunteers and supporters who fight homelessness via Tommy's House because on this special night, truly, they are the champions.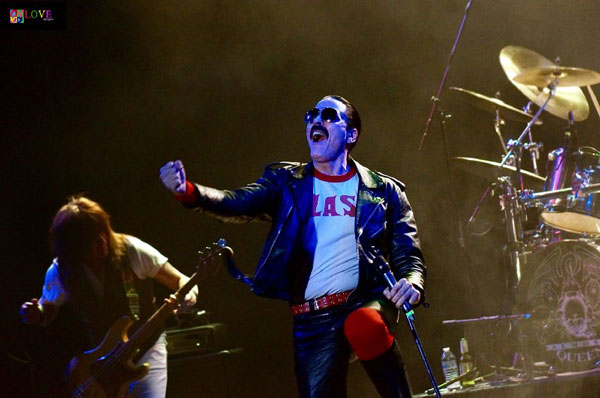 To learn more about Tommy's House, please go to tommyshouse.com. To find out more about Giffords Lane, check out GiffordsLaneBand. For further information on Almost Queen — including upcoming performances at Bergen PAC in Englewood on Apr. 15 and The Stone Pony in Asbury Park on June 2 — go to almostqueen.com. For future events at The Strand Theater — including James D'Amico and Tommy's House Present The Machine Performs Pink Floyd on April 22 — please go to strand.org
Photos by Love Imagery
Spotlight Central. Your source for Jersey entertainment news and reviews
Love Imagery Fine Art Photography. all you need. peace/love/flower/power