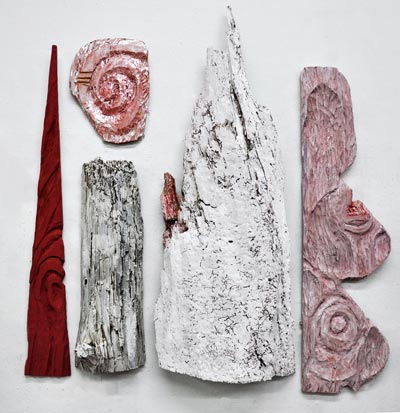 (PRINCETON JUNCTION, NJ) -- West Windsor Arts Council (WWAC) presents Generation Next: The Family Show, part of its annual "Generation Next" exhibition series from June 25 through August 17. Based on an exhibition idea by artist Joy Kreves and curated by her daughter, Ivia Sky Yavelow, this exhibition includes work by 13 visual artists, each part of a family where two consecutive generations are visual artists.
Working in various media and styles, the artists in this show all grew up around their family's art or watched their children's art develop.  Seeing their work together invites us to consider how creative expression is passed through generations and how living, working, and growing surrounded by other artists can impact one's work.  In addition to the pieces in the show, images of work made during each artists childhood and/or while they were raising their children will be on view via printed reproductions at the gallery. Artists in the exhibition are: Nancy Azara, Megan Biddle, Michel Biddle, Liz Biddle, Susan Hoenig, Joy Kreves, Nana Olivas, Alice Shockey, Gwen Shockey, John Shockey, Elise Whittemore, Ella Whittemore Hill, and Ivia Sky Yavelow.
Susan Hoenig and John Shockey are parents of Alice and Gwen Shockey.  All of their works address themes of space and human connections to physical locations both natural and man-made.  Hoenig and John Shockey's works address interactions between man-made and natural environments. Their daughters' works focus on belonging and the connection of human bodies to spaces.  Hoenig works in land art and mixed media sculptures and paintings. John Shockey is a photographer, and Alice and Gwen work in multiple media including printmaking.
Elise Whittemore and daughter Ella Whittemore- Hill share an interest in process, memory, and collection.  They both use fibers in their work, attaching fragments and pieces of multiple media to create their finished pieces.  Ella's work is also influenced by her grandmother, a fiber artist and quilt-maker. Ella works in fibers and Elise in mixed media and woodblock prints.
Works by Nancy Azara and her daughter Nana Olivas both reference the body, partially through use of materials that had previous lives - such as wood and blood.  Some of Olivas' work uses her body as a canvas. Azara is also a founder of the New York Feminist Art Institute (NYFAI). She is on the board of directors at SoHo20 Gallery, where Olivas shows.
Liz and Michael Biddle are parents of Megan Biddle.  Megan and Liz (both printmakers and sculptors) recently showed together in Cut and Paste at AIR Gallery in NYC.  They share an interest in natural processes and their effect of materials.  Michael, a fresco painter, printmaker, and mosaic artist, comes from a family of artists as well.  His father George Biddle and mother Helene Sardeau have pieces in the collection of the Philadelphia Museum of Art, the Smithsonian American Art Museum and other acclaimed institutions.
Joy Kreves is the mother of Ivia Sky Yavelow.  They collaborated on drawings when Ivia was young, and now both create two and three dimensional works that mix high and low end materials - though their subject matter differs.
A celebration of the creative spirit will be held at the reception on July 8th from 4 – 6pm, or visitors may stop in to the West Windsor Arts Center any day June 25th – August 17th during gallery hours. At the reception on July 8th from 4-6pm, the public will have a chance to view the show while meeting artists and enjoying snacks and beverages in the gallery.
The West Windsor Arts Council's mission is to provide professional quality community arts programming in order to support, educate, inspire, and promote the arts and art appreciation for all. Founded in 2002, the West Windsor Arts Council opened the doors of the West Windsor Arts Center in 2010 in the historic Princeton Junction Firehouse at 952 Alexander Road, West Windsor, New Jersey.  
IMAGE: Pink Spiral, Nancy Azara, 42"X41"X5", 2014, carved and painted wood with aluminum leaf and encaustic
---
originally published: 2018-06-08 00:00:00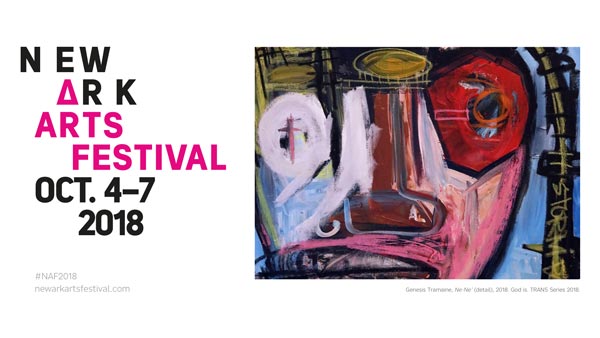 Newark Arts announces launch of new name for its Annual October Arts Festival
(NEWARK, NJ) -- Newark Arts has announced the launch of a new name and brand for its annual art festival. The former Open Doors Citywide Arts Festival is now the Newark Arts Festival and will take place October 4-7, 2018 in Newark, New Jersey, reflecting the city's position as a City of the Arts and national arts capital. In keeping with the festival's beginnings as an artist studio tour, the Open Doors Open Studio Tour will remain a festival highlight, along with a number of exciting spotlight events. Newark Arts welcomes artists of all disciplines to apply to its Call for Participation, open now at the festival website. The deadline to apply is August 3, 2018 by 5:00pm.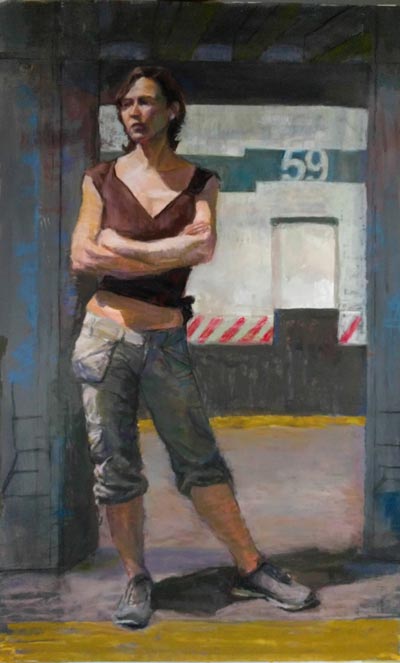 Visual Arts Center of New Jersey Presents Member Exhibition Featuring Elaine Denton
(SUMMIT, NJ) -- The Visual Arts Center of New Jersey will present a new show in their member exhibition series, highlighting the work of Livingston, New Jersey artist, Elaine Denton. Selected by the Art Center's Membership Committee, this show will be on view in Ann's Place Gallery from June 23rd through August 20, 2018.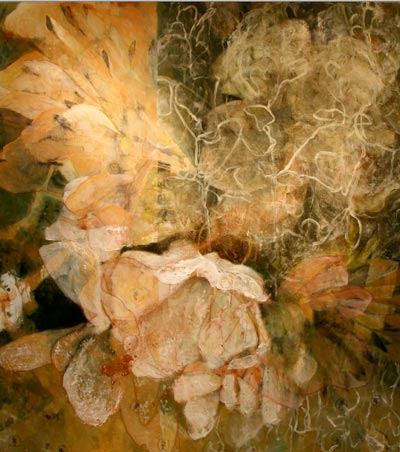 D&R Greenway Land Trust presents Cosmophilia
(PRINCETON, NJ) -- D&R Greenway Land Trust presents Cosmophilia **, a special exhibition by award-winning environmental artist Cameron (Cami) Davis from June 21 to July 25 in D&R Greenway's Johnson Education Center, 1 Preservation Place, Princeton.   ​​​​​​​The artwork, on large canvases that draw the viewer into the space, "celebrates our human relationship within a whole, living and evolving Earth and Cosmos," says the artist.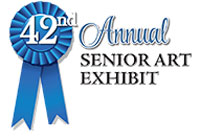 42nd Annual Senior Art Exhibit At Ocean County College
(TOMS RIVER, NJ) -- From June 9 to July 7, the public is invited to view artwork created by talented Ocean County artists at the 42nd Annual Ocean County Senior Art Exhibit at Ocean County College, Grunin Center Gallery, 2nd floor, (Building #11), OCC Main Campus, College Drive, Toms River, NJ.