originally published: 04/23/2020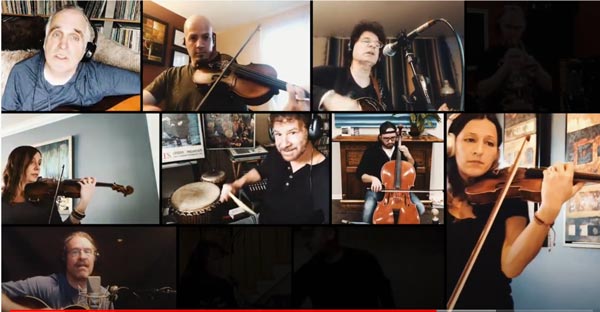 The Weeklings, a band born out of a mutual love of The Beatles and music from the British Invasion of the sixties, has released a wonderful music video cover of "All You Need Is Love" featuring artists performing in various places (maintaining social distancing guidelines).
The video shows all of the artists performing simulataneously in a stunning display of tiny screens and the performance is spectacular.  Musicians include Glen "Lefty Weekling" Burtnik, Bob "Zeek Weekling" Burger, John "Rocky Weekling" Merjave, Joe "Smokestack Weekling" Bellia, Dana Marchioni, Linda Heffentrager, Mark Bassett, Dan Martinho, Max Morden, and John Martin.
It's an appropriate song for the times and one that should lift your spirits.
For more on the band visit www.weeklings.com
---