---
Paper Mill Playhouse has announced the nominees for the 2019 Rising Star Awards!
Click here for the story
---
The Torch Has Been Passed to Nicole Atkins
By Gary Wien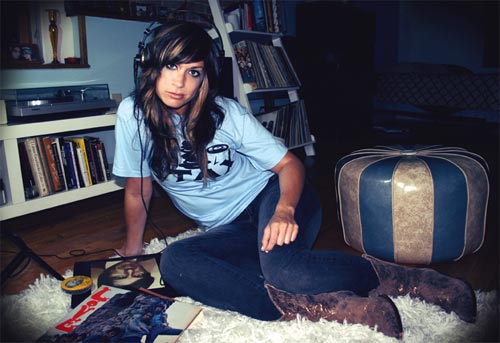 (ASBURY PARK, NJ - March 20, 2009) - The Stone Pony was the site of another special rock and roll evening on Friday night when Butch Walker invited a special guest on stage. For decades, the thought of a special guest at The Pony meant Bruce Springsteen was in the house, but tonight was different. Tonight was the passing of the torch to a new generation of Asbury Park heroes and the leader is Nicole Atkins. As Nicole joined Butch Walker on stage, the crowd responded with the same thunderous applause normally heard for the Boss. The two proceeded to play a beautiful rendition of Elton John's "Tiny Dancer" with dozens of camera phones all recording the moment. A quick check of YouTube.com not only found this tune, but at least 10 others from the show. We're truly in a new era of bootlegging. Some of the videos are actually very good quality as well. The addition of Nicole capped off a great set by Butch Walker who really seemed to enjoy playing at the Stone Pony again. Song after song, his energy kept growing stronger and the final fifteen minutes (which included the duet with Nicole) was among the best fifteen minutes I've ever seen at the club. It included some brilliant jamming, the classic cover, and even Butch singing "Hot Girls in Good Moods" from the bar across from the stage! I'm a fan of Butch's music, but just a casual fan. I was surprised to hear so many songs that I knew well from spinning them on the online radio station for years. Tunes such as "Race Cars & Goth Rock" and "#1 Summer Jam" stood out for me. Butch also played cuts like "Maybe it's just Me," "Here Comes the Heartbreak," "Vessels," and "Best Thing You Never Had." If you missed the show, just search YouTube and you'll probably be able to recreate the entire set! All in all, it was an impressive show by Butch Walker and a pretty good night of music overall. While The Films didn't do much for me, Chris Batten & the Woods gave another one of their spectacular live performances. They have been one of the most consistently strong live acts in New Jersey for several years now. Hopefully, they gained some fans on Friday night as the band opened the night in front of a packed house. Looking back on the night, it's great to see Nicole Atkins not only taking that next step towards stardom but bringing Asbury Park along for the ride. Just as Springsteen lent credibility to the area by living here, Nicole is doing the same. She's making Asbury Park hip again on a national level. While Asbury Park has always had great musicians and great shows, its national presence has leaned on Springsteen for too long. Bon Jovi had the unfortunate timing to be hitting it big just as Springsteen was releasing some of his most popular records, so he never quite had the opportunity to own the town the way Nicole does now. And she's clearly making the most of this opportunity. I once said Nicole would own Neptune City the way Bruce owned Asbury Park, I was wrong. She's going to own both...
---
For more by this author, click here
---
More Articles You Might Like
| | | |
| --- | --- | --- |
| P!NK Announces 2019 Spring Dates, Tour To End At Madison Square Garden | Shawn Mendes To Perform At Prudential Center | New Kids On The Block To Perform In Newark With Salt-N-Pepa, Tiffany, Debbie Gibson, and Naughty by Nature |
| Whitney Houston Exhibit Opens at The GRAMMY Museum Experience Prudential Center | NJPAC To Present "Harry Potter and the Order of the Phoenix" In Concert with the NJSO | Iron Maiden Announces 2 Local Dates |
Event calendar
Sunday, May 19, 2019
---
MUSIC

---
---
Tash Sultana

@ The Stone Pony Summer Stage, Asbury Park - 6:00pm
---
---
MICHAEL BOLTON

@ Bergen Performing Arts Center (bergenPAC), Englewood - 7:00pm
---
---
---
---
---
---
---
The Bronx Wanderers

@ Jay & Linda Grunin Center For The Arts At Ocean County College, Toms River - 5:00pm and 8:00pm
---
---
THEATRE

---
Frost/Nixon

@ Pax Amicus Castle Theatre, Budd Lake - 2:00pm
---
---
Camelot

@ Algonquin Arts Theatre, Manasquan - 3:00pm
---
---
---
Rapunzel

@ Studio Playhouse Upper Montclair, Upper Montclair - 1:30pm and 3:30pm
---
---
DANCE

---
---
---
KIDS

---
---
Double Dare Live

@ Mayo Performing Arts Center (MPAC), Morristown - 1:00pm and 7:00pm
---
SPIRITUAL

---
---
View all events
---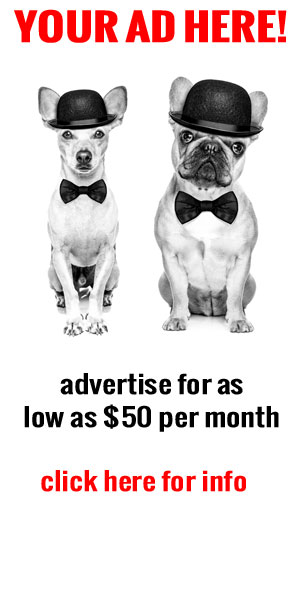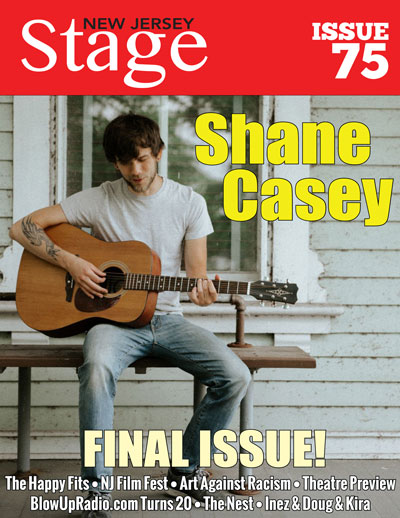 New Jersey Stage © 2019 by Wine Time Media, LLC | PO Box 140, Spring Lake, NJ 07762 (732) 280-7625 | info@newjerseystage.com

Images used on this site have been sent to us from publicists, artists, and PR firms.
If there is a problem with the rights to any image, please contact us and we will look into the matter.